Alcohol wholesale license
Cost of services
from 15 000 UAH
License for alcohol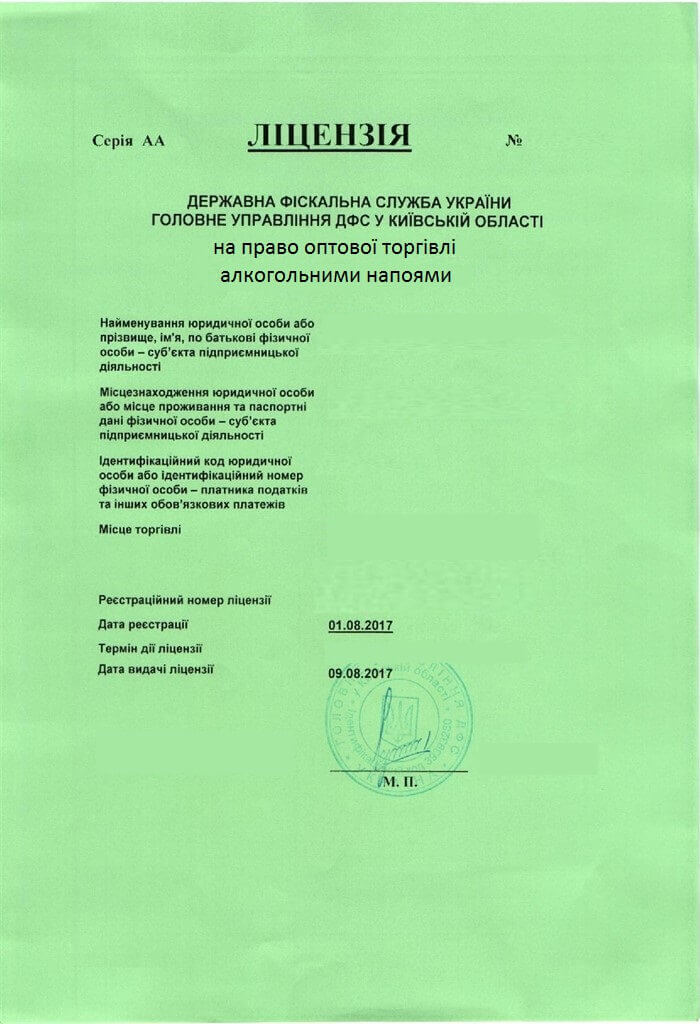 Reviews of our Clients
President Tedeev E.S., Ukrainian wrestling association
Ukrainian wrestling association would like to express its sincere appreciation to the team of Law firm "Pravova Dopomoga" for mutually beneficial cooperation
L. Chervonyuk, LLC "Vitalux"
Vitalux company highly appreciates results of cooperation with Law firm "Pravova dopomoga", can characterize it as a reliable partner and based on personal experience is ready to recommend it to interested persons...
G. Zeynep Kucuk, SANOVEL ILAC SAN. ve TIC. A.S.
Helped with the liquidation of a foreign representative office in Ukraine
General Manager Stashkevych I.Y., LLC "Trading company" Rud"
We would like to indicate that law firm "Pravova Dopomoga" has become a reliable partner for legal services provision and we can recommend it as a team of qualified professionals who are easy and pleasant to deal with
General director Skibinskiy V., Yokogawa Electric Ukraine Ltd.
Yokogawa Electric Ukraine Ltd. recommends Vladimir Gurlov and his team of lawyers as a reliable legal partner and advisor for foreign businesses in Ukraine...
General director I.Logvinenko , Bravo Airways
Bravo Airways company expresses its gratitude to law firm "Pravova Dopomoga" for high quality and timely provision of legal services.

Partner, Denis Y. Lysenko, Vasil Kisil & Partners
... we would like to express our respect and gratitude for the fruitful cooperation.
... our work on joint projects assured us of your high level of professionalism

Chief ophthalmologist of Ukraine, Oksana Vitovska, All-Ukrainian alliance of ophthalmologists
We would like to express sincere gratitute to the team of Law firm "Pravova dopomoga" and personally to Volodymyr Gurlov for professionalism and purposefulness in your work.
What we offer
Stage one:
we prepare the package of documents for getting a license, and if required, we conduct a consultation for the Client on the matters of procedure of getting a license;

Stage two:
we submit documents to the authority of the State Fiscal Service, we monitor the consideration of documents until decision taking about issue of license;

Stage three:
we get a license and perform registration of alcohol or tobacco products storage place;

Stage four:
we pass to the Client the license and the reference about the registered storage place.

We work only with Clients in Kiev and Kiev region.
Documents required for obtaining the license
List of documents
Copy of the abstract from the Unified Register of Enterprises and Organizations
Document confirming the right to use premises
Licence fee payment confirmation (with a bank seal)
In addition, you shall provide a power of attorney for our company's lawyers. If necessary, we can prepare a set of documents for signing.

The set of documents developed by our firm has been tested through years and takes into account all the requirements of the tax authorities.
Service packages offers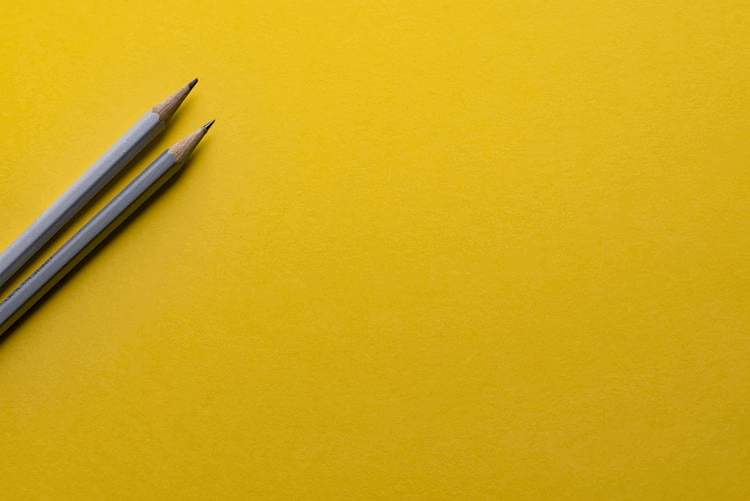 Standard
15 000 UAH
Advising on the necessary documents for obtaining a license
Analysis of documents available to the Client
Preparation of a complete package of documents for obtaining a license
Preparation of details for the license fee
Submission of documents and monitoring of the case and the availability of a decision on the issuance of a license
Registration of up to 3 places for storage of wholesale batches of alcoholic beverages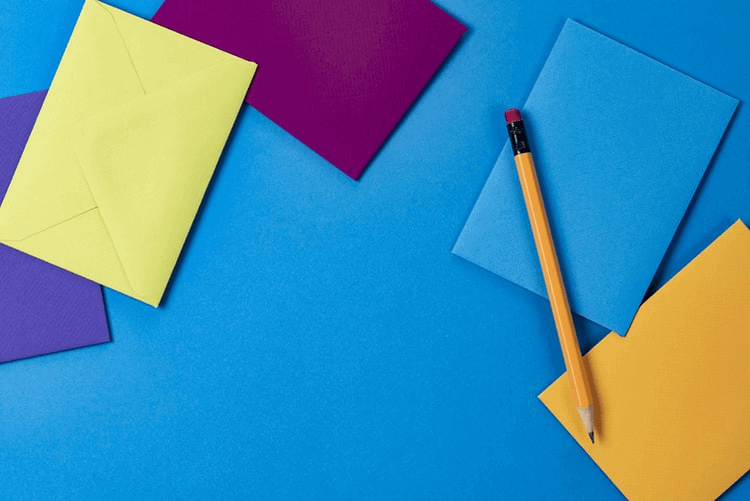 Standard+
20 000 UAH
Advising on choosing the most optimal type of license for doing business
Analysis of documents available to the Client
Preparation of the application and the whole package of documents for obtaining a license
Preparation of details for the license fee
Submission of documents and monitoring of the case and the availability of a decision on the issuance of a license
Registration from 3 places of storage of wholesale parties of alcoholic beverages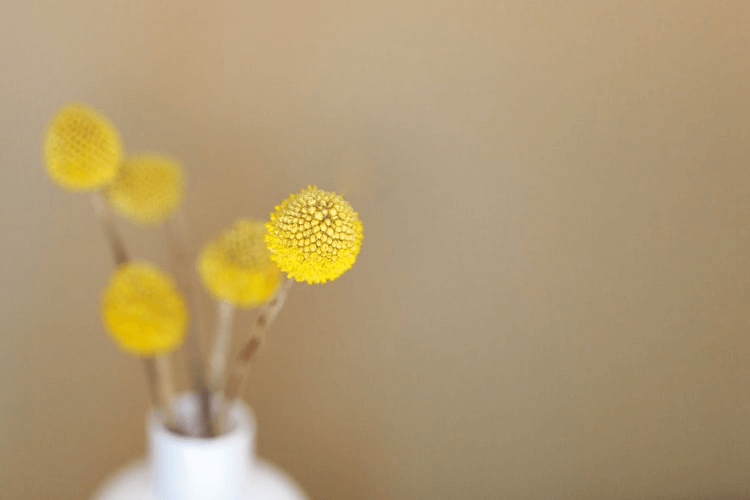 Road map
300 USD
Development of an optimal business model for conducting activities in the field of alcohol trade with an explanation of the advantages and disadvantages in the economic, legal, tax, corporate, licensing aspects
Preparation of an extended written consultation on starting a business related to alcohol wholesale
Explanation of the whole algorithm of actions to obtain the required license and start a business
Legal advice on obtaining a wholesale liquor licence
If you want to understand how the process of obtaining a wholesale liquor license works, rather than just becoming a holder of a permit, we advise you to seek introductory advice from our experts.
At the meeting, you will meet the lawyer who will be handling your case and you will be able to ask him or her any questions you may have about the licence. The benefit for you as a client is that you get the specific information you need.
During initial consultation a lawyer:
Will explain what documents are necessary to apply for a licence.

Will help you choose the best type of license for wholesale trade of alcohol.

Will develop an algorithm of actions to achieve your goal.
The cost of the introductory consultation is from 2500 UAH. This amount is included in the price of the main service.

If you have complex issues that need to be worked out in detail, or if you want to understand all the nuances of starting a business, we recommend the Roadmap package.


The Law of Ukraine provides for the following types of the Alcohol Wholesale Trade Licenses and the amount of state fees for their issuance:
Alcoholic beverages, except for cider and perry (without adding alcohol) - UAH 500,000;
Cider and perry (without adding alcohol) - UAH 780;
Only beer, for producers that produce up to 3,000 hectoliters per year - UAH 30,000.
The type of license shall be chosen based on the activity you will carry out.
State fees must be paid before the application is submitted. They are not included in the cost of obtaining a liquor license.
You can't pay for the entire term of the license at once, so you must pay the money annually.
The license is issued for a period of 5 years.

The liquor license is issued within 10 days upon submission of all documents.
In some cases, we can either obtain the Alcohol Wholesale Trade License on a turnkey basis, or provide you with a legal assistance and support of any stage of the process, such as registration of a place of trade.

We can also help with obtaining a wholesale license for tobacco.
Why us
We have considerable experience of working with the State Fiscal Service of Ukraine (SFS)
We have been providing services for obtaining permits for years, and therefore there are no licenses that we can not get in the SFS. You can rest assured of obtaining the Alcohol Wholesale Trade License at the first attempt, without delays and additional costs.
Comprehensive approach to the task
We provide legal support and assistance not only in obtaining the license, but also in registration of a storage location of alcoholic beverages (if necessary). We can also help you obtain a Tobacco Wholesale Trade License.
Prompt service delivery
Due to the extensive experience in providing this service, the individual work with the Client will be carried out under the accelerated procedure. This will allow you to obtain the license and to register the storage location within three weeks upon submission of all documents.
We are ready to help you!
Contact us by mail [email protected] or by filling out the form:
Liability for conducting business without the Alcohol Wholesale Trade License
The Law of Ukraine provides for the following liability for wholesale (import and export) trade in alcoholic beverages without licenses - 200% of the value of the received batch of goods, but not less than UAH 17,000.
Answers to frequently asked questions
No. A point of sale shall be registered in the register of storage locations only if it is different from the place of trade.
No. The license fee must be paid annually. You can't pay for 5 years at once.
Licensing of this type of activity is carried out by the territorial bodies of the State tax service.
Some entrepreneurs believe that they can start trading in alcohol wholesaling before the license is obtained. And this is wrong, because alcohol wholesale trading without a license is punishable with a fine of UAH 17,000 and more.

Licensing of the alcohol wholesale trade requires great attention to detail.

We have been working in the field of legal services for over 10 years. During this period, we have gained not only invaluable knowledge, but also practical experience, which helps us to make the solution of any legal issues simple, safe and effective.

Alcohol trading is a promising business sector, but in order to properly organize this business, you need to carefully prepare all documents and undergo each stage of registration.

How can our lawyers assist you with obtaining the Alcohol Wholesale Trade License ?
Pravova Dopomoga Law Firm has its own service quality standard, which we improve every day. It is extremely important for us not just to address the Clients problems, but to ensure they will come back, if necessary. This means that we will provide you not only with a quality solution to your problem, but with a faultless service as well.

Our quality standards comrise:


Reliability. If we undertake the task, it will be solved. Immediately and without driving up the price.
Simplicity. We are not trying to artificially complicate the task. Our key goal is to provide you with the simplest possible solution of any issue. Moreover, we not only find this solution, but also explain it to the Client to the maximum extent possible, in order to make the whole process understandable.
Efficiency. Extensive experience and knowledge of our lawyers in various fields of law allow us to develop the most effective solution of your problem.
Availability. We are always in touch, you do not have to call our Client-Manager. He/she will keep you informed of all the events.
Focusing on the goal, rather than on the task. Thanks to deep legal expertise and experience, we can make a general assessment of the situation, focusing not on the task, but on the key objective of the Clients, taking into account their needs.

If you want to get more information, or order the service for obtaining the Alcohol Wholesale Trade License - call us!