Land law legal services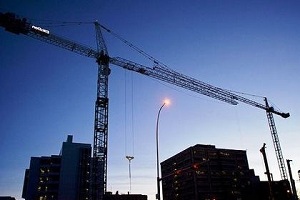 Real estate, construction and land law practice is one of the most demanded practices.

The branch of economy that is supported by this practice has been occupying one of the leading positions in the Ukrainian economy for many years.

Law firm "Pravova Dopomoga" has experience in a sphere of real estate, constructions and land law which helps us successfully protect interests of our Clients (Ukrainian and foreign companies, as well as individuals).
What we do
Additional information about the practice
The main spheres of consultation and representation of interests within the practice traditionally are: complex support of agreements of the object's owner change, registration of real estate ownership, negotiation and legalization of changes and other matters related to operations with a real estate.

The complex features of the projects in the field of real estate, construction and land law require a close integration of experts of the practice with lawyers from other practices such as Tax practice, Corporate law and others. This is why every project that we implement in the field of real estate, construction and land law is analyzed not only from the point of view of primary Client's interest satisfaction, but also falls under complex analysis of lawyers who work in other practices. Such an integrated work of our team allows not only to detect possible threats on the early stages and satisfy the Client's short-term needs, but also to prevent future risks.

We realize that the price of mistakes and amateur approach to the projects in the practice of real estate, construction and land law is extremely high. Planning and implementation of such projects requires a qualified legal support.

Experience and available resources of our team compose the basis that guarantee the highest quality of legal services in the sphere of real estate, construction and land law.
Related publications
Our experience
Our team
Ask a question
Appreciation letters of our Clients
All appreciation letters