Land law legal services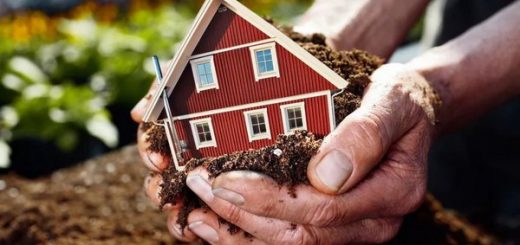 Real estate, construction and land law practice is one of the most demanded practices.

The branch of economy that is supported by this practice has been occupying one of the leading positions in the Ukrainian economy for many years.

Law firm "Pravova Dopomoga" has experience in a sphere of real estate, constructions and land law which helps us successfully protect interests of our Clients (Ukrainian and foreign companies, as well as individuals).
Legal services in the sphere of land law
The most common services in the field of land law, which provides our company are:

Support of contracts of purchase/rent/gift of the ground area;
Legal registration of the right to the ground area;
Help at the coordination of any changes in the rights to the object;
other issues that arise in the management of land.
The peculiarity of the work of lawyers in the field of land law is that usually this direction requires:

knowledge and information on a specific package of documents;
knowledge of the practice of dispute resolution;
a whole complex of knowledge of other areas of law: tax, civil, economic, corporate, energy law.
Taking into account the position of Ukraine in the global economic market, we can also conclude that land resources are almost the main way of earning for our country.

This means that it is a particularly attractive and favorable resource for the development of businessmen.

How legal advice on land law will turn into the necessary assistance?
An important element of doing business related to the practice of land law is the search for a reliable partner.

For example, if you have contracts for more than a few thousand conventional units or fields for growing crops, the risks of delegating support for such transactions to amateurs and making mistakes are too high. To save your money and time, contact professional lawyers who have experience in this area.

If you, like many others, before investing, want to know all the risks of doing a particular type of business - you, again, will need to consult a qualified specialist. This will help:

Calculate possible losses and profits;
Build a business plan;
Learn about the intricacies of obtaining permits, taxation, etc.
Our lawyers will make for you written consultation, or will give answers to any questions connected with practice of the ground right. Call us!
We are ready to help you!
Contact us by mail [email protected], by phone number +38 044 499 47 99or by filling out the form:
Reviews of our Clients

General Manager V. Volodchenko
General Manager V. Volodchenko , Private Company "Etalon BUD"
Also we want to note the firm's effectiveness in pre-trial settlement of conflicts as well as competence and professionalism during representation and protection of interests in relations with the law enforcement bodies, within judicial and enforcement proceedings