Registration of company (LLC) in Kiev, Ukraine
Registration of company (LLC) in Kiev, Ukraine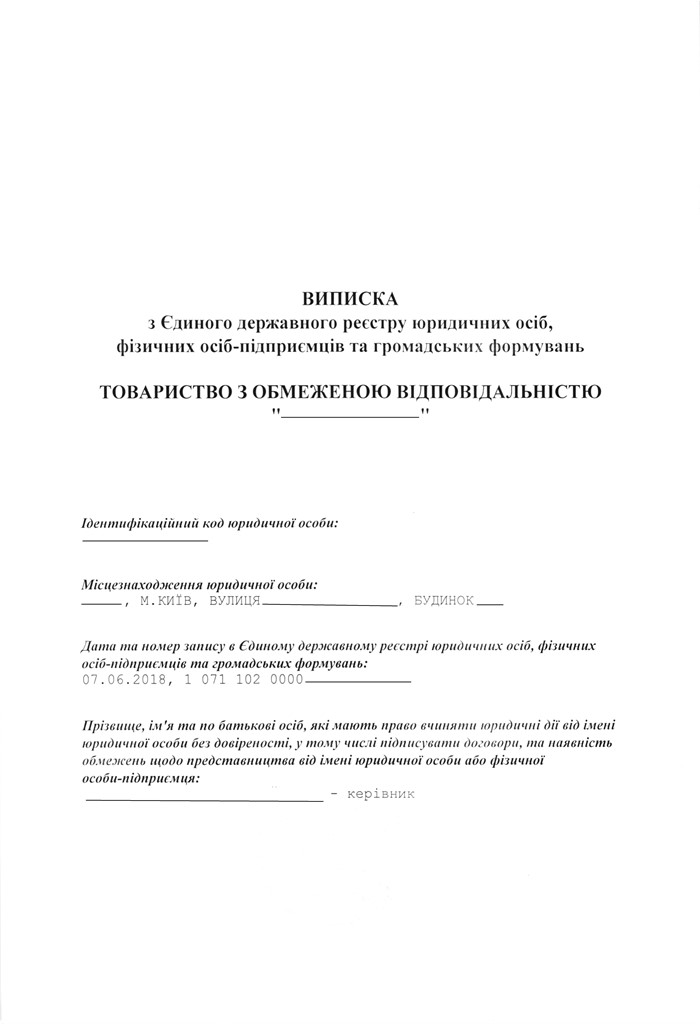 What we do
provide consultations and recommendations on matters of the registration of a legal entity;
write required corporation documents for registration;
organize a meeting at a notary's office for signing a power of attorney for our specialists by establishers;
submit and register a legal entity in the state bodies;
support a production of a seal;
help to chhose a taxation system and put a company on the record in the State Fuscal Service of Ukraine.
OUR FEES
The price for notary's services are not included into our services' price.

The project launches since the moment of a full payment for our services.

Term of limited liability company registration in Kyiv is 1 to 2 business days.

The term starts since the moment of charter documents signing at a notary office and getting a power of attorney for our lawyers.


We can sign a power of attorney at our notary's place.
Notary copies of corporation documents are not demanded according to the laws.

Successfully rendered services
WHY CHOOSE US
Provide with a nominal adress for registration

If a Client doesn't have an adress for registration then we can provide him with this. This adress is unique and isn't used by other companies.

Guarantee of the result

Our company has worked in this sphere since 2006. This experience allows us to provide Clients with guarantee that everything will be done excellent.

Cost of services don't increase

We determine a full cost for services in the first meeting with a Client. So it doesn't increase in the future.

Provide with a temporary director (chief)

If a Client doesn't have a director then our specialists can be directors. It is popualr for founders-foreigners who plan to replace chief for a foreigner/ While a foreigner gets a work permit in Ukraine our lawyers are in the data base of the state bodies and execute functions of a chief.
ANY QUESTIONS LEFT?
Our lawyers will advise you!
Ask a lawyer
Required documents for LLC's registration
Copies of establishers' and members' passports

Copies of establishers' and members' identificational numbers
Also we need to have an information about name and legal address of the legal entity (including postal code), the amount of charter capital and procedure of its creation (when charter capital is comprised of assets – list of assets which will be included into charter capital), shares of founders in charter capital of a legal entity, main types of economic activities, phone numbers, fax, e-mail address of the legal entity and internet address (if there is any).

If legal entity is a founder of the company it is required to provide copy of extract from the United State Register or state registration certificate.

If founder is a foreign legal entity then you must to submit a notarized translation of document which confirms the its registration in a foreign country (we can help with this matter).

If founder is a foreigner then he must get an identification number in Ukraine. Our company can help you with it.
REFERENCES FROM OUR CLIENTS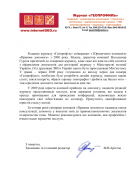 Founder and Chief Editor M. Aristov , "Geoprofil" magazine
We would like to recommend this firm which provides legal services professionally and in a timely manner...
More information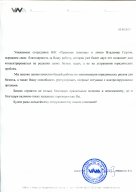 Director V. Kovernyk, LLC "Company "VNA"
We highly appreciate quality of your work in regard to minimization of legal risks for our business as well as your ability to deal with controversial situations arising from interaction with controlling authorities...
More information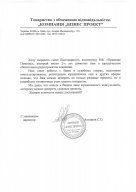 Director S. Astashev, LLC "Company "Biznes proekt"
Our experience of work with you in the field of litigation, tax consultations, registration of legal entities and others showed that you can be entrusted not only with ordinary projects but also with those that require creativeness in protection of interests...
More information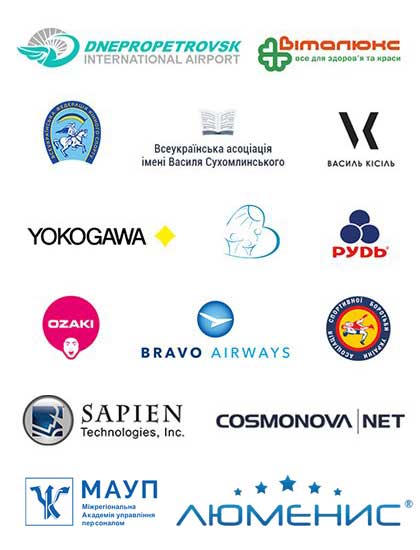 Important to know
For those Clients who have a habit to plan their actions in advance as all successful businessmen do we will become of great help and offer something more than just a standard set of actions. Business means not only activities in a particular area but also relations, particularly relations in between founders. It is a common fact that there may appear conflicts and disputes even in the best relations, so one should prepare a basis in advance which will minimize the influence of negative events on business activities and our Client's calmness.

So we will examine your situation thoroughly and give efficient recommendations, in particular the following:

1. How to divide shares of founders in charter capital appropriately to be able to consider the major parties interests;

2. How to have real influence on entity activities profit distribution;

3. What taxation system should be chosen and how to minimize taxes;

4. How to appoint managers, people for other positions in a company, etc.

Developments in accordance with the Law "On Limited and Additional Liability Companies" from February 2018
A new charter stipulates new rules for participation in a company, including new procedure for joining and leaving a membership.
A new voting procedure at general meeting.
Issues on the agenda are divided into those approved by the majority of votes, as well as those approved by 3/4 of all members of the company, and sometimes even those requiring unanimous decision of all members of the company.
A concept of making a decision by questioning and the procedure for its adoption was introduced.
A concept of absent voting was introduced.
A new term for formation of an authorized capital and a more detailed arrangement of its formation, change of its size.
It will also be useful:
FEATURES OF THE NEW LAW ON LIMITED AND ADDITIONAL LIABILITY COMPANY


SWIFT OBTAINMENT
AND BEST QUALITY PROVEN BY YEARS OF PRACTICE!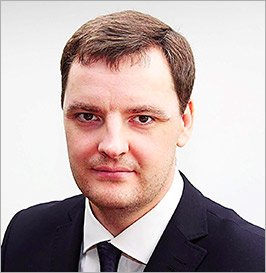 Volodymyr Gurlov, Managing partner
RELEVANT INFORMATION
IMPORTANT TO KNOW ABOUT COMPANY REGISTRATION
The service is provided only to entities that will be registered in Kyiv.

All difficulties that appear when a Client is not found at the provided legal address are settled by our firm for an additional payment.
TYPICAL PROCEDURE OF SERVICE PROVISION OF LLC REGISTRATION
Upon notification about willingness to order registration of a legal entity, a legal expert of law firm "Pravova Dopomoga" together with a Client arranges a meeting time to sign an agreement, agrees on terms of prepayment, provision of primary documents copies and required information.


When all the mentioned documents and information were provided our legal experts prepare drafts of charter and other documents of a future company (approximately 1 business day), together with a Client they arrange a meeting at a notary office to sign the charter and notarized letters of attorney (notary approval of a charter isn't demanded by the lawsanditcanbedone if a Client wants so. During the first meeting at a notary office a Client signs a protocol, a charter and other documents which are required for registration. We register a company in 1-2 days and send the documents to a Client for opening a bank account.

Upon service provision you will receive:

1. Extract from the United State Register of enterprises, organizations and institutions of Ukraine;

2. One registered copy of entity charter;

3. A protocol of the General meeting of founders.

4. Seal of the company.

The legislation as of today does not require any other registration documents for an entity to function.

If there appears a need our firm may also help you to obtain a Value Added Tax or single tax payer certificate, draft standard agreements for you to conduct business activities, provide advices in the field of tax law or even will offer an full legal support of your activities.

It is crucial to choose the right partners for your business to succeed. And sooner the better.

To receive additional information and order "Registration of a legal entity (limited liability company, private company)" service contact our legal experts.