Obtaining a temporary residence permit in Ukraine
Obtaining a temporary residence permit in Ukraine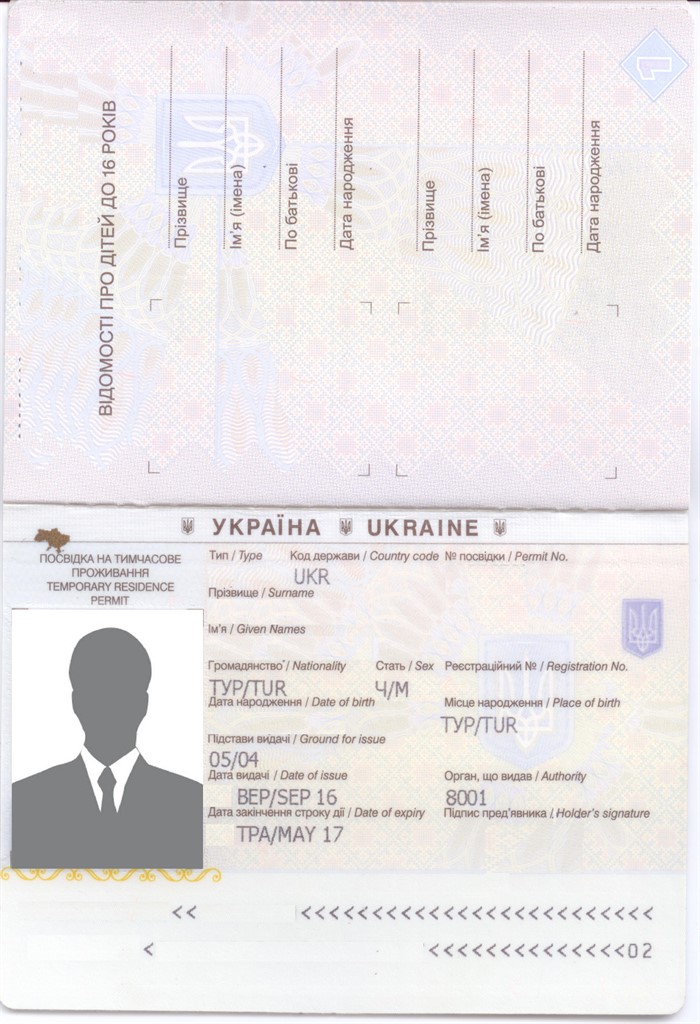 What we do
organization of residence registration for a foreigner in Ukraine;
providing consultations on matters which are related to staying of a foreigner or a person without citizenship in Ukraine according to temporary residence permit, selection of the most suitable reason for getting a temporary residence permit (TRP in Ukraine);
accompaniment of the procedure of examination of documents, informing a Client about readiness of a TRP;
preparation of the list of documents for submitting to the State Migration Service of Ukraine;
payments of all official fees for a TRP;
Except it, our lawyers help to legalize in Ukraine:
wife/husband, and also minor children of a foreigner who gets a TRP in Ukraine.
OUR FEES
Term and price for getting a temporary residence permit in Ukraine
If you want to find out how many costs a residence permit in Ukraine (temporary) then, first of all, you should understand that a price will include an official fee, which is paid to the state, and also honorarium for a legal support of the procedure (if you need help in getting a residence permit in Ukraine).
An official part is too difficult because it includes number of payments which must be paid correctly and even one little mistake won't allow to get a residence permit in Ukraine. So an applicant pays:
the state tax which includes 2 non-taxable minimum incomes of citizens (34 UAH);
the administrative fee for drafting a residence permit (340 UAH);
the fee for administrative services on drafting a residence permit (447,46 UAH);
bank's commission fee.
Additionally applicants prepare a list of documents. Drafting of these documents is included into the price of getting a residence permit in Ukraine. For example, this category can include:
translation of official documents which were issued abroad (passport, certificate about marriage etc.) into Ukrainian;
registration of insurance for the amount of 30 000 EUR;
other documents and materials (photo etc.)
You can find out about prices for our lawyer's services above.

The term for getting a TRS in Ukraine starts from 10 days.
Our company can propose you to accompany the whole procedure "turnkey" of getting a residence permit (temporary). It depends on your budget. The price for it is 1600 USD, including getting a residence permit in Ukraine.
Successfully rendered services
WHY CHOOSE US
A huge experience on working with different jurisdictions

Our migration lawyers had accompanied projects for citizens of the USA (the whole list of the states), Germany, Turkey, India, Sweden, the Great Britain, Slovenia, Seychelles, Afghanistan, Iran and also other countries.

No reasons to get a residence permit? We can help

As a lot of reasons for getting a temporary residence permit are inappropriate for the most of clients (for example, marriage with the citizen of Ukraine), then our company can help to create this reason (for example, registration of business of Ukraine).

English-speaking migration lawyers in Kyiv

Considering all possible communication difficulties, we engage lawyers who speak English fluently for providing a sufficient level of comfort for foreign clients.

Getting a residence permit "turnkey"

Our services are not restricted only by residence permits. We help our clients at the beginning stage (matters on insurance, notarized translations) and also after getting a residence permit (place of residence in Kyiv and Kyiv region). We can prepare documents "turnkey" which provides a minimal client's participation.
ANY QUESTIONS LEFT?
Our lawyers will advise you!
Ask a lawyer
Documents for getting a residence permit in Ukraine
Notarized translation of foreigner's passport

Document which confirms a reason of getting a residence permit (certificate about marriage, work permit etc.)

Health insurance
Help on drafting documents for getting a temporary residence permit in Ukraine
Except getting a residence permit, our lawyers can support on drafting/getting the list of required documents:
notarized translation of foreigner's passport and also other documents, which were issued abroad into foreign language (our company coordinates with a lot of professional translation bureaus which can translate even from rare languages);
health insurance policy for 30 000 EUR (this policy can be used not only for targets of getting a TRP in Ukraine, but also for a direct purpose in an insurance case);
place of registration in Kyiv and Kyiv region for foreigners during a half of year, year or other agreed term (we can accompany registration according to already existed address, searching of a nominal address);
work permit for a foreigner (it is one of the reasons for getting a temporary residence permit), you can find out about information of getting it via the link.
REFERENCES FROM OUR CLIENTS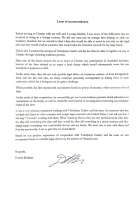 Daniel Holmes, Citizen of USA
Based on our positive experience of cooperation with Volodymyr Gurlov and his team we can recommend them as a reliable legal advisor on the matters of Ukrainian law......
More information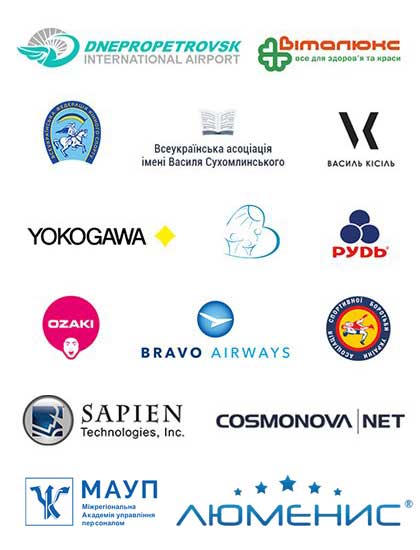 Important to know
Documents for getting a residence permit in Ukraine
Required documents can be divided into two groups:
The documents which are similar for all reasons:
Notarized translation of a passport;
Photos;
Insurance (health insurance policy).
The documents which are submitted according to the reason of getting a residence permit in Kyiv, Kyiv region and other cities and regions:
Certificate about marriage;
Work permit;
Corporation documents of inviting party;
Other documents.
We provide services on getting a TRP by a foreign citizen (foreigner or a person without citizenship) according to these reasons:
Employment of a foreigner in Ukraine (including representative office of a foreign company);

Marriage with citizen of Ukraine or other family relations with citizens of Ukraine;

Family relations with a foreigner who stays legally in Ukraine (has a residence permit);

Participation in volunteer projects at the territory of Ukraine.
Getting a permit according to another reason is discussed separately.
ANSWERS TO FAQs
There is no direct transfer. A foreigner usually continues term of a TRP regularly (once per year or another period of time) while the reason of its issuance is still valid. At the same time a foreigner must have a separate reason for getting a permanent residence permit which is not the similar with TRP reasons. Exception can be a marriage with Ukrainian citizen.
No. Very often foreigners understand origin of these two documents incorrectly. Type D visa is necessary condition for further getting a TRP but this visa is not a permit. It only provides a right to stay at the territory of Ukraine during 90 days while getting a permit).
SWIFT OBTAINMENT
AND BEST QUALITY PROVEN BY YEARS OF PRACTICE!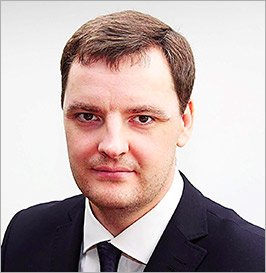 Volodymyr Gurlov, Managing partner
RELEVANT INFORMATION
It is necessary to know about TRP in Ukraine
The procedure of issuance a TRP is regulated by the Law of Ukraine "On a legal status of foreigners and persons without citizenship" dated the 22th of September 2011. The law is available via the link -
http://zakon3.rada.gov.ua/laws/show/3773-17.
A foreigner must register his place of residence within 30 days after getting a TRS.
A residence permit for children in Ukraine
Juvenile foreigners don't get a separate residence permit in Ukraine. Instead of it their information can be putted into a permit of one of their parents.
They have to collect the list of documents:
Notarized translation of a passport;
A type D visa;
A document about family members;
Insurance policy (medical insurance policy).
After reaching 18 years, son or daughter of a foreigner must get their own residence permit according to the list of reasons for getting it.
A residence permit for IT-workers
Workers, who are related to informational technologies, developing of software, deserve additional attention. All below categories of foreigners get a residence permit
according to a work permit
which was issued according to different reasons.
Employers usually are Ukrainian legal entity.
It may be actual information for several categories of foreigners in this industry:
Owners of It companies. According to the legislation founders of companies, who pretend to take position of a head's company, can get a residence permit which is valid from 1 to 3 years.
Foreign programmers in Ukraine (software must be one of company's activities).
Graduates of 100-top foreign colleges according to the international standards (in this case there must be confirmed diploma about higher education).
Also foreigner IT-workers can chose to be employed in representative office of foreign IT-company in Ukraine as an alternative to be employed in Ukrainian legal entity. This option doesn't demand getting a work permit but registration of representative office is longer and more difficult, comparing to the registration of a company in Ukraine.
Continuation of a temporary residence permit in Ukraine
A foreigner has to submit the documents for permit's continuation not later than 10 days before its expiring because continuation takes the same period of time as permit's getting.
The type D visa is not necessary for continuation of TRP. Except cases when 10-days term is missed or a permit is got according to another reason. Other documents, which had been submitted previously, must be submitted again.
Except it, a foreigner has to submit additional documents in some cases.
The procedure of getting a residence permit in Ukraine
After discussing final settlements on price and term a Client signs an agreement with the company and pays for services. At the same time a Client hands documents to our migration lawyers according to their request.
After that we start to draft all necessary documents. Prepared documents are signed and approved by a Client (including a power of attorney).
The next stage is conducting all actions which are necessary for getting a temporary residence permit in Ukraine.
After the State Migration Service of Ukraine adopts its decision on issuance a TRS a Client needs only to pick up all documents which were given back by the Migration Service at our company.