Intellectual property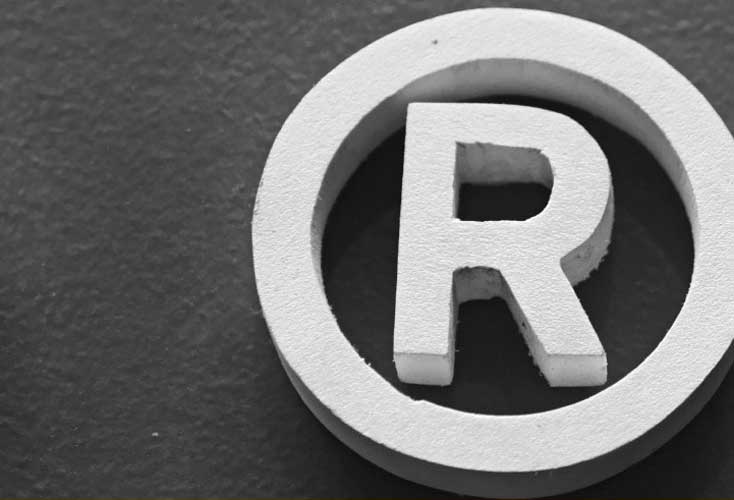 The effectiveness of state authorities in protection of intellectual property rights has not reached the level at which a person could be fully assured in the security of his rights without the necessity to use the additional qualified legal defense of interest.

Our firm provides the wide range of legal services within the field of intellectual rights and copyright law that allows us to conduct the complex defense of Client's interests. Within the practice we can emphasize the following services.

The set of services within the practice of intellectual property and copyright law allows to defend the rights on one of the most valuable resources of our Clients – intellectual property and brand.
What we do
Select the service you are interested in
Obtaining the industrial design certificate in ukraine
Help to determine the correct protection option for the product;

Develop application materials for obtaining industrial design certificates in Ukraine;

Draw up license agreements for using an industrial design, provide legal support during the registration of such agreements;

Consult on any issues related to protection and use of industrial design, prevention and suppression of unfair competition and violation of the owner's rights;

Represent the Client's interests in court and quasi-judicial bodies.
Trademark registration
draw up all necessary documents for registration;
optimize the type of trademark in the most favorable way for the Client (if necessary) with the view to cost savings on administrative fees;
define the class of the ICGS (International Classification of Goods and Services) that are required in order to patent a trademark;
undertake the risks analysis before registration of the trademark (on the subject of identity with other trademarks);
obtain a certificate;
advise you on all requirements of the trademark registration legislation if necessary.
Term of obtaining - from 8 to 18 months.
Registration of copyright to computer software in Ukraine
Providing preliminary consultations on state registration of copyright in Kyiv and Ukraine;
Preparation of necessary documents for copyright registration in Ukraine;
Assistance with payment of official payments;
Submission of documents to the registration authority;
Support of registration procedures for copyright registration.
Protection of personal data in accordance
Develop Regulations (and other documents) on protection of personal data in accordance with current legislation;
Develop the consent and other forms for processing the personal data;
Analyze the Company's processes for compliance with the legislation on protection of the personal data and other legal acts;
Bring the Company's business processes in line with Ukrainian and international legislation (GDPR, CCPA) on protection of personal data;
Develop Data Protection Agreements to work with "sensitive" and other types of personal data;
Advise on issues related to protection of personal data;
Represent the Client's interests at state authorities, courts, etc.

Provide assistance in protecting reputation and removing personalized information about individuals
Intellectual law: its protection and features in Ukraine
Recently, the proper use of intellectual property and copyright has been increasingly influencing the efficiency of business - well-known brands attract more customers, innovative technologies allow to maintain a leading position in absolutely different segments of the economy.

However, a stable return on investment in such property requires not only the invention of a utility model or the creation of a respected brand, but also an appropriate level of protection.

The correct use of intellectual property rights is important both for small Ukrainian companies that have development ambitions and for international corporations, whose intellectual property rights are unfortunately not always respected in Ukraine.

Among our services related to this sphere are trademark registration services, as well as registration of rights to the author's computer program. You can find a lot of useful information about copyright and its protection on our site. We publish new material every day. Examples from our practice, interesting cases and comments on laws, can give you a full range of knowledge on the issues you are interested in.

How we can help you
We often meet similar problems of our Clients when it comes to solving legal issues:


Fear of disappointment with the real quality of legal services. Many of our Clients have already encountered services of poor quality in the past, which resulted in delays in processes or negative results in solving the issue;
The need to spend one's own time to understand the procedures and get a skill that will never come in handy again. After all, it will be much more effective to spend your personal time on pressing issues and solving those problems that relate to your personal field of activity;
Lack of comprehensive knowledge in different areas of law to solve a complex legal problem.
The answer to any of the above problems will be the appeal to qualified specialists. Our company:


Has a deep legal expertise in various areas of law;
Analyzes any problem and finds its optimal solution;
Already has all the necessary knowledge and skills;
Proud of the quality of its services.
On our site you will not find a single twisted response. Behind each of them stands a satisfied customer and our common success.

If you are interested in legal protection of intellectual property on the Internet or in the business community, call us!

We are ready to help you!
Contact us by mail [email protected] or by filling out the form:
Reviews of our Clients

Director S. Kleshnya
Director S. Kleshnya, LLC "Roza Vetrov"
Professionalism of lawyers of law firm "Pravova Dopomoga" and focus on the result rather than the process became the basis for further cooperation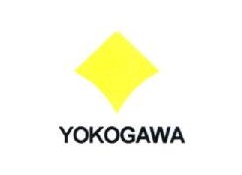 General director Skibinskiy V.
General director Skibinskiy V., Yokogawa Electric Ukraine Ltd.
Yokogawa Electric Ukraine Ltd. recommends Vladimir Gurlov and his team of lawyers as a reliable legal partner and advisor for foreign businesses in Ukraine...