Services for non-residents
45039
Legal services for non-residents
Like any other country in the world, Ukraine has its unique features of legislation and enforcement. Our company has a long history of legal services provision for non-residents - both legal entities and individuals.

We provide legal assistance for international law firms that have Clients with business interests in Kiev and throughout Ukraine. If You are looking for a

lawyer in Ukraine - we are here to hepl.

The successful task completion in Ukrainian jurisdiction requires not only well-organized work and highly qualified professionals, but also a deep understanding of practical aspects of Ukrainian jurisdiction.
Cost of services:
from 600 USD
Temporary residence permit
from 5000 UAH
Work permit
Negotiable
Other services
What we do
Select the service you are interested in
Obtaining a temporary residence permit in Ukraine
advise on the possibility of obtaining a residence permit in Ukraine, as well as on the expected terms, cost and procedure;
we advise on all issues related to the stay of a foreigner or stateless person in Ukraine on the basis of a temporary residence permit, we select the optimal basis for obtaining a residence permit (residence permit in Ukraine);
we prepare documents and organize "marriage in a day", registration of LLC, charitable fund, representative office, etc.;
we analyze the documents available to the Client and provide recommendations on collecting the missing documents;
we prepare a package of documents for submission to obtain a D visa and to the migration authorities of Ukraine;
we accompany the review of documents, as well as inform the Client about the readiness of the residence permit (ID card);
we help with the payment of official payments and fees;
we help with the organization of registration of a place of residence for a foreigner in Ukraine (residence in Kyiv/Kyiv region for a foreigner),
we help with the organization of registration of a place of residence for a foreigner in Ukraine (residence in Kyiv/Kyiv region for a foreigner).
we will help in the preparation and submission of documents for the extension and exchange of a passport, including in case of expiration, loss/theft, change of name, etc

Also, if necessary, we help with the legalization in Ukraine of the spouse/husband, minor children of a foreigner who received a residence permit in Ukraine.
Legal support of real estate transactions and legal advising
Conducting pre-sale audits for real estate properties, including land plots, apartments/houses, commercial real estate, and agricultural land.

Assessing operational and legal risks associated with real estate transactions and offering mitigation recommendations.

Negotiating essential contract terms, including price, commitment timelines, payments, tax obligations, specifics of representation through power of attorney, and the signing process with buyers or sellers.

Arranging overseeing agreement signing at a notary, managing all documentation processes comprehensively, and interacting with real estate agents and other participants as required.

Scrutinizing individuals involved in transactions through various open sources, such as notaries, appraisers, developers, sellers, and buyers.

Verifying and preparing essential documents for real estate transactions, including contracts, powers of attorney, extracts, appraisals, cadastral numbers, technical passports, statements of registered individuals, and more.

Providing support for documenting sales revenue reduction in specific cases where applicable.

Assisting in the adjustment of expert appraisals, particularly when they significantly exceed reasonable estimates.

Assigning cadastral numbers promptly and, if necessary, facilitating the partitioning of land plots.

Defining boundaries in their natural context or on-site to ensure clarity and adherence.

Guiding the process of changing designated land use, ensuring compliance with applicable regulations.

Determining the most suitable divestment scheme based on tax optimization principles.

Offering comprehensive assistance with agreement-related inquiries and support throughout the transaction process
Receiving inheritance in Ukraine. Legal advice
Perform a legal analysis of the Client's situation on his/her accession to the heirship;
Provide practical advice on how best to proceed in this or that case, including when the inheritance include not only the property, but also the debts of the testator;
Arrange a meeting with a notary for accession to the heirship (if there is no last will and testament, and the inheritance has not yet been opened by another notary);
Provide legal advice on drafting last wills and testaments;
Can recommend the notary and arrange for the notarial certification of the last will and testament.
Legal advice on taxation and optimal form of business conduction
perform analysis of the documents and situation of a foreign Client;

consult on types of taxes in Ukraine and advise the Client on the best option for taxation;

work through all possible legal and financial risks on the basis of the Client's data in regards to financial operations;

provide assistance in tax planning taking into account the types of activities of the Client;

help to get VAT, single tax or to stay on the general taxation system.
Obtainment of official invitation to Ukraine for foreigners
we provide a legal entity that will provide a

business invitation to Ukraine for

foreign citizen;
we draw up a private

invitation to visit Ukraine,

signed by the head and with the stamp of the inviting enterprise;
we check the documents of a foreign citizen for compliance with the rules for issuing visas;
if necessary, we sign up the Client online for a visa interview,
help prepare for the interview itself;
we advise on additional documents required for a successful visa;
We send the invitation by courier delivery within Ukraine.
For an additional fee, our company can:
organize the international sending of

invitation letters to Ukraine (and later visa)

by courier delivery;
get an insurance required for a visa;
arrange a hotel reservation or other accommodation.
The term for issuing an invitation is
1 business day
.
Obtainment of an Tax Identification Number in Ukraine
The service for obtaining an identification code (TIN) for a foreigner includes:
preparing a power of attorney;

submission of documents to the tax authorities;

obtaining an identification code in Ukraine on a turnkey basis.

We obtain an identification code in Ukraine for foreign nationals as part of other services, such as:
opening a bank account for a foreigner in Ukraine;

starting a business for a foreigner in Ukraine;

A foreigner is not required to be in Ukraine while obtaining a TIN.
Obtain Ukrainian citizenship - legal advice and support
Thoroughly analyze the Client's situation and the documents provided;
Elaborate on the action plan for obtaining Ukrainian citizenship;
Advise the Client on the peculiarities of obtaining Ukrainian citizenship;
Prepare all the documents required for obtaining Ukrainian citizenship;
Accompany the Client to the State Migration Service of Ukraine during the submission of a set of documents for obtaining citizenship;
Provide the Client with support in obtaining the Certificate confirming the Ukrainian citizenship and the passport of the citizen of Ukraine.

In addition, we offer assistance with:
legalization of immigrant's family stay in Ukraine using any available options;

starting a business in Ukraine;

buying real estate in Ukraine, etc.
Obtainment of permanent residence permit in Ukraine for foreigners
Conducting an assessment of the client's situation and documents for obtaining a permanent residence permit in Ukraine;

Providing expert consultations on the process of obtaining permanent residence permit in Ukraine;

Selecting the optimal option based on our assessment;

Preparing necessary documents, including translations, draft statements, and notarization in compliance with established requirements;

Organizing the submission of these documents for immigration to Ukraine;

Once the immigration permit is obtained, we proceed to prepare documents for a permanent residence permit;

Obtaining a permanent residence permit in Ukraine;

Preparing and submitting documents for the registration of the client's place of residence in Ukraine.
Work permit obtainment for foreigner in Kiev (Ukraine)
While providing services employment permit obtainment for a foreign citizen, our firm:


drafts a set of documents for submission to the Employment Center (which is the authority in charge), including a draft of employmentcontract, a contract between a foreign employer and a Ukrainian business entity, etc .;
organizes the translation of passports, drafts of agreements and contracts, other necessary for submitting documents in a foreign language;
submits the set of documents to the Employment Center based on a power of attorney, supervises the documents examination, informs the client of a positive decision and obtains his/her work permit;
gives legal advice on the available / possible grounds for obtaining the permit.

When necessary, our lawyers also can:


assistin obtainment of insurance, which is provided together with the original/a notarial copy of the work permit at the embassy of Ukraine for a visa type D.
pay official fee for

a work permit application

;
make a notarial copy of the permit for further use at the Ukrainian Embassy abroad.
The adoption of a child in Ukraine by foreigners
Collect and prepare a full package of documents in the Ministry of Social Policy of Ukraine for the registration of prospective adoptive parents.
Carry out translation and notarization of the documents issued in a foreign state.
Monitor and control the registration of adoptive parents.
Obtain an invitation to an interview at the Service of Children Affairs.
Organize a certified translator for the contact of adoptive parents with a child.
Submit a statement on desire to adopt a child to the Service of Children Affairs.
Submit documents for adoption to the Ministry of Social Policy of Ukraine.
Accompany the case in the court: write a lawsuit and attend the courtroom together with the candidates.
Register a new birth certificate and documents for the travel of a child abroad.

We assist in registration of the adopted child at a consular post of a foreign country and prepare a full package of documents for the submission to the court.
Immigration (Permanent Residence) of IT-Specialists To Ukraine
Assess the Client's situation, as well as their documents on the possibility of immigration to Ukraine within the quota for IT-specialists;

Advice on the algorithm of the procedure of obtaining permanent residence permit (procedure of obtaining a work permit for foreigners, immigration permit, permanent residence permit as the final stage and migration issues related to the stay of foreigners in Ukraine)

Develop a complete set of documents for immigration of IT specialist to Ukraine;

Obtain official approval of the Ministry of Digital Transformation of permit for immigration of a foreign IT specialist to Ukraine;

Communicate with all state authorities involved in the procedure: submit documents for obtaining a work permit for foreigners, an immigration permit, a permanent residence permit

Register foreigner's place of residence in Ukraine.

Our company will find the best option for you to legalize your stay in Ukraine for the period you need. We also help with the relocation of entire companies or projects to Ukraine, including from Belarus.
Confirmation of the child's citizenship in Ukraine
Analyze the documents and information provided by the Client to confirm the child's citizenship in Ukraine;

Prepare a list of documents required to confirm the child's citizenship in Ukraine and obtain a certificate of registration as a citizen of Ukraine for a person whose parents or one of the parents were citizens of Ukraine at the time of birth;

Submit the application and the package of documents together with the legal representative of the child (parent, guardian or custodian);

Get a positive decision from the Main Department of the SMS;

Obtain a certificate of citizenship confirmation for the legal applicant.
Departure to a permanent place of residence
Advise on the procedure of leaving Ukraine for permanent residence, give a full understanding of the procedure to be followed abroad, help with the execution of necessary documents in Ukraine;

Review the Client's documents and information for departure for leaving Ukraine permanent residence;

Prepare the list of documents required for obtaining permission to move to another country for permanent residence;

Submit the application and the package of documents together with the Client to the Migration Service authorities;

Obtain the passport of the person wishing to leave the country with a mark "permanent residence abroad".
Open a foreign business in Ukraine on a "turnkey" basis
Help you choose the best business setup option in Ukraine;
Provide accounting services, file reports - performed by a professional accountant under the supervision of a lawyer;
Arrange the opening of company accounts and their complete maintenance - accounting of all funds received on the account, and all payments from the account of the company;
Keep personnel records: hiring, dismissal, wages, taxes, overtime payments, travel allowances, etc;
Provide consulting services in the course of business activities, including the development and review of agreements, answering any legal questions concerning your business activity;
Register the desired business structure in Ukraine and help choose the most suitable taxation system for your business in Ukraine;
Provide assistance in employment of a foreign director or other foreign employees in the company;
Assist with obtaining permits, including licenses, required for your business.
Obtainment of a C, D visa to Ukraine
we study the client's situation and recommend the right visa to issue in his situation;

we prepare a package of documents for a visa, including translations, documents on financial support, etc.;

we organize the execution of notarial invitations and other documents and statements, we prepare drafts of texts for the notary, in accordance with the requirements of legislation and regulatory acts of the Ministry of Foreign Affairs;

register an electronic visa application-questionnaire, register an electronic office (if available);

we monitor the places in the nearest consulates for an appointment to submit documents for obtaining a visa;

we are preparing documents to present to the border service in order to avoid the risks of being refused entry to Ukraine.
Service packages offers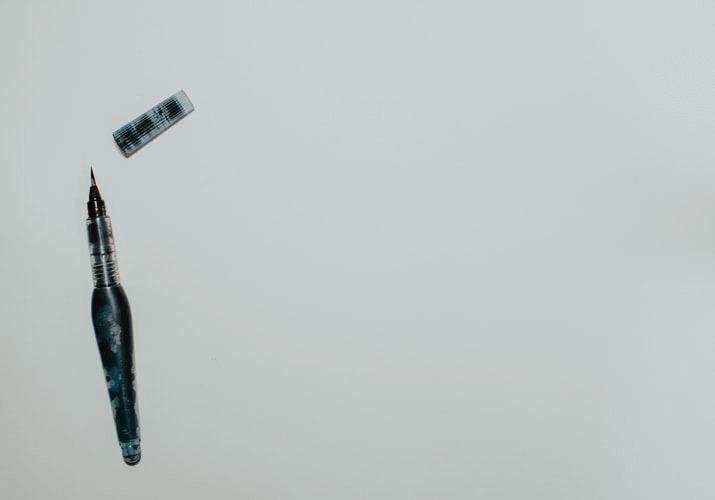 Consulting
from 100 USD
Consultation on migration (stay of foreigners on the territory of Ukraine), rules for obtaining a tourist visa and type D visas, forms and meaning of the invitation when obtaining a visa
Explain the reasons for a long-term stay of a foreigner in Ukraine, their advantages and disadvantages
Advising on the rules of employment with a foreigner
We advise on the adoption of a child by foreigners in Ukraine, as well as registration of inheritance
Registration of an identification code for foreign citizens
Making an invitation to Ukraine
Top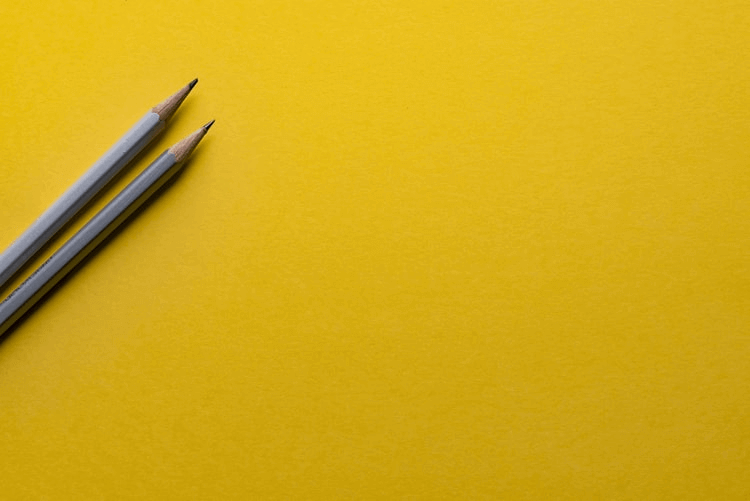 Documents
from 800 USD
Business and tax consulting in Ukraine
Obtaining a work permit for a foreigner in Ukraine, as well as registration of his legal stay
Issuance of a temporary residence / permanent residence permit for a foreigner
Accompaniment of a foreigner obtaining Ukrainian citizenship
Support of adoption of a child by foreigners in Ukraine
Registration of a foreigner\'s inheritance in Ukraine
Legal support of real estate transactions of foreigners in Ukraine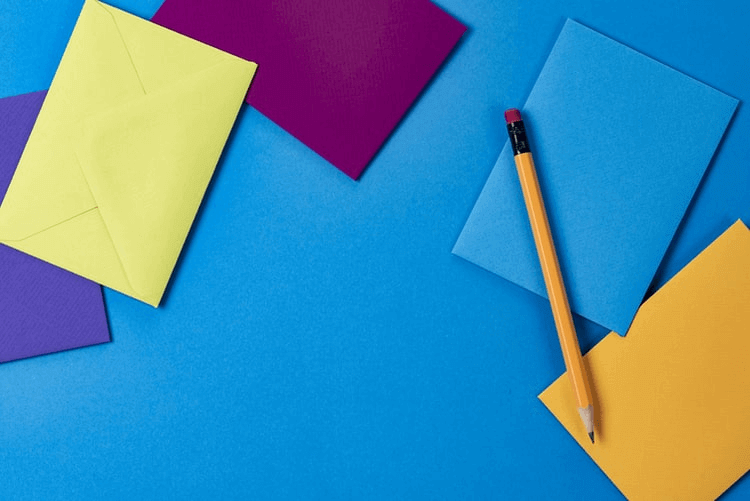 Business
Negotiable
Development of the optimal business model of conducting business in Ukraine, with an explanation of their advantages and disadvantages in economic, legal, tax, corporate, licensing aspects
Support of opening a foreign business in Ukraine "turnkey" (registration of a business entity, registration of employment, obtaining permits)
Full-fledged legal business services (accounting services, communication with contractors, legal support of operations)
Support of relocation of foreign IT companies to Ukraine
Consultation of a migration lawyer in Ukraine
If you are not yet sure which way is better to achieve the desired result, you can get an answer to your question at the introductory consultation of a lawyer. This is an opportunity to tell your problem to a lawyer and get his professional analysis of the situation, as well as recommendations on your chances for success and further steps.
At the introductory consultation, a lawyer will answer questions such as:
What steps do you need to go through to achieve your goal?

How long will it take?

What is the cost of the chosen service?
The cost of introductory consultation is included in the price of the service when ordering it.
If you need a detailed analysis of the situation, you can order the Road Map. Its cost will also be included in the price of the service if you order it. You can also see the cost of all services on this page.

Introductory consultation on the stay of a foreigner in Ukraine
If you want to understand the main issues concerning the stay of a foreigner in Ukraine, we recommend you to make an appointment for introductory consultation. Our lawyers at such consultation will answer the following questions:
Is your passport valid and is there no overstay?

What is included in the main service of organizing a foreigner's stay in Ukraine?

What is the cost of the service?
The price for introductory consultation starts from 2500 UAH. If you decide to order the service for the stay of a foreigner in Ukraine with us, it will be included in the cost of the service.
If You have a lot of complex issues or You want detailed instructions for action - it is recommended to order the Road Map. Based on your situation, the lawyer will propose a step by step algorithm of actions, following which you will be able to achieve the goal. The cost of the "Road Map" is also included in the price of the main service.

Basic legal advice on migration and foreigner's stay in Ukraine includes detailed explanation of matters related to entering, staying and leaving the territory of Ukraine for foreigners.
Duration of the basic consultation – not more than 1 hour.


Additional information about legal services of legalizing foreigner's stay in Ukraine
If you want to stay on Ukrainian territory more than 90 days during 180 days period from the moment of the primary registration then you need to get a temporary or permanent residency permit, citizenship of Ukraine.
The procedure of prolongation of stay is stipulated by the Instruction on the procedure of prolonging term of staying in Ukraine, which is approved by the Order of Ministry of Internal Affairs of Ukraine No. 363 as of the 25th of April 2012.
As a result of prolongation of limits for staying on the territory of Ukraine, you will get a special registration stamp in your passport. Additionally, the information about the foreign national will be included into special forms of governmental registers. For citizens of some countries this procedure may involve obtainment of a separate document that is attached to the foreigner's passport.
We strongly recommend foreign citizens and stateless persons to follow all the rules related to stay on the territory of Ukraine, because in the case of their violation there are sanctions to be imposed, with the worst case scenario being deportation with possible placement in camps of temporary stay of foreigners.
Additional information about the services for foreigners by our law company in Ukraine
While providing services for non-residents a number of factors should be considered that are not common for relations with residents.

This is the exact approach that is practiced by our firm. We do our best to achieve the desirable for Client result.

At the beginning of cooperation (before taking up the case) we try to outline the final Client's interest and only then the required legal service is determined. Such algorithm was developed on basis of our experience that shows that completed project should result not only in successful service provision, but in satisfaction of Client's need.

We are so convinced of this approach's rightness that even at the very beginning of cooperation we may spend some time to study the documents and determine the final goal with possible ways to achieve it.

Our approaches and service quality allowed us to be included in the list of «Business Service Providers» developed by the U.S. Commercial Service which represents the U.S. Department of Commerce.
Legal (lawyer) services vor foreigners with "Pravova Dopomoga"
We approach each case with the utmost care and usually offer advice on the issues accumulated by the Client. Such consultations help to form the foreign Сlient's understanding of the situation and give an opportunity to make a further decision: to cooperate with us, or using our tips, to try to solve the problem yourself.

How do we differ from other law firms in the Ukrainian market that offer

legal advice for foreign clients

?

Affordable communication. We are always in touch and there are no language barriers for us. Our Сlient-manager will not have to look for or call you, he will keep you informed of the events 24/7.
Deep legal expertise. Our lawyers work in the most different areas of law. Experience and accumulated knowledge in different areas, allow you to solve many issues more efficiently and with less time. Skills are also supported by active practice, which is especially important in the process of communication with various government agencies.
Aimed at goal, not task. We have a preliminary conversation with each Client, which helps us to define their main goals and needs. Lacking the necessary experience in the field of law, the Client may not suspect that his problem can be solved in another way. Perhaps even faster or less expensive. We always focus on the ultimate goals of the Client, which allows us to adjust the entire process to achieve optimal results.
If you are a foreigner in Ukraine and wish to enter Ukrainian market, exercise rights or protect your interest in Ukraine we'll gladly help you.

We are ready to help you!
Contact us by mail [email protected] or by filling out the form: