Legal support in Ukraine
19592
A full or partial outsourcing of legal support of a company's activities (in Kiev or Ukraine).
Legal service of firms is a full complex of services on the decision of all legal questions of the Client during the period of cooperation.

We have been providing legal services of legal outsourcing for firms and organizations that belong to different sectors of economy for over 4 years. This allows us to develop truly convenient approaches to work for us and our Clients. We also offer accounting outsourcing services in Ukraine.

For every company we appoint a specialist who is responsible for its legal support in general. Through him our Clients keep in touch with our firm that allows us to communicate effectively and make decisions quickly.

At the same time the specific task of external legal support is executed by the most competent in the subject firm's lawyer. This allows us to perform legal support of business with the highest expertise.
Cost of services:
Договорная
Legal support of business
What we do
Select the service you are interested in
Legal support for charitable organizations in Kiev
We pay attention to the following key moments while providing legal services to charitable organizations:
type of a charitable organization, which is the most suitable for interests of founders (there are three types of charitable organizations in Ukraine, namely, a charitable community, a charitable foundation or a charitable institution);
immigration advice and obtaining documents - residence permit, work permit;
provisions of constitutional documents of the charitable organization, which allow founder / founders to be sure in their possibility to control the organization and its activities;
legal support of schemes for raising money to charitable organization;
legal support of charity help, including verification of compliance with the requirements of the Law of Ukraine "On Charity Activities and Charitable Organizations";
legal advice on tax issues regarding benefactors and beneficiaries.
Legal support for NGOs in Ukraine (organizations and unions)
providing with documents for foundation of NGO in Ukraine or changes in the current documents with the following support in the state bodies;
legal support of attracting money to NGOs and all expenses of the organization;
legal advices on all activities of NGOs (including advices on commercial activity of NGO in Ukraine).
Legal support of a foreign company office in Ukraine
If a Client determines that his interests will be satisfied in the best way with registration of a representative office of a foreign company in Ukraine, our specialists will provide:
full registration of a representative office of a foreign company or its individual stages;
legal advice on tax issues, namely: regarding avoidance of double taxation, use of ordinary prices, as well as development of optimal tax schemes for cooperation with a head company and a Ukrainian representative office, presence during tax inspections;
formalization of employment relations with staff of the representative office, including registration of their legal stay on the territory of Ukraine - invitations, service cards, work permits, residence permits;
obtainment of the necessary remission documentation in Ukraine (among other things, our firm provides legal services for obtaining licenses for representative offices);
other aspects of legal support of representative office of a foreign company in Ukraine (contractual work, debt recovery, tender support, trademark registration, communication with law enforcement bodies and other services for legal suppor).
Protection of the intellectual property rights infringed by clone websites in Ukraine
monitoring of the Ukrainian segment of Internet for detection of infringements of intellectual property rights on websites that copy the Client's original website/the content;

identification of owners of clone websites;

analysis of Client's documents that confirm the intellectual property rights for a certain object, for example, a trade mark, product picture, etc.;

selecting an optimal form of cooperation with an infringer, writing letters, claims;

engagement of the third parties, hosting providers, search systems (for example, application of the DMCA procedure for the Google search engine);

cessation of infringements in a judicial procedure.
Legal business support of veterinary clinics
Obtain a Veterinary Medicine License (if necessary);
Provide assistance in opening new business locations;
Provide legal support for a long-term lease agreement conclusion;
Develop personnel documentation (employment orders, orders of dismissal, transfer orders, employment agreements, job descriptions);
Provide legal support when signing agreements with the Clients and veterinary medicines suppliers;
Provide advice and answers to legal questions related to veterinary business;
Provide legal support and assistance in passing inspections;
Protect the interests of the veterinary institution and/or a specific employee at court
Accounting support for companies
Business accounting services include a consultation on issues that are difficult to manage without assistance, as well as a set of services for keeping records of your business activities. The business accounting service include:
Clarification of the current legislation in the sphere of accounting;
Consulting on planned changes;
Development of the business accounting scheme;
Corporate tax planning for a non-standard situation;
Monitoring of the company's data in the taxpayer personal account;
Accounting support for maintaining records, accrual and payment of wages, filing reports, etc.;
Legal support during inspections of regulatory authorities, and much more.
Legal support for IT companies in Ukraine
help to start a business in Ukraine by registering it and selecting a suitable tax system;

advise on taxation of IT activities;

analyze and draft IT agreements, including software development agreements. For example, waterfall and agile;

prepare answers to the requests of regulatory authorities, and, if necessary, represent the Client before state authorities;

provide accounting services, including payroll calculation to employees, solve personnel issues with remote employees, and help with reporting organization;

advise on copyrights and other legal issues that may arise in the course of IT company's activity.
Legal support of investment projects in Ukraine
We check the potential recipient of the investment for reliability (within legal limits and open sources);

advise on taxation, including tax optimization of the investment project;

analyze the Client's situation and select optimal legal solutions;

we develop an investment agreement;

analyze the investment agreement or "small additions" to it, if the Client's partners and/or the investment recipient offer him/her the variant of the agreement;

help in the issues of import of many types of products to Ukraine, we are engaged in its registration if necessary;

if necessary - we register the company.
Legal support for start-up projects in Ukraine
we analyze any contracts, including investment ones;
provide legal advice on business registration, tax optimization, labor relations, etc.;
we register a startup company, trademark, copyrights;
help to formalize labor relations with the staff;
answer various legal questions that arise in the course of a startup's activity;
provide accounting support for the startup (filing reports, calculating staff salaries, arranging vacations, etc.);
represent interests in court and other state bodies, if necessary.
Legal support of Internet projects in Ukraine
Determine whether there is a direct legal regulation of the sphere of your Internet project;
Help you choose a contractual model with contractors for your Internet project, analyze current documents and relationships for legality and possible risks;
Provide legal support for tax issues of your Internet projects. We help with calculation and estimation of tax burden;
Provide legal support of personal data protection at the enterprise for your Internet project;
Help to establish relations between the owners of the project;
Help with legal support of raising funds for your Internet project;
Help with the correct execution of intellectual property rights;
In future, we can provide accounting and legal support for your Internet project business.
Service for outstaffing companies in Ukraine
Provide assistance in starting an outstaffing company for your business project;

Provide legal support and assistance (service) for an outstaffing company in Ukraine;

Help with optimization of tax burden of an outstaffing company;

Organize personnel accounting and employment of staff;

Organize accounting, provide our accountants for the outstaffing company using the outstaffing model;

Take over the interaction with your counterparties;

Provide project support to the company;

Monitor the current activity of the company;

Take on communication with employees of your company;

Provide legal support and assistance during inspections carried out by regulating authority of the servicing company;

Provide a legal address for postal services;

Provide our director for remote work of the company.
Service packages offers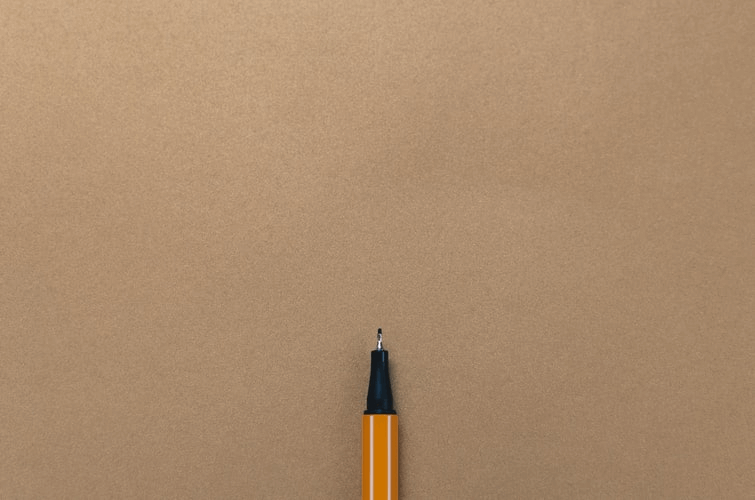 Start
350 USD/month
Providing a legal address to an enterprise
Providing postal service
Submission of annual and quarterly reports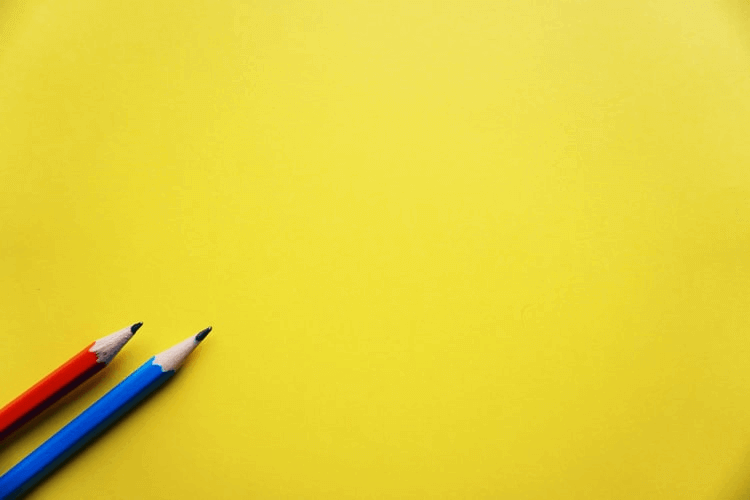 Base
600 USD/month
Provision of nominee director service
Provision of a legal address
Providing postal service
Submission of annual and quarterly reports
Top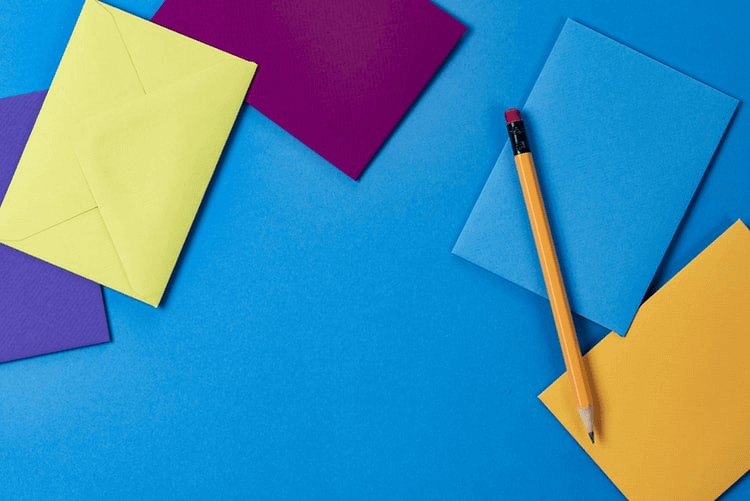 Premium
from 900 USD/month
Provision of the service of a nominee Director
Provision of a legal address
Provision of postal service
Provision of accounting services
Development and audit of HR documentation
Personnel support (extension / termination of labor contracts) of employees of the enterprise
What
legal business support

do we offer to newly registered companies that do not have any personnel other than the head? Our specialists often register companies, including those for foreigners planning to do business in Ukraine or obtaining a residence permit.
At the first stages of the enterprise, we perform a standard set of actions, which is usually not included in the service of registration:


Opening a bank account;
organization of work of the client-bank;
registration of electronic keys for tax reporting;
accrual and payment of wages to the manager;
reporting to the employment office, FSA and statistics authorities;
working out of contracts and primary legal consultations on the taxation of business.
Service in such a form at this stage of business development is very profitable for the Client, as the cost of service clearly wins compared to the cost of hiring staff needed to solve such problems.


What kind of legal support do we provide to operating enterprises of trade and services sphere, which have their own accountant and lawyer?
In this case the essence of service consists in the decision of legal problems which go beyond usual operational work of the average regular lawyer:

Development of the legal structure of the group of companies for the purpose of tax optimization or protection of business assets;
assessment of such risks;
support of recovery of significant amounts of accounts receivable;
working out of external economic and licence contracts.
The advantage of such service is that such problems rarely arise and the content of the company's staff of a specialist capable of solving them is unreasonably expensive. In addition, the solution of such problems requires constant practice, which can not be the staff of a lawyer who does not encounter these issues often enough.

Specialists of our company have a deep legal expertise in various fields of law, which allows us to find a comprehensive approach to solving any issue.


What is the legal support of representative offices of foreign companies in Ukraine without a full-time lawyer?
The activity of foreign representative offices has significant specifics in comparison with ordinary enterprises. If the budget of the representative office does not provide for the costs of a full-time lawyer, it is not easy to find a suitable specialist for a separate job.

Our company is engaged in opening, support of activity and closing of representations of the foreign companies in Ukraine, therefore we take them and on service.


Additional information about the
legal outsourcing for companies
Our legal business support has the following advantages:
Pravova Dopomoga is a full-service law firm;
Our five-year experience allows us to provide a high level of Client's internal processes understanding. Most likely our experts have already faced the issues that are new to you;
Our

legal outsourcing services

won't cost you more than the in-house lawyers with the relative expertise;
We always care about time costs of Clients' staff and especially top management;
Our specialists work for the result;
Cooperation with us does not cause any difficulties in communication since all the processes become controlled and systematic so there is no need to do anything hastily;
We understand all circumstances and difficulties that arise during our Client's work with a new law firm and constantly strive to make the cooperation more comfortable for you.
To achieve business goals a firm should have qualified legal support the cost of which is always paid off by saved time and money both during project launch and throughout its functioning. And along with complexity of a project rises the veracity of this claim.

Every effective manager and business owner understands this.

The price of our firm's legal services may be either fixed or hourly.

Specialists of our company have a deep legal expertise in various fields of law, which allows us to find a comprehensive approach to solving any issue.
We are ready to help you!
Contact us by mail [email protected], by phone number +38 044 499 47 99or by filling out the form: