Legal support of real estate transactions and legal advising
Cost of services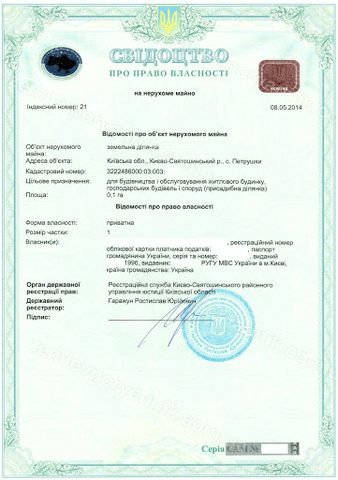 Reviews of our Clients
Director G. Smirnov, LLC "Olvita"
LLC "Olvita" expresses its gratitude to law firm "Pravova Dopomoga" for highly professional advices provided by your experts on legal issues
What we offer
Conducting pre-sale audits for real estate properties, including land plots, apartments/houses, commercial real estate, and agricultural land.

Assessing operational and legal risks associated with real estate transactions and offering mitigation recommendations.

Negotiating essential contract terms, including price, commitment timelines, payments, tax obligations, specifics of representation through power of attorney, and the signing process with buyers or sellers.

Arranging overseeing agreement signing at a notary, managing all documentation processes comprehensively, and interacting with real estate agents and other participants as required.

Scrutinizing individuals involved in transactions through various open sources, such as notaries, appraisers, developers, sellers, and buyers.

Verifying and preparing essential documents for real estate transactions, including contracts, powers of attorney, extracts, appraisals, cadastral numbers, technical passports, statements of registered individuals, and more.

Providing support for documenting sales revenue reduction in specific cases where applicable.

Assisting in the adjustment of expert appraisals, particularly when they significantly exceed reasonable estimates.

Assigning cadastral numbers promptly and, if necessary, facilitating the partitioning of land plots.

Defining boundaries in their natural context or on-site to ensure clarity and adherence.

Guiding the process of changing designated land use, ensuring compliance with applicable regulations.

Determining the most suitable divestment scheme based on tax optimization principles.

Offering comprehensive assistance with agreement-related inquiries and support throughout the transaction process
Documents required
List of documents
Information on the real estate
Documents confirming the ownership rights of the seller/buyer to the real estate
Description of the transaction/situation and desired result
What's included in real estate legal services?
Our company offers legal services for guiding real estate transactions involving the buying and selling of properties in Ukraine. This service is available to both individuals and foreign legal entities, and we also extend legal support for commercial real estate transactions.
When you approach us, you'll gain assurances of a secure and advantageous agreement that's fully backed by legal protection.
What we provide is comprehensive legal support throughout the entire real estate transaction process. This means you won't need to search for a notary, real estate agent, translator, or other contractors to ensure the success of your deal. We have reliable and vetted professionals, and we'll make their services available to you as we work toward resolving your specific issues.
Cost of legal assistance for real estate transactions
When addressing the question of how much legal services cost for supporting real estate transactions, it's essential to consider that the current pricing depends on various factors closely linked to the nature of the transaction.
Moreover, if a non-resident is involved in the deal, this can also impact the expenses related to legal services for real estate transaction support. There are numerous aspects to take into account before finalizing an agreement with an individual from another country. For instance:
The existence of a bank account.
Possession of a residency permit, permanent residency, immigration authorization, or any other document substantiating the person's lawful residency.
Possession of a Tax Identification Number (TIN) (for tax payments and contractual agreements).
Service packages offers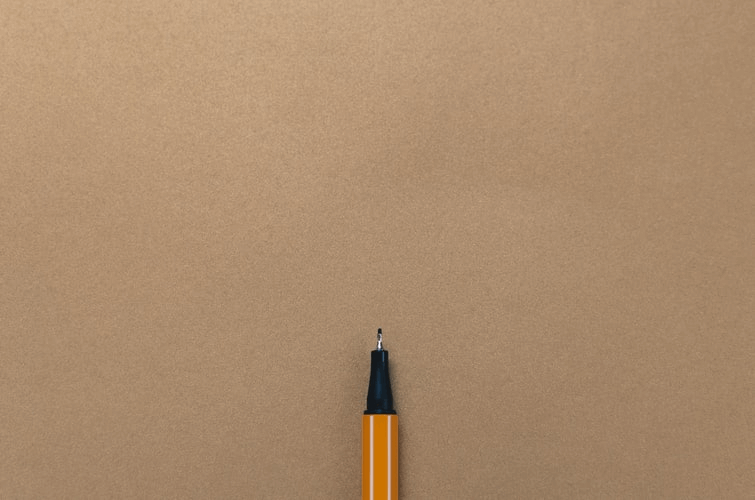 Audit
from 800 USD
We analyze the real estate of interest to the Client in terms of existing risks and provide a legal assessment of the degree of investment reliability - a legal inspection of real estate before purchase
We study all documents related to real estate provided by the Client
We carry out a full check of real estate on all available registers and sources that may contain information about such property
Verification and comparison of data on the real estate object according to the documents provided by the Customer and registers
Inspection of real estate objects according to all registers and open sources
Verification of the owner/co-owner of the object according to court registers, mortgage register, debtor register and regarding the presence of tax liens
Verification of the rights of other persons to the real estate object (co-owners, heirs)
Verification of the registration and founding documents of the real estate owner (statute, order appointing a director, verification of powers in the register, protocols)
Checking the technical characteristics of objects for reconstruction and exclusion of spontaneous construction
Check for the absence of debt for communal services (house)
We carry out property encumbrance inspection, property cleanliness inspection, real estate inspection for collateral, real estate history inspection, other types of inspections, depending on the object
We provide the collected, analyzed information together with the recommendations of our lawyers regarding the object (if necessary, in writing)
We advise on possible risks arising during a real estate transaction
* the cost of the package will depend on the object to be inspected. You can see packages by objects
here
.
Top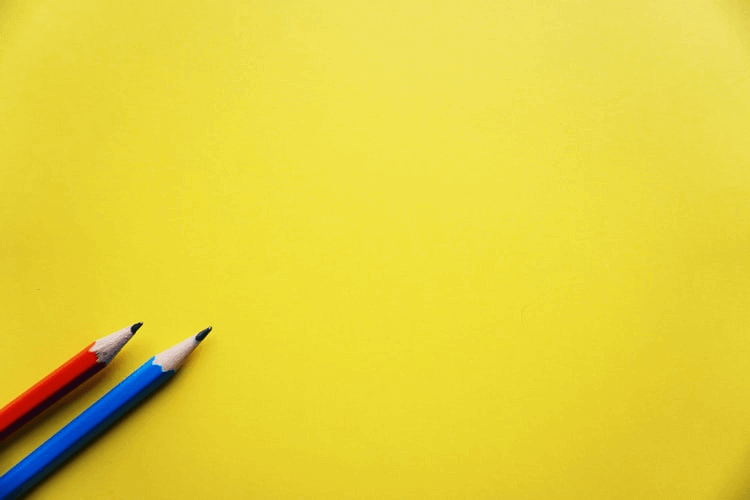 Standard
from 1500 USD
The package of services is provided in two stages, each of which is paid separately:
Stage 1:
Object audit
Choosing the optimal scheme of alienation according to tax optimization
Determination of the way to obtain a result for the Client
Stage 2:
Preparation of a package of documents necessary for the notary to certify the agreement
In certain cases provided for by law, support with documentary evidence to reduce income from the sale of real estate
Adjustment of the expert assessment in the direction of underestimation, as a result of its significant excess
Help in creating an account for a successful transaction
Accompanying the transaction with a notary
Consulting on further registration of real estate
Communication of the lawyer with other participants of the agreement (seller/buyer, notary, realtor, etc.)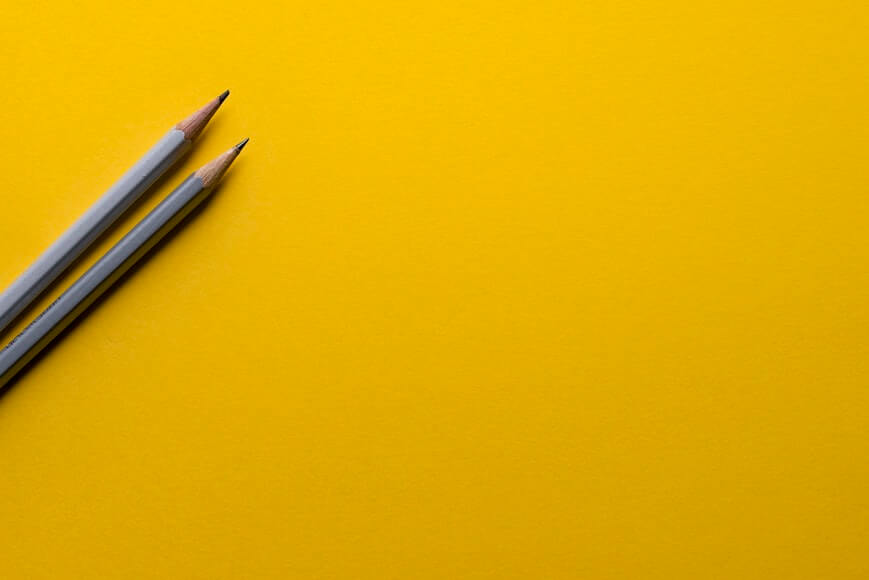 Extended
from 1600 USD
The package of services is provided in two stages, each of which is paid separately:
Stage 1:
Object audit
Choosing the optimal scheme of alienation according to tax optimization
Determination of the way to obtain a result for the Client
Stage 2:
Preparation of a package of documents necessary for the notary to certify the agreement
In certain cases provided by law, support with documentary evidence to reduce income from the sale of real estate
Adjustment of the expert assessment in the direction of underestimation, as a result of its significant excess
Help in creating an account for a successful transaction
Accompanying the transaction with a notary
Support of the agreement by a lawyer
Consulting on further registration of real estate
Communication of the lawyer with other participants of the agreement (seller/buyer, notary, realtor, etc.)
The package can be expanded due to the need to solve complex issues identified during the audit:
Assignment of cadastral number
Division, unification of land plots
Entering data into the State Land Cadastre
Registration of ownership of the object
Delineation of site boundaries in kind/on the ground
Change of purpose of the land plot
Division of the house between co-owners
Commissioning
Legalization of independent construction
Conversion of country houses and garden houses into residential houses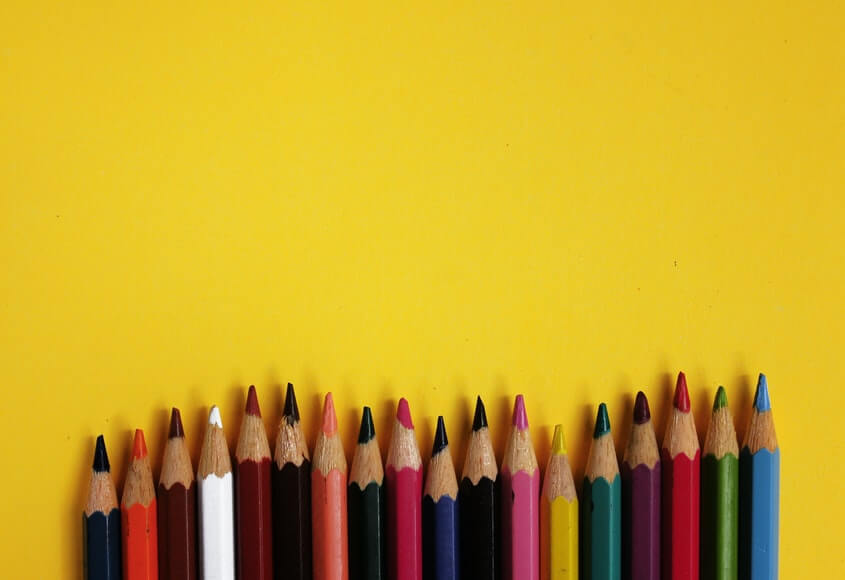 Troubleshooting
from 1000 USD
The package is offered if you have encountered a legal problem in the process of buying or selling real estate, and you are unable to solve it yourself.
Analysis of the current state of the problem, documents, complications that arose during its realization of real estate. If necessary, with the involvement of auxiliary specialists
Formation of the road map of project implementation
Legal services for real estate transactions
The cost of real estate attorney services generally does not cover expenses for realtors, notaries, appraisers, and other transaction participants.
However, at the Client's request, we can fully manage all real estate transactions. In such cases, our real estate lawyers naturally take on greater responsibility to ensure a successful transaction outcome.
The documentation necessary for legal support in real estate transactions
When providing our specialists with a document checklist for real estate transaction processing, you should anticipate potential variations. These differences may stem from specific cases as well as the nature of the transaction itself.
The primary criterion for distinguishing the level of support required is the diversity of properties involved. Consequently, each property type entails its own consistent list of requisite documents. However, this list can be subject to modifications based on the specific circumstances, either leading to a more focused selection or a more comprehensive one.
Documents for apartment purchase and sale:
Document confirming property rights.
Extract from the rights registry.
Technical passport.
Owner's passport and identification code.
Certificate of registered individuals.
Property appraisal.
Receipts.
Statements of account with housing and utilities providers.
Documents for house purchase and sale:
Document confirming property rights for the house and land plot.
Extract from the rights registry for the house and land plot.
Extract from the State Land Cadastre.
Technical passport.
Owner's passport and identification code.
Certificate of registered individuals.
Property appraisal.
Receipts.
Statements of account with housing and utilities providers.
Documents for buying and selling commercial real estate and land plots:
Documents verifying ownership of the land and the real property situated on it.
Extract from the property rights registry.
Extract from the land cadastre.
Technical passport from the Bureau of Technical Inventory (BTI).
Certificate or extract from the state registry of legal entities.
Charter, minutes of meetings, and appointment orders for directors.
Protocol for granting rights to transfer property.
Information about the property's balance value.
Documents for buying and selling agricultural land:
Document confirming property ownership.
Extract from the property rights registry.
Extract from the State Land Cadastre.
Identification and tax code of the owner and buyer.
Information about the source of the buyer's funds (rights to property and income; rights to property, income, expenses, and financial obligations/declaration from an individual authorized to carry out state or local government functions).
Frequently, achieving the desired outcome of a real estate transaction in Ukraine comes with a set of questions tied to subsequent property-related actions. For instance, issues concerning taxation, registration, or other post-purchase operations such as water and electricity connections, communal services, and more.
We can aid you in resolving these matters. The cost of legal assistance for real estate transactions in Kyiv and other Ukrainian cities will hinge on the intricacy of the questions.
The timeline for legal guidance during real estate transactions will be affected by the scope of services you need.
Why is the participation of a lawyer necessary when finalizing a transaction with a notary?
The initial and vital step before confirming a real estate purchase transaction involves auditing the property itself, its rights, third-party interests, encumbrances, restrictions on alienation, and the feasibility of ownership acquisition, such as in the case of agricultural land parcels.
Many assume that the notary must verify the transaction's legality. However, a prevalent legal precedent exists where property ownership rights, despite being notarized, have been invalidated.
It's crucial to highlight that such invalidations don't stem from any shortcomings of the notaries. Notaries generally conscientiously adhere to legal standards when performing notarial actions. The reason behind these invalidations lies in the legal unfamiliarity of buyers. During the notarization of transactions, notaries are mandated to verify only the property information specifically outlined in the law. Our lawyers conduct thorough and comprehensive checks on the property, the seller, and any relevant parties, aiming to prevent future legal disputes.
Once the legal audit process with a lawyer is complete and the buyer has made the decision to proceed with the real estate purchase, the next pivotal and legally responsible step involves the transaction's notarial support. This encompasses:
Compiling a document package.
Preparing the property for sale (conducting technical inventory, obtaining a cadastral number, establishing plot boundaries, registering property rights, updating the registry with new ownership details, removing previously registered individuals).
Providing guidance on contract terms negotiation.
Proofreading the contract and incorporating any necessary changes.
Tax optimization.
Overseeing and preparing for settlement procedures (opening an account, etc.).
Possible risks in real estate transactions
Common risks associated with purchasing real estate in the primary market include:
Non-performance or inadequate fulfillment of obligations by the developer.
Double sale of real estate properties.
Failure to put properties into operation.
The developer's demands for additional payments not stipulated in the contract.
Unfinished construction.
Delayed or untimely transfer of the construction object to the buyer, and more.
Potential risks in the secondary market encompass:
Sale by an individual without proper authority to alienate the property.
Sale while legal disputes over property ownership are ongoing.
Alienation without observing preemptive rights.
Sale of a self-constructed property that has not been put into operation (as a result of reconstruction).
Sale of property with outstanding payments for utilities.
Sale of property with registered individuals.
Taxes, fees, and other mandatory payments in real estate transactions
During the transfer of real estate ownership, the following payments are incurred:
Notarial services (the cost depends on the notary's fees and mutual agreement).
Administrative fees and expenses for obtaining necessary certificates and appraisals.
1% contribution to the pension fund based on the contract price.
5% tax (for residents and for the 1st or 2nd sale within the tax year + ownership duration of over 3 years, unless inherited).
18% tax (for non-residents and for the 3rd and subsequent sales within the tax year).
1.5% — military tax.
Other unforeseen costs that may additionally arise.
In certain cases, when divesting real estate, the income from such a sale might be offset by documented expenses incurred during the acquisition of said property.
Why us
We can offer a service in package
We can not only organize the transaction, but also recommend our appraisers, notaries, realtors, which means 100% result of the success of the transaction, especially if the preliminary inspection of the property was conducted by our lawyers.
We are not afraid to guarantee the result
One of the stages of a real estate transaction is preliminary inspection of the object. If our lawyers promise that the transaction will be successful, you will not face any unexpected and unpleasant situation in the process.
Buying and selling real estate in Ukraine for foreigners
We have English-speaking lawyers in our staff, which will make your transaction not only qualitative, but also comfortable. Our Client will not have any problems in communication with a specialist even at the stage of real estate sale.
We are ready to help you!
Contact us by mail [email protected] or by filling out the form:
You should be ready for the fact that if the apartment, plot, house, realtor, notary or appraiser you have chosen is not reliable enough in the opinion of our lawyers, we will most likely offer you to replace them with our own.
Assessing the risks of real estate investment
Investing in real estate is a dependable and promising endeavor. However, there's a flip side to this coin – the possibility of falling into a fraudulent scheme when encountering an unscrupulous seller. That's why we recommend seeking legal counsel to evaluate the risks associated with real estate investment. Our specialists will thoroughly analyze the property and based on the gathered information, provide guidance on whether investing funds into it is a prudent choice.
When assessing risks, we don't solely examine the construction and design documents, land plots, and contracts; we also scrutinize the reputation of the client, developer, and general contractor. The cost of assessing the risks of real estate investment is generally included in the service packages listed above. Specific scenarios can be discussed with our legal experts who specialize in investment support for real estate.
Preliminary agreement in real estate transactions
In light of legislative changes pertaining to investment in new constructions and the assurance of property rights for properties that will be built in the future, several previously prevalent investment strategies have now fallen beyond the bounds of legal compliance.
The involvement (investment, financing) of construction clients, development firms, or management funds in the financing of construction activities, drawing funds from both individuals and legal entities, including for project management purposes, to construct real estate properties and subsequently acquiring ownership rights, can exclusively be accomplished through:
Entering into a contract for the purchase and sale of indivisible units of unfinished constructions/future real estate properties (shares in indivisible units of unfinished constructions).
Concluding an agreement for participation in a construction financing fund.
Conducting the issuance of purpose-specific corporate bonds, which are redeemed through the transfer of the property to the investor.
Extract from the property ownership registry
As the legislation concerning property ownership rights, especially the various types of establishment documents, is constantly evolving, there is a current need to update ownership information by entering data into the property registry.
In the context of conflicts, questions like inheritance documentation and compensation for properties destroyed during events like fires, floods, or aerial strikes become essential. However, a significant amount of paper documents is lost or at risk of being lost, including archival components, or they might be located in temporarily occupied territories. Therefore, by registering your data in the Registry, you not only safeguard information about your ownership rights in paper documents but also ensure that, in case of their loss, document recovery can be easily facilitated.
Inheriting real estate: Navigating the process
When an heir is unable to manage the submission of documents for inheriting property on their own, they can delegate this responsibility to another person through a power of attorney. However, due to changes in legislation over different years, the documents establishing ownership rights have also evolved, along with the requirements for their format, content, and preparation. Moreover, bureaucratic procedures have often resulted in cases where property ownership rights are not fully formalized within many inheritance matters. In light of these complexities, seeking assistance from legal experts is advisable when stepping into an inheritance. These professionals will work in parallel with notaries, archival institutions, registrars, land surveyors, and other relevant entities to ensure that the documents are brought into a "legally sound order" while simultaneously initiating the inheritance process.
Answers to frequently asked questions
Proof of Ownership Documents Technical Passport Marriage Certificate (if applicable, for spousal consent) Technical Passport (again, for clarification) Certificate of Registered Residents Property Valuation *This is a general list. Additional data and documents might be required after document analysis, both from the seller and the buyer. Regarding Notary Services: The costs for notarizing the contract are typically agreed upon between the buyer and the seller (often split 50/50). Taxes and military fees, if applicable, are paid by the Seller. The 1% pension fund contribution is paid by the Buyer.
If any of the heirs are registered at the same address as the deceased, they automatically inherit the property. This is confirmed by a family composition certificate. If this is not the case, you need to submit an inheritance acceptance application to a notary at the deceased's last place of residence within 6 months from the date of death. Such an application should be certified by an embassy or notary abroad.
During the preparation and signing of the land plot sale and purchase agreement, it's crucial for it to encompass all accurate terms, especially concerning the land price. Other informal annotations or commitments hold no legal validity and cannot be considered. The seller intentionally avoids stating the true price to evade taxes and military contribution to the budget. If the contract is annulled or deemed void, you will be refunded the amount stated in the transaction. However, justifying and reclaiming any funds that were transferred to fulfill the contract's conditions but were not explicitly outlined in the contract itself would necessitate substantiation and legal recourse.
To achieve this, you would need to secure a power of attorney from your husband. This power of attorney can be officially endorsed by the commanding officers or superiors within his military unit, division, institution, or military educational establishment. Validated wills and powers of attorney are then recorded by authorized officials in a registry designated for the enrollment of wills and powers of attorney, thereby granting them the same legal standing as notarized documents.
Buying and selling property in Ukraine with the assistance of a real estate lawyer
Our team of lawyers has acquired extensive experience dealing with a wide range of unique situations involving real estate transactions.
Throughout these transactions, we've adeptly represented the interests of both sellers and buyers.
One of the central tenets that underscores our approach to facilitating real estate transactions is an unwavering commitment to legality and transparency.
In the current climate of military exigencies, during which numerous property owners have departed abroad, the practice of selling real estate based on falsified powers of attorney has unfortunately become all too common.
How it works:
An individual approaches a notary public to create a power of attorney for a property sale, presenting a counterfeit passport. While the notary does confirm the identity based on the passport, how can one ensure that the photograph in the passport truly belongs to the owner?
It's crucial to request the Diia app whenever feasible and verify the passport. When guiding such cases, if any suspicious situations arise, we undertake the following measures to validate:
the authenticity of the granted power of attorney;
the inclusion of details in the registry;
if possible, we directly engage with the property owner through video chat to address any doubts.
Additionally, you can track powers of attorney that have been issued in your name for the management of real estate, especially if you have certain suspicions or if you are located abroad.
During our support process, we take care of all aspects of documentation, including procedures for registering property rights in the official registry, and legalizing any alterations, reconstructions, or unauthorized construction. We also handle the creation of new technical documents, property valuation, and provide expert advice for optimizing taxes.
Legal assistance for all real estate transactions in Ukraine with a trusted realtor
We offer legal services to accompany real estate transactions, combining the expertise of a lawyer with a reliable realtor, all under the supervision of a specialized attorney.
Realtors and agencies in Ukraine can assist in finding properties, but they are not responsible for failing to provide relevant information (such as liens, risks, or mortgages). Moreover, they are not obliged to verify the presence of outstanding debts for utility payments related to the property.
Our services cover a wide range of real estate transactions, catering to both your property search needs and a comprehensive examination of the property and its seller. Following this assessment, we provide full support in finalizing property acquisition contracts in Ukraine, including the registration of the new owner's information in the official registry.
Please note! When transferring property ownership, it's essential to also update the account holder for utility payments. We are fully prepared to handle this task on your behalf. In particular, we will reassign the accounts under your name or establish new ones.
In essence, by collaborating with us, you're not simply gaining assistance with real estate transactions, but also benefiting from a convenient property selection process, a secure purchase procedure, and the convenience of having accounts linked directly to you. There's no need for stress or navigating through bureaucratic complexities – you receive a property that's ready for seamless utilization or occupation.
Pre-purchase legal consultation for foreigners buying property in Ukraine
The process of a non-resident purchasing real estate in Ukraine can raise a multitude of questions. A lot depends on the type of property you intend to buy and the purpose of the acquisition – whether it's for personal use, rental purposes, or other objectives.
We extend an informative legal consultation with our real estate lawyer who will not only grasp your situation and objectives but also devise a tailored roadmap to achieve these goals, rooted in the norms and practices of Ukrainian law.
These legal property consultations can be offered in Kyiv, either in person or through online channels.
Complex predicaments often have various solutions – we will assist you in pinpointing the optimal one and handle the necessary procedures on your behalf. This underscores the advantage of an initial legal consultation with a real estate lawyer specialized in transaction support.
Please note! You should be prepared for the possibility that if our legal team finds the selected apartment, land plot, house, realtor, notary, or appraiser to be less than reliable, we will likely recommend considering alternatives. In such instances, the guidance of a real estate lawyer becomes exceptionally valuable.
If you're interested in receiving step-by-step guidance to achieve your goal, you can opt for our "Roadmap" service. This service will:
Allow you to pose questions to the lawyer and receive expert responses.
Provide you with information about potential risks in your specific situation.
Enable the lawyer to understand your needs and goals, offering an optimal approach to attain them.
Provide you with a comprehensive understanding of the situation and, most importantly, an optimal algorithm to resolve the issue.
If you're aiming to lawfully and securely finalize a favorable real estate transaction, don't hesitate to contact us. We are committed to ensuring your security throughout the process.