Buy LLC with private security license
Cost of services
from 50 000 UAH
Security firm in Kyiv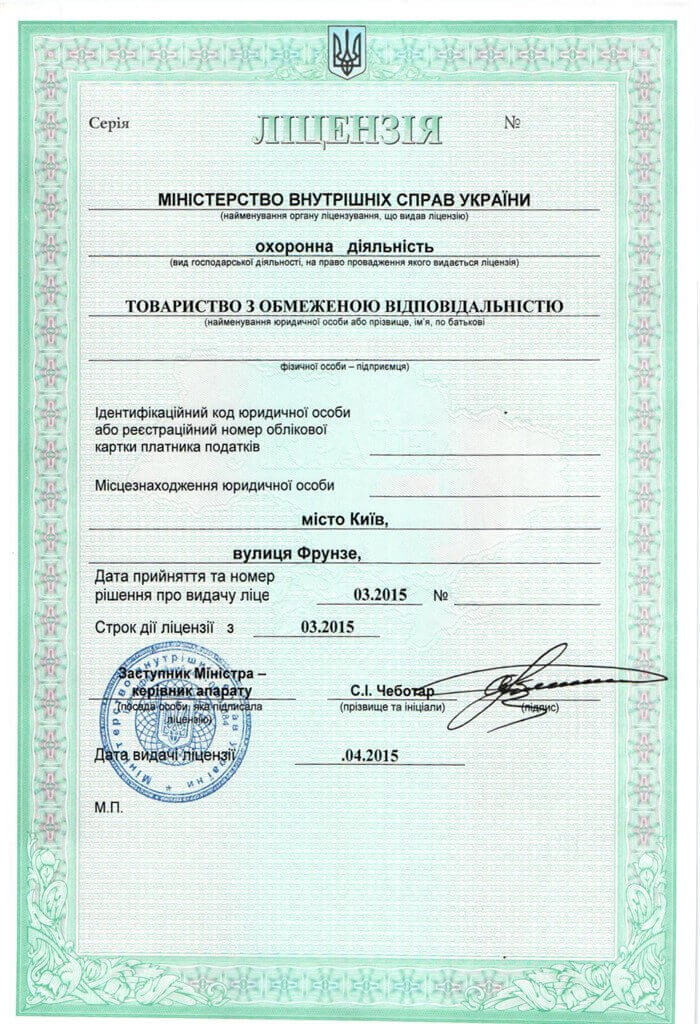 Reviews of our Clients
President Tedeev E.S., Ukrainian wrestling association
Ukrainian wrestling association would like to express its sincere appreciation to the team of Law firm "Pravova Dopomoga" for mutually beneficial cooperation
L. Chervonyuk, LLC "Vitalux"
Vitalux company highly appreciates results of cooperation with Law firm "Pravova dopomoga", can characterize it as a reliable partner and based on personal experience is ready to recommend it to interested persons...
G. Zeynep Kucuk, SANOVEL ILAC SAN. ve TIC. A.S.
Helped with the liquidation of a foreign representative office in Ukraine
Partner, Denis Y. Lysenko, Vasil Kisil & Partners
... we would like to express our respect and gratitude for the fruitful cooperation.
... our work on joint projects assured us of your high level of professionalism

General Manager Stashkevych I.Y., LLC "Trading company" Rud"
We would like to indicate that law firm "Pravova Dopomoga" has become a reliable partner for legal services provision and we can recommend it as a team of qualified professionals who are easy and pleasant to deal with
General director Skibinskiy V., Yokogawa Electric Ukraine Ltd.
Yokogawa Electric Ukraine Ltd. recommends Vladimir Gurlov and his team of lawyers as a reliable legal partner and advisor for foreign businesses in Ukraine...
Chief ophthalmologist of Ukraine, Oksana Vitovska, All-Ukrainian alliance of ophthalmologists
We would like to express sincere gratitute to the team of Law firm "Pravova dopomoga" and personally to Volodymyr Gurlov for professionalism and purposefulness in your work.
General director I.Logvinenko , Bravo Airways
Bravo Airways company expresses its gratitude to law firm "Pravova Dopomoga" for high quality and timely provision of legal services.

What we offer
Provided the full information o features of a company which will be sold – period of registration and getting a license, district of registration, financial documentation and other matters which may be interested for a client;
After you provide a bail we reserve a security company for you for a period of time which is necessary to check its license, corporation documents, financial documentation and also its reissuance for new owners;
Help to conduct reissue of a company "turnkey" or do it by ourselves, including notarization of the documents;
Report to the licensing body (the Ministry of Internal Affairs of Ukraine) about changes which were conducted, out them into the licensing register by appointment;
Consult on matters of conducting a security activity and following of the Licensing regulations.
For buying a security firm we need
List of documents
Passport information of new owners and director of a company
Information about new name of a company (if it will be changed)
Information about new address of a firm (if it will be changed)
For buying a firm with the security license it is enough only one person. In this case he will be founder and director of a buying enterprise. Place of registration of owner doesn't have any importance. Of course, there are may be more than one owner. We need all passport information of all owners and director of a company and also their identification numbers.

Company's name can be changed during buying. In this case it is better to put changes into the licensing register which is guided by the Ministry of Internal Affairs of Ukraine on its web site.

Change of a name and its legal address are not necessary during buying a firm with the security license. If a firm leaves an old address then our lawyers will help to organize a process of getting a mail.

At the same time if a name or address of a company is changed then we need to get this information before notarization of the new edition of a company's charter.
Service packages offers
Top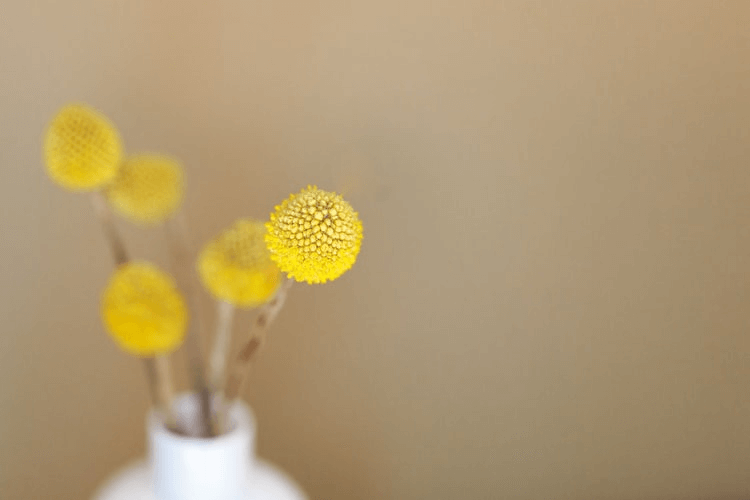 Standard
from 50 000 UAH
Llicense for security activities
No activity
General taxation system, excluding VAT
All notary and registration costs
Preparation of documents for re-registration
Organization of notarization of documents, including purchase and sale of corporate rights
Submission of documents to the registrar, receipt of an up-to-date extract from the UDR
Legal advice before buying a ready-made security company
If you want to understand in more detail the process of re-registering a security company, as well as learn more about the options available to us, please contact our specialists for an introductory legal consultation. Such consultation will give you not only a complete understanding of how we carry out the transfer of the company, but also give answers to the question whether the purchase of a company is the best option for you in general.

During the consultation, the lawyer:


Analyze your situation and your goals;
Will suggest the best way to achieve your goals and whether the existing problem is solved by buying a ready-made company;
Will tell you about the options available and advise the optimal algorithm of actions.

Note: The difference in price between security firms depends on how exactly the license was obtained: for which person it was issued, how the employment relationship was confirmed.
Why us
Adequate cost
At the market security companies are sold for the price which begins from 15 000 UAH. It is baseless price. At the same time the most of propositions have costs which begin from 20 000 UAH to 30 000 UAH. The reasons for this difference in prices we can explain you at the meeting o via phone.
Saving on firm's examination
Companies, which are sold by our firm, are registered for a purpose of resale. You can be absolutely sure in their crystal "purity". These companies are waiting for their buyers and don't conduct any activity, they even don't have a bank account. We search and sale already working companies (used), only in a case of a direct request of a client.
No falsification while getting a license
It is not a secret that the licensing body asks for the required list of documents, including a labor agreement with a licensee, when you get a license. Our company has agreements with qualified specialists who provide their documents for getting the license. You can be sure that these documents are solid as they were examined by the law enforcement bodies a lot of times.
We are ready to help you!
Contact us by mail [email protected] or by filling out the form:
Buy a security firm in Kyiv
If you are located in Kyiv or you can come for examination of the documents of security firm with the license, which is sold, we propose to arrange meeting at our office.

In this case we can provide the full list of documents, answer for all questions about history of a firm, which may be interested for you.

As a rule we propose a few companies which are registered in different time at different districts. Also companies have different names which can't be taken into account while buying.

We ask to admit that we don't provide the list of codes and names of firms, which are sold, without bails. This can be determined by a huge interest form the side of different dishonest mediators, law enforcement bodies and journalists who don't examine a topic clearly and make various conclusions and actions. We don't want you to buy companies which were objects of investigations, TV programs, were put for sale on other web sites etc.

Also you may be interested in:

Cost of registration a security company "turnkey"

Getting a security license

Requirements for a person who leads security activities

Requiments for personnel of a security firm

Answers to frequently asked questions
There is new notarization of a charter while buying. That's why it is possible not only to change name or address of a security firm but also types of activity, sizes of corporation fund etc.
A client puts bail in a size of 10% of firm's price, we reserve a necessary firm for you for a period of its examination. When we got all necessary information via e-mail or in other comfortable for you way, we are ready to arrange meeting at a notary office within one day. During this meeting we make final settlements and it doesn't depend who is responsible for reissue – we or a Client. If we deal with this matter then a Client sees these changes in the Unified State Register in 2-3 days. Our lawyers can put changes into the Licensing register by appointment.
Buy a security firm
It is enough simple procedure to buy a security firm with the license at the market: a lot of companies propose this service.
So why is our proposition better? Why do you have to take into account our firm when you type in a search "buy a security firm"?


First of all, this is price for our firm. We propose different options of companies with various specialists, date of registration, a district, a system of taxation with or without VAT. Of course, we are ready for bargaining in spite of this market price.
Secondly, all companies with the security licenses, which were put for sale, are registered by our specialists, we can provide the whole list of documents which was submitted for getting the license. Why it is so important? You don't have to care about question – how to examine the security license.

There was a problem when legal companies submitted unreal information or documents for getting the license. According to the Law of Ukraine "On licensing of types of economic activity" and to the Licensing regulations of its conducting it is the reason for license's revocation. Certainly, you don't want to buy a security company with this kind of problem. Buying a security firm with the license you want to be sure that a license won't be revoked while the nearest examination.

The only guarantee is examination with the list of documents which was submitted for getting the license. For example, buying firm with the security license, you have to take into account a specialist that leads security activities (the one who is responsible for personnel at an enterprise). This can be a director of company or his assistant who is complied with the licensing requirements – education, experience.

You should also pay attention to personnel in the licenses which were got after the 1st of January 2015. These people must have certificate about qualification and security's diploma. Number of securities must be not less than 2 persons at the moment of getting the license. If there is no this number then the license isn't issued. You can find more detail information about this in the article of our lawyer.

There is one more significant matter which plays a big role for license's validity since the beginning of 2017. It is not enough just to check information about the license on the licensing body's web site. You also have to check whether an official license fee was paid correctly. It is the reason for license's revocation.

Buying firm with the security license you don't have to spend additional money for checking its activity because we don't conduct any activity, submit all reports in time. Exes for audit will be minimal.

The price for a company begins from 20 000 UAH to 30 000 UAH. It depends on a matter how many firms had this specialist. "Reality" of this person also has become one of the most important matters. At the beginning of 2017 there was investigation of a criminal case and it was determined that a lot of security companies had the licenses with unreal specialists. In order to it, our company pays attention to the procedure of getting the license. We also support our clients if there are occurred some doubts.

Buy a security firm in Ukraine
If you are from other city, except Kyiv, - Odess, Lviv, Charkiv, Dnipro, our communication can be built via e-mails or phone.

If our buyers are not situated in Kyiv or can't come here, cooperation is built in this way. All grounded matters which may be interested for a client (district, taxation system, day of registration and getting the license) are explained in written or oral form. After we agree on all features and prices client puts a bail in a size of 10 per cents of the whole price of company. And our firm sends all appropriate documents with company's name and identification number. After you make a decision, which company will be bought, we can send via e-mail other documents related to a firm – a copy of license, confirmation of payment etc.

If there are matters which weren't discussed then we turn back a bail or provide you with another company. But there weren't these situations in our practice and we consider this information very carefully. We check it before sending to a client.

Reissue of a company isn't always included into the price of a security firm but if we discuss it then our lawyers will conduct it in a few days. Services of a notary office which are related to reissue will be paid by a client.

If you want to get your business up and running more quickly and buy a security firm, give us a call!