Real Estate Legal Services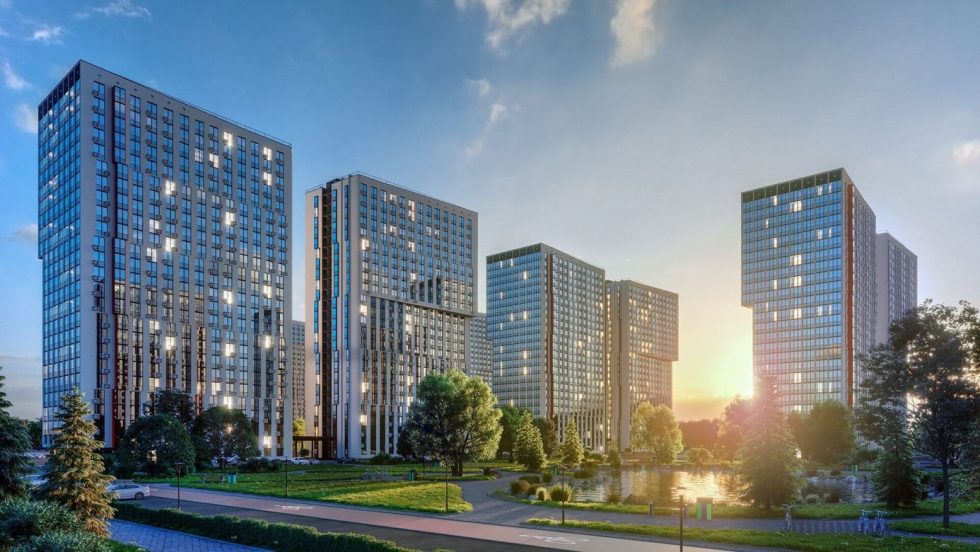 The real estate practice has long existed in parallel with the practice of land law. At the moment, it is closely related to the legal services in th field of construction.

Real estate construction has always been considered a prestigious area of activity. Moreover, Kyiv and Kyiv region are among the most developed regions of our country.
What we do
Real Estate Legal Services:
Legal support of real estate transactions.
Before signing a real estate purchase agreement, allClients want to make sure that they sign a safe agreement that doesn't contain any provisions, which may further infringe their rights.


To do this, it is necessary to have an experienced partner who will be able to advise you on all the nuances of the registration of ownership rights to real estate.


Our law firm offers legal services for registration of ownership rights to real estate, assistance in preparing documents required for registration of ownership rights to real estate and legal advice on any related issues.
Investment management.
Real estate investing is one of the most frequent inquiries in our company.


If you want to make safe investments with high returns, it is necessary to conduct a preliminary analysis of the property. The lawyers of our company can help you with this.


A special attention should be paid to investment schemes and real estate investment agreements. Legal services in the field of real estate and construction include analysis of investment agreements, consultations on risk minimization and solution of any legal issues related to real estate.
Registration of the right to use real estate.
After the purchase of a piece of real estate, it is necessary to register your right of ownership or use to the property. A this stage, our lawyers can provide you with a comprehensive support of the registration and save you from communicating with the state authorities.
But if you face difficulties at any other stage, it is also not a problem for us. We have extensive experience and exact knowledge of the entire procedure. There are no difficult questions to which we have no easy or certain answers.
Real estate development.
Legal support of real estate development takes a separate place in the work of our company. It is usually a time-consuming and complicated process, which requires a number of permits for:


Commencement of construction;
Direct process of real estate construction;
Commissioning of the real estate object.
In order to ensure that your construction business does not stand stagnant, and the construction object was duly commissioned, it is necessary to get all the permits in the shortest possible time, using minimum time spent of our Client.
Legalization of unauthorized construction and alterations.
Construction may sometimes start before all the necessary documents are obtained. Such real estate is called unauthorized construction. Unfortunately, this happens quite often, because it is not that easy to get all the necessary documents from the state authorities.


In this case, you still need to legalize the construction object. For this purpose, there is a special procedure for legalization of unauthorized construction.


Sometimes the object that has already been constructed does not meet the desired result. In this case, it is necessary to re-design the property. Accordingly, as in case of any real estate disputes, you need to obtain special permits and find experienced lawyers.
Legal advice on real estate issues.
We are always ready to help you with any issue related to the real estate market of Ukraine. You can contact our specialist about the price of a real estate legal services or find relevant information on our website.


Working with us, you will get:


Reliability. If we have agreed to provide you with legal support and assistance in registering your property, the work will be done. Thanks to the in-depth legal expertise of our real estate lawyers, we provide services without delays and identify the risks beforehand.
Efficiency. Our lawyers provide services not only in the field of real estate, but also in other various areas of law. This helps us to see things from various sides of a problem and sometimes find an unexpected, but more efficient and effective way of addressing the issue.
Simplicity. The sphere of real estate and construction is too complex to artificially add hype or complexity to it. When advising our Clients on real estate issues, our key task is to clarify the situation so that they get a simple and obvious solution.
Availability. We're always in touch. We can provide you with real estate legal advice by phone, at our office or in any other convenient way for you. We will always keep you informed of all the news and work done.

If you want your real estate transaction goes off without a hitch, call us!


Related publications
Appreciation letters of our Clients
All appreciation letters