Replacement of company's CEO (director)
Replacement of company's CEO (director)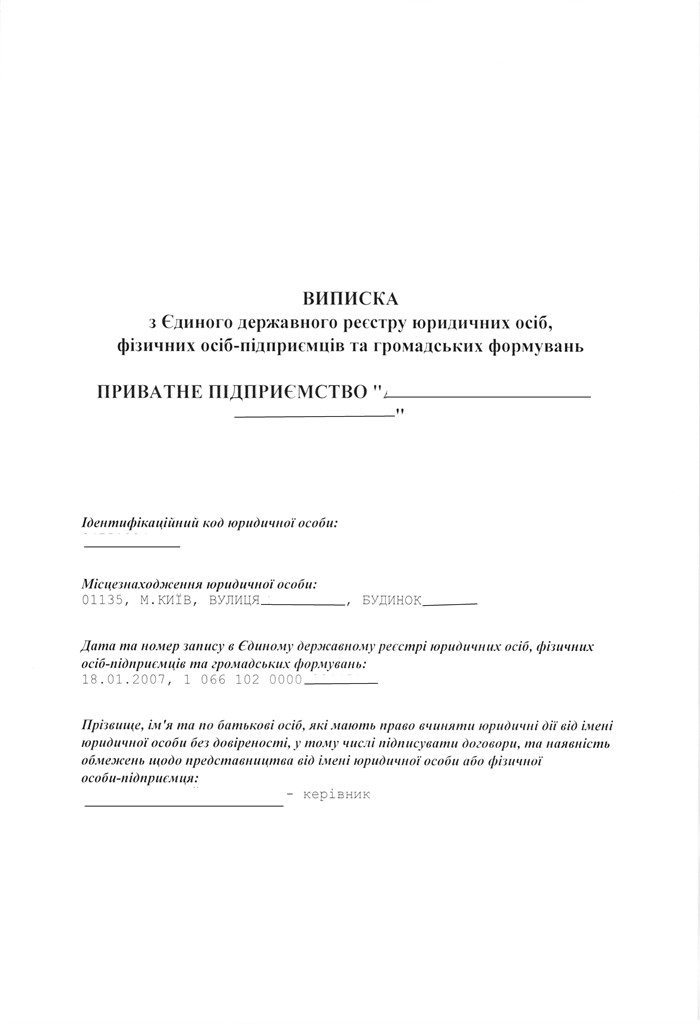 What we do
advise our clients on the procedure of registration of changes and on the results of these changes;
implement the changes into the EDRPOU (National Register of Companies and Sole Proprietorships);
get a confirmation of the changes implementation in form of a certified copy with description and transfer them to the client;
in case if the client wants to replace the CEO in their company, we can not only perform registration actions, but also present a person to take that position.
Changing the head of the charity fund has a number of features, which you can find by
clicking on the link
.
OUR FEES
Service cost does not include the official payment in the budget and notary services.
The term begins after getting power of attorney and the notarized record of the general meeting of members from the client for our staff.
Through the years of practice we have organized cooperation with notaries to avoid addressing them for correcting mistakes made in the process of replacing CEO.
Successfully rendered services
WHY CHOOSE US
TIME SAVING

With our assistance you will not need to deal with details of the procedure. All you have to do is sign the papers prepared by us.

OUR COMPANY POSSESSES HUGE EXPERIENCE IN REPLACEMENT OF CEO

We have huge experience in replacement of CEOs, who are either Ukrainian citizens or foreigners that have already obtained Ukrainian employment permit and permanent resident status.

GUARANTEE OF RESULT

In accordance with standard procedure, we submit papers to the state registrar on the day following the notarized record of the general meeting of members. On the day after the submission, information about replacement of CEO appears in database of the EDRPOU. Should something unexpected happen (such as illegal actions of the registrar), we take the situation under our own control and finish the job by ourselves.

WHEN NECESSARY, WE PRESENT A PERSON FOR THE POSITION OF CEO

If CEO needs to be replaced but there is yet no suitable candidate, our lawyers can present you such.
ANY QUESTIONS LEFT?
Our lawyers will advise you!
Ask a lawyer
DOCUMENTS FOR REGISTRATION OF CEO REPLACEMENT
Our specialists do not require any additional papers for replacement of an entity's CEO, as we take necessary remaining information from public sources.
Working with us is really easy!
REFERENCES FROM OUR CLIENTS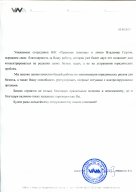 Director V. Kovernyk, LLC "Company "VNA"
We highly appreciate quality of your work in regard to minimization of legal risks for our business as well as your ability to deal with controversial situations arising from interaction with controlling authorities...
More information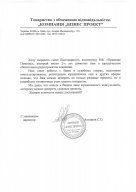 Director S. Astashev, LLC "Company "Biznes proekt"
Our experience of work with you in the field of litigation, tax consultations, registration of legal entities and others showed that you can be entrusted not only with ordinary projects but also with those that require creativeness in protection of interests...
More information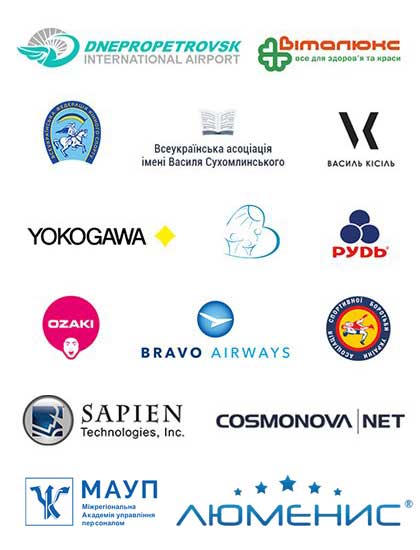 Important to know
COST AND TERM OF COMPANY'S CEO REPLACEMENT
Cost of the service is 200 USD.

Service is provided only after full prepayment.

The term of service provision is 2-3 business days.


REQUIRED DOCUMENTS AND INFORMATION FOR CEO REPLACEMENT
Copy of extract or legal entity state registration certificate;
Сopy of new head's passport and ITIN.
Registartion of company's CEO replacement
According to current legislation any changes made to charter data of a legal entity enter into force only since the day of their state registration.
SWIFT OBTAINMENT
AND BEST QUALITY PROVEN BY YEARS OF PRACTICE!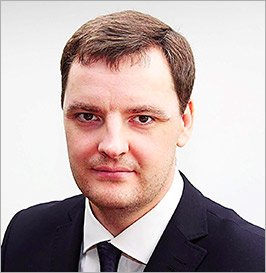 Volodymyr Gurlov, Managing partner
RELEVANT INFORMATION
TYPICAL PROCEDURE OF SERVICE PROVISION RELATED TO CEO REPLACEMENT
Upon notification about willingness to order company head replacement registration a legal expert of law firm "Pravova Dopomoga" together with a Client agrees on terms of prepayment, how and when the required documents and information are to be provided for preparation of documents drafts and changes registration.

Prepared documents are sent to a Client for its approving.

After it we agree the time of meeting at a notary office for certification a protocol which has a clause on CEO's replacement. During meeting we sign other documents which mustn't be certificated by a notary according to the law. For example, a power of attorney for our lawyers.

After all the documents are prepared and signed by Client our lawyers support registration of company head replacement with state bodies.

After it you receive:
description with a code which provide you with downloading an digital form of extract of legal entity state registration certificate;

a protocol which has a clause on CEO's replacement.
If Client wants we can provide him with a notary certification of new CEO's signature for re-issue a bank account.

To receve any additional information and order "Company head (director) replacement" contact our legal experts.