Obtainment of official invitation to Ukraine for foreigners
Cost of services
from 400 USD
Price for getting an invitation letter
from 600 USD
Invitation from a legal entity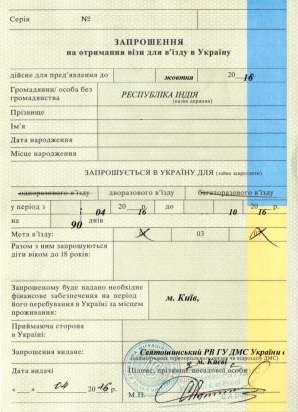 Reviews of our Clients
L. Chervonyuk, LLC "Vitalux"
Vitalux company highly appreciates results of cooperation with Law firm "Pravova dopomoga", can characterize it as a reliable partner and based on personal experience is ready to recommend it to interested persons...
G. Zeynep Kucuk, SANOVEL ILAC SAN. ve TIC. A.S.
Helped with the liquidation of a foreign representative office in Ukraine
President Tedeev E.S., Ukrainian wrestling association
Ukrainian wrestling association would like to express its sincere appreciation to the team of Law firm "Pravova Dopomoga" for mutually beneficial cooperation
General director I.Logvinenko , Bravo Airways
Bravo Airways company expresses its gratitude to law firm "Pravova Dopomoga" for high quality and timely provision of legal services.

General Manager Stashkevych I.Y., LLC "Trading company" Rud"
We would like to indicate that law firm "Pravova Dopomoga" has become a reliable partner for legal services provision and we can recommend it as a team of qualified professionals who are easy and pleasant to deal with
Partner, Denis Y. Lysenko, Vasil Kisil & Partners
... we would like to express our respect and gratitude for the fruitful cooperation.
... our work on joint projects assured us of your high level of professionalism

Chief ophthalmologist of Ukraine, Oksana Vitovska, All-Ukrainian alliance of ophthalmologists
We would like to express sincere gratitute to the team of Law firm "Pravova dopomoga" and personally to Volodymyr Gurlov for professionalism and purposefulness in your work.
General director Skibinskiy V., Yokogawa Electric Ukraine Ltd.
Yokogawa Electric Ukraine Ltd. recommends Vladimir Gurlov and his team of lawyers as a reliable legal partner and advisor for foreign businesses in Ukraine...
What we offer
we provide a legal entity that will provide a

business invitation to Ukraine for

foreign citizen (

issue invitation letter

);
we draw up a private

invitation to visit Ukraine,

signed by the head and with the stamp of the inviting enterprise;
we check the documents of a foreign citizen for compliance with the rules for issuing visas;
if necessary, we sign up the Client online for a visa interview,
help prepare for the interview itself;
we advise on additional documents required for a successful visa;
We send the invitation by courier delivery within Ukraine.
For an additional fee, our company can:
organize the international sending of

invitation letters to Ukraine (and later visa)

by courier delivery;
get an insurance required for a visa;
arrange a hotel reservation or other accommodation.
The term for issuing an invitation is
1 business day
.
Required documents
List of documents
Information about the duration of stay in Ukraine
Copy of a foreigner's passport
Information about the future residence address of a foreigner
How to get an
invitation letter for visa

from Ukraine online In order to issue an invitation for a foreigner from a citizen of another state, you only need a document that certifies his identity (passport). You can provide a copy of this document by email or in any other way convenient for you.

As for the further processing of short-term visa type C, in addition to the passport, you must also provide:


A filled-out and signed visa application form;
A health insurance policy for the amount of more than 30 thousand euros;
Documents confirming the sufficient financial support of a foreigner;
Documents confirming the payment of the consular fee.
Service packages offers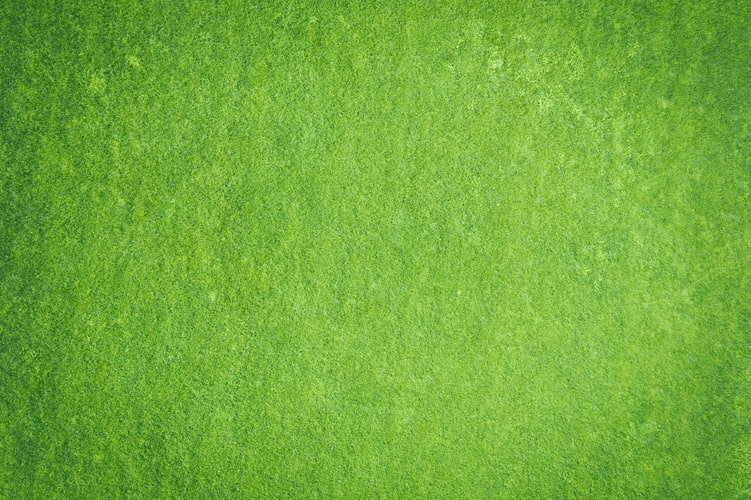 Minimum
from 400 USD
Data analysis (passport validity, visa / visa-free country of citizenship, is it on the list of high risk countries)
Preparation of an invitation from a legal entity/individual
Drawing up documents to confirm financial support
Registering an electronic account and filling out the visa application form on the web page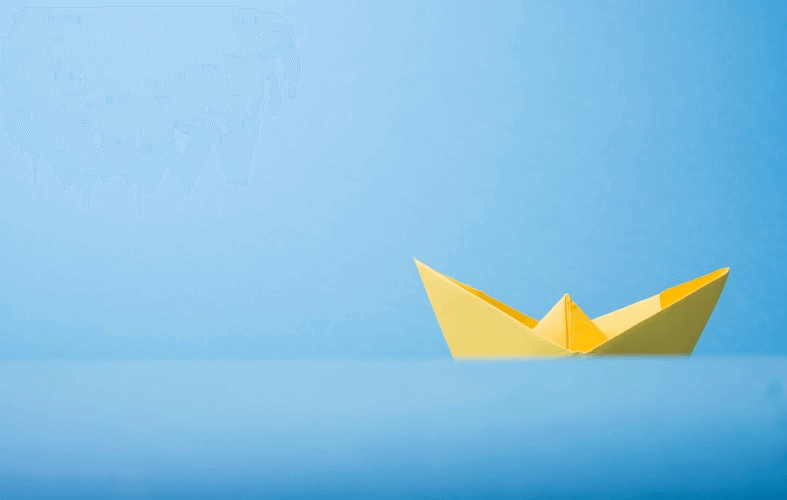 Standard
from 600 USD
Consulting on the grounds of stay and the procedure for the entry of a foreigner into Ukraine
Selection of the best option for arrival, stay and further legalization
Data analysis (passport validity period, visa / visa-free country of citizenship, whether it is included in the list of high-risk countries)
Preparation of translation of passport, photo card and other documents (if necessary) in accordance with established requirements
Preparation of an invitation from a legal entity/individual
Drawing up documents to confirm financial support
Registering an electronic account and filling out the visa application form on the web page
Preparation for the interview with the consul (if necessary)
* we also help with insurance, its cost is paid separately by the client
Introductory legal consultation on invitation to Ukraine
If you want to understand how an invitation to Ukraine will be drawn up, or to find out additional questions from a lawyer, please contact us for an introductory consultation with a migration lawyer. Such consultation will give a lawyer the opportunity to analyze your ultimate goal and find the best solution specifically for its solution. For example, if your goal is to continue living in Ukraine, to obtain a residence permit here, then a lawyer will find a way out without receiving an invitation, immediately offering you a convenient scheme for obtaining a "turnkey" residence permit.

Such consultation will allow you to:


Get answers to your questions;
Understand the procedure for obtaining an invitation to Ukraine and whether such a solution suits you;
Get advice from a lawyer on the optimal algorithm for solving your problem.
The cost of introductory consultation of a lawyer starts from 2500 UAH. This amount is included in the price of the main service for issuing an invitation to a foreigner in Ukraine.

If you have difficult questions or many of them, and if you want to get a step-by-step algorithm of actions, we recommend ordering a Road Map. In its preparation a lawyer will take into account the nuances of your situation and provide detailed instructions for action. If you decide to order the service of issuing an invitation to a foreigner in Ukraine, its price will include the cost of the Road Map.

For citizens of certain countries, the visa payment may differ depending on the international agreements of Ukraine or the principle of reciprocity in international law (if a foreign state has established a high official payment - Ukraine has the right to establish a similar one).


The cost of issuing an

Ukraine business visa invitation letter

for a foreigner to Ukraine does not include the standard visa fee of $ 100 or more. Each consulate has its own visa fee, which we recommend to find out directly when obtaining a visa.

There is a double tariff for expedited visa processing. Additional costs, such as insurance or sending documents, depend on the age of the foreign citizen, country of citizenship, and other nuances.
Why us
Big experience of registration of invitations
We have been issuing invitations from a legal entity since 2015 and we know most of the possible scenarios.
Fast result
No need to register your own legal entity in order to issue an invitation. We have a ready-made legal entity that can issue an invitation for a foreigner in one working day, if all the necessary documents are available. And even if individual documents are missing - our company can help with their receipt for an additional fee.
We are ready to help you!
Contact us by mail [email protected] or by filling out the form:
The validity term of visa which is based on invitation
At the moment, There are such types of visas:
long-term visa (type D);
short-term (type C);
transit visa (type B).

Having an invitation for Ukraine from a legal entity or natural person, a foreigner has the right to apply for a short-term type C visa. During its validity, a person can leave and enter the territory of Ukraine several times or just one time (depending on whether it is a single-entry visa or a multi-entry one).
It should also be remembered that the validity of a visa should in no case exceed the validity of a foreigner's passport. The validity of the passport must be more than three months from the planned date of departure.

Answers to frequently asked questions
No, you do not. From April 16, 2017, it is no longer necessary to confirm the invitation with the SMS. This procedure was eliminated.
There is a special formula provided for by the "Procedure for confirming sufficient financial support for foreigners and stateless persons to enter Ukraine .." by which our lawyers can calculate the amount of funds that you need to take with you. In addition, sufficient financial support can be confirmed not only with money, but also with other types of financial support (for example, hotel reservation).
The procedure of the invitation to Ukraine obtainment
Upon reaching the final agreements on cost and term of provision of services for registering a foreigner in Ukraine, a Client signs a legal services agreement with the firm and pays the full cost of services.

The next step consists of provision of the documents required for executing an invitation. You can send documents in different ways – via mail, via Internet, via fax etc.

Upon checking the documents of the foreigner and taking all the necessary actions regarding the issuance of the invitation to Ukraine, we hand over the invitation to the Client in original, within the prescribed time.

Our experts will provide you with legal advice on the matters of obtainment of invitation to enter Ukraine for a foreigner, will prepare all the required documents and hand it over on schedule.

We will support the provision of an official invitation to Ukraine. For more details on the terms of cooperation, get in touch with our specialists.

We also are ready to provide You with the answers to all of Your questions during the consultation, for example:


How much is Ukraine visa fee?

What are the

Ukrainian visa requirements?

How to get Ukraine visa fast?




How to visit Ukraine safe and when will You need to come to state bodies in person?



How we form an
official invitation letter

to Ukraine for the foreigner You don't have to call on the State Migration Service for getting an invitation for foreigners as it had been previously. According to the Decree of the Cabinets of Ministers of Ukraine № 118 "On approving Rules of forming visas for coming into Ukraine and transit across its territory" a power of issuance invitations didn't belong to this state body anymore.

From now on, a business invitation is issued on behalf of a legal entity, if the following rules are fulfilled:


such person must be registered in Ukraine in the prescribed manner;
an invitation is issued on the official letterhead of a legal entity;
the document must have the stamp of the legal entity and the signature of the head;
the invitation must state the duty of the person, according to which the financial costs associated with the stay of a foreigner in Ukraine and travel outside the state are confirmed.

It should be emphasized that the last paragraph is one of the most necessary elements of the invitation.

To draw up an invitation from an individual, you need to contact a notary. An individual must necessarily have a passport with him, because the details of this document are not only indicated in the invitation, but also a copy of it is attached to the finished document.

Also, one should not forget about the existence of such a clause as an obligation to assume all possible costs associated with a foreigner's stay in Ukraine and traveling outside the state, when a natural person is inviting foreigners to Ukraine from an individual.

When issuing an invitation from a legal entity and a natural person, the following information must be indicated in the document itself, namely:


A number of this legal entity in the Unified State Register (USR);
information about the natural person inviting to Ukraine;
Last name, name, patronymic of a foreigner;
date and place of birth of a foreigner;
Passport series and number of a foreigner;
place of registration of a foreigner;
purpose of arrival in Ukraine;
period of stay in Ukraine;
number of planned visits;
the place where the foreigner will live during a visit to Ukraine.

The availability of such a large list is explained by the fact that it is on the basis of this document that a foreigner will receive a visa at Ukrainian consular offices. Accordingly, the consulate will conduct a detailed verification of the invitation to make sure that the foreigner really is able to stay in Ukraine legally and fully.

We can show You the sample

of invitation letter to Ukraine, if You wish.



If you want to receive an invitation to Ukraine promptly and simply - give us a call!