Taxation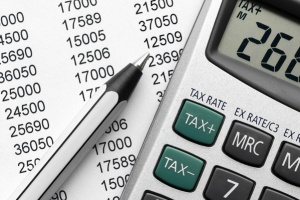 The lawyers of our company approach to the solution of your problem with knowledge and practical skills not only in the field of taxation, but also in economic, civil, corporate and labor law.

As a result of cooperation with our law firm, you get professional tax planning and optimization of business taxation. We also provide legal support and assistance in tax dispute resolution.

We can help you find the correct and commercially efficient solutions for your business activities and various transactions in both domestic and international markets.
What we do
Advice on all kinds of taxes and fees;
Develop tax planning for corporate rights and real estate transactions;
Provide legal audit of tax issues;
Represent interests before the state authorities of all levels, as well as in courts of all instances in disputes with fiscal authorities;
Provide legal assistance during tax audits;
Advice on the place of registration (territory and jurisdiction), business structure;
Provide legal assistance during the registration with the state tax authorities;
Consult on the application of international agreements for the avoidance of double taxation, repatriation of income, international financing and refinancing;
Tax consulting in Kyiv and other regions of Ukraine
Our company's tax lawyer always monitors even the slightest changes in tax legislation. On the one hand, tax law in Ukraine can be often amended, and on the other hand, it will directly affect the functioning of any enterprise.

The problem is that economic agents may not even know about the changes that have occurred and may not suspect that tax rate or any other conditions have changed. However, state tax authorities charge fines in any case.

We will provide you with all the necessary information so that you can safely continue your business without unnecessary stress and extra expenses.

When working with us, you can always bank on:
Reliability.
Target-oriented, rather than task-oriented approach.
Deep legal expertise of our lawyers.
Tax liability minimization.
Accessibility.
Our practice in support of tax disputes
Detailed schemes of tax optimization and implementation of thoroughly planned measures in the field of taxation can significantly increase the profitability of your business, as well as reduce the time spent on reluctant communication with the tax authorities.

More than ten years of our lawyers' experience allows you to easily solve complex problems associated with taxation.

The tax lawyer of our company:
Provides legal advice, including legal support of your firm in this area;
Provides assistance in resolving tax disputes;
Provides all the necessary information to better understand the situation;
Calculates all the potential risks.
If you need consultation on the tax law of Ukraine, don't hesitate to call us!
Related publications
Our experience
Our team
Ask a question
Appreciation letters of our Clients
All appreciation letters