Taxation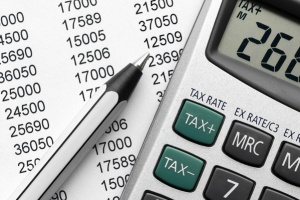 Professional tax planning, tax optimization and tax litigation plays the fundamental role in business success.

In order to achieve the highest efficiency, our tax practice is closely tied with the commercial, civil, corporate and labor law.

The described features of our tax practice allow us to provide Clients with practical and commercially effective solutions in various aspects of their corporate activities and transactions in Ukrainian jurisdiction and international markets.
What we do
Consulting on all types of taxes and fees;
Tax planning of transactions with corporate rights and real estate;
Representation in Ukrainian state authorities of all levels and in the administrative courts in disputes with the fiscal authorities;
Legal assistance during tax audits;
Consultation on the choice of place of registration (the territory and jurisdiction), organizational and legal forms;
Legal support during the registration in the State Tax Service of Ukraine;
Consulting on the application of international agreements on avoidance of double taxation, on the matters of income repatriation, international financing and refinancing;
Additional information about the taxation practice
Implementation of thoroughly planed measures in the field of taxation may not only reduce the time spent on dealing with the fiscal authorities, but also significantly increase the profitability in general.

During permanent reformation of Ukrainian tax law it is extremely important not only to have an experience, but also to keep closely monitoring of changes in taxation and provide the most effective recommendations that are actually applicable today. That's why more and more Clients have been drawn to us recently by the matters of tax practice.

We provide tax services in Ukraine, both within the practice as well as during complex projects in other practices.

The experience and innovative approaches we've accumulated allow our firm to solve the most difficult and complex issues related to taxation in Ukrainian jurisdiction.
Related publications
Our experience
Our team
Ask a question
Appreciation letters of our Clients
All appreciation letters