Taxation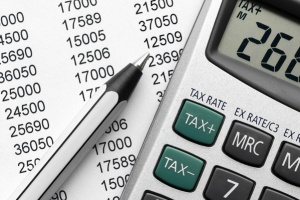 Professional tax planning, tax optimization, tax lawyer consultation and tax litigation plays the fundamental role in business success.

In order to achieve the highest efficiency, our tax practice is closely tied with the commercial, civil, corporate and labor law.

The described features of our tax consulting services for small business and companies allow us to provide Clients with practical and commercially effective solutions in various aspects of their corporate activities and transactions in Ukrainian jurisdiction and international markets.
What we do
Consulting on all types of taxes and fees;
Tax planning of transactions with corporate rights and real estate;
Representation in Ukrainian state authorities of all levels and in the administrative courts in disputes with the fiscal authorities;
Legal assistance during tax audits;
Consultation on the choice of place of registration (the territory and jurisdiction), organizational and legal forms;
Legal support during the registration in the State Tax Service of Ukraine;
Consulting on the application of international agreements on avoidance of double taxation, on the matters of income repatriation, international financing and refinancing;
Tax consulting: legal support of tax disputes by a lawyer in Kiev and other regions of Ukraine
A tax lawyer should keep his hand on the pulse of our legislation. After all, this is an area that, on the one hand, is subject to frequent changes, and on the other hand, has a critical impact on the functioning of any enterprise.
Unfortunately, the tax system in our country is structured in such a way that the parties to the relationship may not even know about the changes that have occurred and may not suspect that the rate, tax rate or any conditions have changed for them. At the same time, government tax bodies charge fines in any case.
The specialists of our firm are ready to provide you with all the necessary information to enable you to continue your activity calmly and safely.
You can ask for the cost of tax lawyer services on
accounting, consulting firms and tax optimization from our contact center.
We make the decision of any legal questions simple, safe and effective.
Contacting us, you can always count on:
Reliability. If we take on a task, it will be solved.
Target-oriented, not task-oriented. We always have a detailed understanding of the situation as a whole in order to identify the true need of the Client and reach for his main goal together.
Deep legal expertise. The experience of our employees is supported by knowledge in various areas of law, which helps us to approach any issue in a comprehensive manner.
Minimization of risks.
Accessibility. We are always close by and always in touch.
Additional information about the taxation practice
Implementation of thoroughly planed measures in the field of taxation may not only reduce the time spent on dealing with the fiscal authorities, but also significantly increase the profitability in general.

During permanent reformation of Ukrainian tax law it is extremely important not only to have an experience, but also to keep closely monitoring of changes in taxation and provide the most effective recommendations that are actually applicable today. That's why more and more Clients have been drawn to us recently by the matters of tax practice.

We provide tax consulting business plan development and tax lawyer advice in Ukraine, both within the practice as well as during complex projects in other practices.

The experience and innovative approaches we've accumulated allow our firm to solve the most difficult and complex issues related to taxation in Ukrainian jurisdiction.

Tax attorney at our firm:
Provides legal consultations that includes services on support of firm in the given sphere;
resolves disputes;
provides all the necessary information for a better understanding of the situation;
Calculates the risks for the future.
If you need advice on tax law of Ukraine - call us!
Related publications
Our experience
Our team
Ask a question
Appreciation letters of our Clients
All appreciation letters