Successfully received private bodyguard license in Ukraine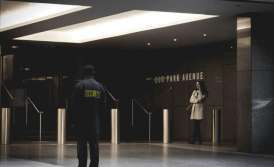 In February 2016, a sole trader turned to our company with a request to obtain a private security guard license for him.
In accordance with the current licensing conditions, a license for security activities can be obtained not only by an enterprise but also by a natural person who, in the manner prescribed by law, has got himself/herself registered as a sole trader. However, in practice, the share of licenses issued to natural persons is significantly inferior to the share of private security companies.
First of all, we asked the Client what his desire to make a security guard license was related to, what the estimated scope of security services was, whether he planned to hire employees.
Obtaining a security license for a natural person follows the same procedure as obtaining a license for a security company, however, working in the security sector on the basis of a sole trader is much more difficult.
First of all, the hiring of employees for a sole trader is associated with the registration of labor relations with the State Fiscal Service, which is not very convenient under the conditions of high labor turnover.
Secondly, there are restrictions on the number of employees that may be on the staff of a sole trader.
Also, regulatory documents set a limit, the excess of which leads to the loss by a sole trader of the status of a single tax payer.
We must not forget that the owners and managers of the security company are not answerable for the debts of the company with their personal property, including the payment of taxes, which cannot be said of the private security guard.
During the conversation, it became clear that the Client was not going to engage in activities related to the protection of industrial facilities, premises but was going to focus on providing bodyguard services.
In this case, the license for the security guard is quite suitable and its receipt will allow the Client to minimize accounting efforts, optimize tax costs, as for a sole trader everything is much simpler than for an enterprise. The license for security activities gives the right, among other things, to provide the services of the physical protection of individuals. However, the license does not give the right to bear arms; to obtain such a right, it is necessary to obtain separate permits.
Obtaining a security license for a sole trader did not cause difficulties for the specialists of our company, as it is part of the daily legal work.
We are ready to help you!
Contact us by mail [email protected] or by filling out the form: