Sole proprietorship for Polish citizens in Ukraine in 2023: new rules of stay
Cost of services:
starts at 800 USD
TRP on the basis of work in Ukraine
from 600 USD
Residence permit extension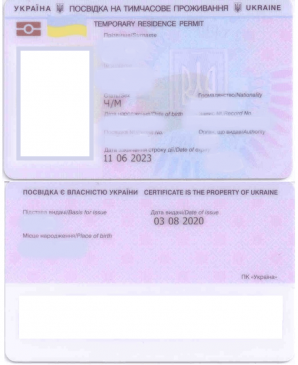 Reviews of our Clients
Daniel Holmes, Citizen of USA
Based on our positive experience of cooperation with Volodymyr Gurlov and his team we can recommend them as a reliable legal advisor on the matters of Ukrainian law...
Recently, Ukraine and Poland have shown an extension and mutually advantageous development of their relations. The neighboring country has welcomed many Ukrainians who were forced to leave their homeland due to the war, and it has implemented several social programs.
That is precisely why Ukraine has introduced a "mirror" law, which grants privileged rights to Polish citizens during the period of war. So, what can Polish individuals, planning to have a long stay or conduct business in Ukraine, expect from the introduction of these new changes in Ukrainian legislation?
What new opportunities have been made available to Polish citizens in Ukraine?
One of the crucial steps towards enhancing the status of Polish citizens was the enactment of the "Law on Establishing Additional Legal and Social Guarantees for Polish Citizens." This legislative advancement provides fresh opportunities and protections for Polish nationals residing in Ukrainian territory.
An important aspect of this law is the streamlined entry and legal stay procedures in Ukraine for Polish citizens and their family members (spouses and children). Importantly, these rights are extended to family members regardless of their citizenship, allowing them to legally stay in Ukraine for up to 18 months.
Moreover, if you are a citizen of the Republic of Poland, you now have the following privileges:
The ability to work without requiring special permits.
The option to register as a taxpayer and obtain an identification code.
The underage family members can also obtain an identification code. This is done through a relevant application submitted by parents or legal representatives/guardians on behalf of the minors.
These changes in legislation enable Polish citizens to register as Individual Entrepreneurs in Ukraine without the need for work permits, residency permits, or registration. These privileges provide more opportunities for Polish citizens and, notably, encourage the establishment and growth of their businesses in the Ukrainian job market without unnecessary restrictions.
You may also like: How to Open a Turnkey Overseas Business in Ukraine
How can Polish citizens quickly and conveniently register as Individual Entrepreneurs in Ukraine through a simplified procedure?
If you are a Polish citizen and aspire to establish your own business in Ukraine, our team of experts can manage the entire process of registering you as an Individual Entrepreneur. The process of opening a sole proprietorship in Ukraine includes the following steps:
Discussing all the details and specific aspects of the service to be provided.
Assisting with the appropriate Economic Activities Codes that align with your types of activities.
Preparing all the necessary documents, and ensuring proper translations into Ukrainian.
Submitting documents and handling the registration process with a notary.
As a client, you will only need to provide a notarized power of attorney and sign a cooperation agreement. It is crucial to determine the specific types of activities that you plan to engage in, as well as identify the locations where your business will operate.
Additionally, we can assist you in obtaining an electronic digital signature and creating a company seal, addressing all the essential details, and organizing the entire process. If necessary, we can also facilitate the opening of bank accounts.
Documents required for registering an Individual Entrepreneurship for Polish citizens in Ukraine
Polish citizens intending to register as Individual Entrepreneurs in Ukraine need to obtain an identification number in Ukraine. Our specialists can handle the entire process, acting on the client's behalf with the appropriate power of attorney.
The documents that the client needs to prepare for the registration application are as follows:
Completed application form (in the prescribed format).
Passport document (Polish citizen's passport).
Taxpayer registration card, also known as the tax identification number (TIN.
Advantages of opening an Individual Entrepreneurship for Polish citizens in Ukraine
Registering as an Individual Entrepreneur in Ukraine for citizens of the Republic of Poland comes with several advantages:
Market Expansion: Registering as an Individual Entrepreneur in Ukraine allows Polish citizens to gain access to a new market and attract Ukrainian customers. This facilitates business expansion and potential profit growth.
Investment Benefits: Ukraine offers various investment incentives and supports to foreign entrepreneurs, including tax reductions, favorable business conditions, and access to infrastructure.
Low Business Maintenance Costs (Low Tax Burden): Running a business in Ukraine can be notably more cost-effective compared to other European countries. Factors such as lower employee wages, affordable rental prices for premises, and accessible raw materials contribute to this advantage.
Please note! Ukraine and Poland continue to strengthen economic and social ties, which may lead to even more advantages in the future. Therefore, interested individuals should consider establishing their business in Ukraine at present.
Feel free to reach out to us! Our legal experts provide detailed consultations on selecting the appropriate tax system in Ukraine, assisting with business structuring, and finding the optimal solution for your specific situation.
This information may also be helpful to you:
How to plan and develop a business model in the Ukrainian market
We are ready to help you!
Contact us by mail [email protected] or by filling out the form: