Foreign investments and business incubators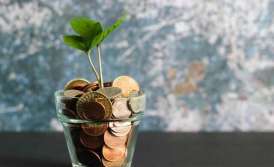 Global development of innovation technologies, information exchange, integration of databases and other information resources result in the fact that investments in domestic startups are made not only by Ukrainian but also foreign legal entities and individual entrepreneurs. Besides that, business incubators carry on the more and more vigorous activity, providing support for the promising startups. And with that, business competition arises among foreign and domestic business incubators for the most innovative projects.
The matters of foreign investments are regulated by the Law of Ukraine "About foreign investment procedure". In fact, a foreign partner may make investments in the same forms as a Ukrainian investor. The only principal difference is that the state registration of foreign investments is required. It is set by the law that this procedure means the registration of the fact of introduction of foreign investment by the authorized government body. Such registration of foreign investment provides governmental guarantees for investors and reduces the risks of capital investments in the Ukrainian economy. One should also remember that the state registration of the property foreign investment provides certain tax advantages.
On the whole, the forms of cooperation of a startup with a foreign investor can be the same as with Ukrainian partners. The selected form specified the type of agreement that is concluded between participants.

However, the search of a potential domestic or foreign investor is not an easy task, especially for persons who never performed the entrepreneurship activities. A considerable part of problems of startups can be solved by business incubators which function in Ukraine.
A business incubator by its nature is an organization or a structure that provides the financial, informational, consulting and other support of startups. The principal advantage of cooperation with a business incubator is that a newcomer entrepreneur minimizes the organizational and management expenses, and also time expenditures, getting a possibility to concentrate on implementation of an innovation idea.
As a rule, business incubators conduct competitions among startups, according to which results the selected projects get the corresponding support. However, there are structures which do not raise any special requirements for startups that are based on innovation ideas. The only rule is the understanding of the mechanism of implementation of a promising idea.

According to results of competition or consideration of application, an agreement is concluded for placing a project in a business incubator. In fact, in accordance with which, certain services are provided for a startup, including:
providing office rooms, and if necessary, production facilities;
consulting services in the matters of creation, functioning, reorganization and liquidation of business entities, and also taxation, accounting, crediting, legal protection and further development of the firm, planning the economic activity, skill improvement and training, and other services provided by officers of a business incubator;
access to information resources and databases;
postal and secretarial services;
assistance in selection of the needed premises after expiration of lease period.
As a rule, in case a business entity complies with terms and conditions of the lease agreement, such services are provided by a business incubator free of charge.

In fact, in exchange for their services, business incubators mostly get a certain share in the authorized capital of the startup, and that condition is essential for getting support.
We are ready to help you!
Contact us by mail [email protected] or by filling out the form: