Legal support for start-up projects in Ukraine
Cost of services
from 35 000 UAH
Legal support of startup projects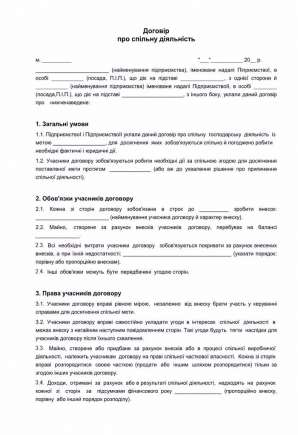 Reviews of our Clients
General director I.Logvinenko , Bravo Airways
Bravo Airways company expresses its gratitude to law firm "Pravova Dopomoga" for high quality and timely provision of legal services.

G. Zeynep Kucuk, SANOVEL ILAC SAN. ve TIC. A.S.
Helped with the liquidation of a foreign representative office in Ukraine
General director Skibinskiy V., Yokogawa Electric Ukraine Ltd.
Yokogawa Electric Ukraine Ltd. recommends Vladimir Gurlov and his team of lawyers as a reliable legal partner and advisor for foreign businesses in Ukraine...
L. Chervonyuk, LLC "Vitalux"
Vitalux company highly appreciates results of cooperation with Law firm "Pravova dopomoga", can characterize it as a reliable partner and based on personal experience is ready to recommend it to interested persons...
General Manager Stashkevych I.Y., LLC "Trading company" Rud"
We would like to indicate that law firm "Pravova Dopomoga" has become a reliable partner for legal services provision and we can recommend it as a team of qualified professionals who are easy and pleasant to deal with
Chief ophthalmologist of Ukraine, Oksana Vitovska, All-Ukrainian alliance of ophthalmologists
We would like to express sincere gratitute to the team of Law firm "Pravova dopomoga" and personally to Volodymyr Gurlov for professionalism and purposefulness in your work.
Partner, Denis Y. Lysenko, Vasil Kisil & Partners
... we would like to express our respect and gratitude for the fruitful cooperation.
... our work on joint projects assured us of your high level of professionalism

President Tedeev E.S., Ukrainian wrestling association
Ukrainian wrestling association would like to express its sincere appreciation to the team of Law firm "Pravova Dopomoga" for mutually beneficial cooperation
What we offer
Analyze any agreements, including investment contracts;

Provide assistance in regulating partnership legal relations between business founders and/or investors;

Provide legal advice on business registration, structuring, tax optimization, labor relations, etc;

Register a start-up company, trademark, copyrights;

Provide assistance in drawing up labor relations with the personnel;

Help obtain the necessary permits and licenses for the start-up;

Develop a system of document management, and provide legal support to the business in the conclusion and execution of agreements;

Assist with the acquisition of property, property rights and other assets needed for the start-up;

Answer a variety of legal issues that arise during the start-up's operations;

Provide accounting support for the start-up (filing reports, payroll, vacation formalities, etc.);

If necessary, we represent interests in court and other state authorities.

Provide legal assistance for attracting investors.

Assisting with legal preparation for attracting investors;
Assisting with business relocation to the EU;
Providing consultations on taxation in various jurisdictions;
Providing services for obtaining a Temporary Residence Permit for foreigners in Ukraine.



Documents for startup legal support services
List of documents
Documents on registration of the Client as a business entity (if any)
Detailed information on the project
Expectations regarding the scope of work and nature of cooperation
How does a startup in Ukraine begin, and what legal problems must be solved?
The more we know about the essence of the startup and expectations from its launch, about its members, investors, etc., the better we can predict the probability of certain situations and suggest options. Therefore, all these points are discussed directly during the first consultation, and if necessary, we clarify them if there are any questions.
The most important and first criterion for us as lawyers will be to understand the essence of the startup. In other words, what kind of product/service/activity your business will create and what your plans are. If you have a ready-made business plan, it's very good, we can work with it right away.
After a little analysis of your startup, we will offer you:
Setting up a legal structure (sole proprietorship, LLC), to which the startup will be tied.

Formalizing legal relations with partners and investors (if any).

Assistance in allocation and use of finances, tax planning. Accounting services.

Ongoing support of the startup, both during its startup and development, and beyond.

Creation of a pool of intellectual property, monitoring and assistance in management.

Assistance with information and data handling, privacy and protection, GDPR – we help to understand and implement effective mechanisms.

Legal services for investment processing.

If necessary, we can help sell, modify, withdraw from the business or settle a dispute.
Service packages offers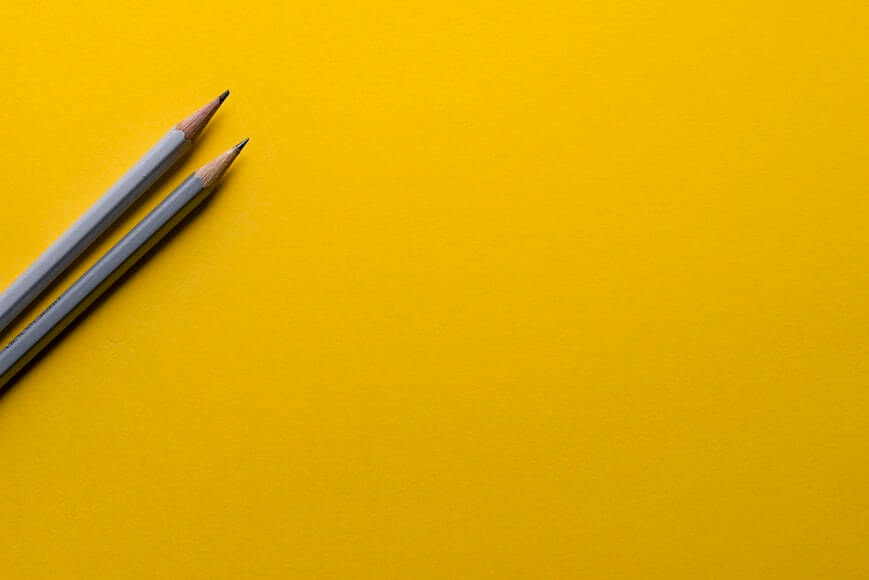 Basic
from 35 000 UAH
advice on organizing and running a business
providing basic information regarding the legal aspects of startups in Ukraine
LLC registration and basic tax planning
providing advice on the transfer of intellectual property rights from contractors, employees and others
recommendations for working with contractors, employees in the field of transferring rights to IP objects created by them
assistance with building the IP structure at the enterprise
development of effective mechanisms for the protection of (preventive) property rights. For example, if the brand is a question, it is better to register a TM, if copyright is a documentary support for the transfer of rights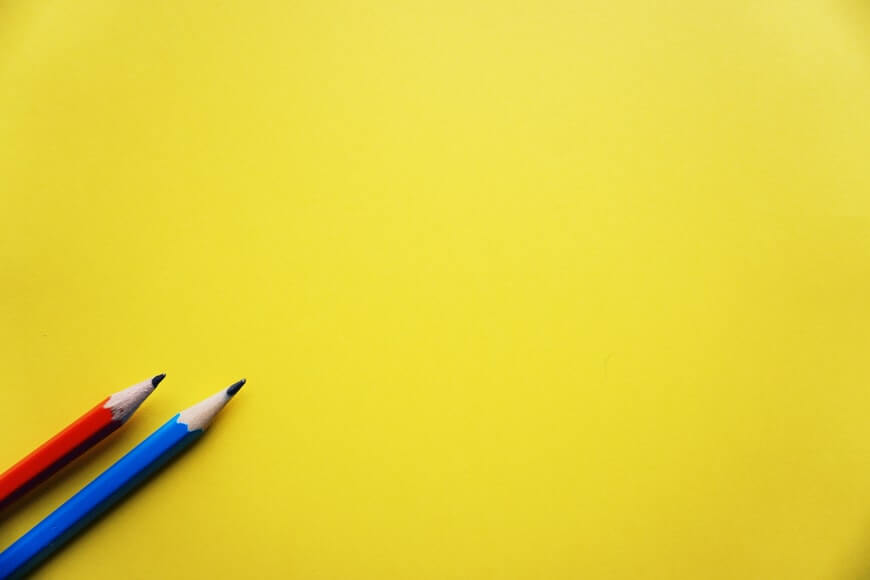 Standard
from 65 000 UAH
advice on organizing and running a business
providing basic information regarding the legal aspects of startups in Ukraine
LLC registration and tax planning.providing advice on the transfer of intellectual property rights from contractors, employees and others
advice on the transfer of rights to software buyers
development of effective mechanisms for the protection of (preventive) property rights. For example, if the brand is a question, it is better to register a TM, if copyright is a documentary support for the transfer of rights
building a system of information security and protection (NDA agreements, advice on non-disclosure of information and work with personal data)
assistance with building the IP structure at the enterprise
assistance with the transfer of property rights or the use of property rights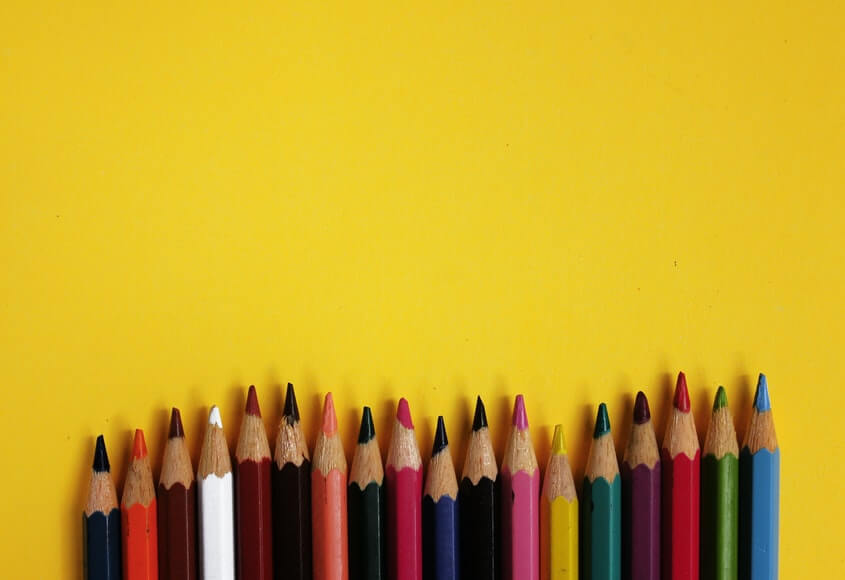 Premium
from 90 000 UAH
advice on organizing and running a business
providing basic information regarding the legal aspects of startups in Ukraine
LLC registration and tax planning
providing advice on the transfer of intellectual property rights from contractors, employees and others
transfer of rights to software buyers
building mechanisms for protecting intellectual property rights and the company's brand
building a system of information security and protection (NDA agreements, advice on non-disclosure of information and work with personal data)
development and implementation of NDA agreements with all persons involved in the enterprise
providing advice on maintaining confidential information and avoiding disclosure
providing advice on working with personal data
legal service regarding various issues that arise in the work (about 10 hours of work of a lawyer / month)
Legal advice on supporting start-ups in Ukraine
Setting up a start-up is not an easy procedure, and many questions may arise in the process. If you want to understand the situation and get answers to your basic questions, please contact our lawyers for an introductory consultation. The specialist will:
Will carry out a basic analysis of the situation;

Describes time limits for service;

He will tell you the cost of the services depending on the peculiarities of your case.
When ordering legal support for start-up projects in Ukraine with us, the cost of the introductory consultation will be included into the total price.

If you have a lot of complex issues or want to receive a step-by-step instructions for action, we can offer a "Road Map". This is a separate type of consultation. The Road Map is more expensive than the introductory consultation, but it is a legal opinion that you can use on your own.

Each startup is individual, so the price of its legal support is determined individually and depends on the anticipated scope of work.

When people think about launching a startup project, they often take into account the economic component in the first place, neglecting the competent formalization of relations with investors, partners, hired staff, etc.

What can this lead to? Most often, it turns out that the terms and conditions of the agreement are deliberately unfavorable, but they do not pay attention to it because they don't have time for it.

There are a huge number of nuances and questions that arise when starting a business in Ukraine. We will help you to solve all of them.

The price of legal support services for a startup project will depend on what service or combination of services you need. For example:

Assistance with the choice of the organizational form and registration of the company, with the condition of writing the Articles of Association for the needs of the business model;
Assistance with the selection and implementation of the optimal taxation system;
Assistance with registration of a startup trademark;
Providing advice and assistance in case of expansion of a startup, entering other markets;
Solving personnel and corporate issues of a startup;
Development of draft contracts for startups, etc.
Assistance with transferring intellectual property rights

Help with negotiating with counterparties

Resolving issues related to employing foreign nationals

Assistance with other legal aspects of running a startup
By separate agreement, we can also offer comprehensive legal services regarding various issues that arise in the work. The cost of such services can be calculated based on the number of lawyer hours that you need. It all depends on the ultimate goal that is in front of you, and the best way to achieve it.
Why us
We see a potential legal threat to the startup project in advance
For almost a decade and a half of experience in business registration and support we have seen how companies take off and why they fall. Some things, such as unhealthy relationships between founders, can be seen immediately. Sometimes it is better to start on your own than with a partner who will slow down the process.
The most dangerous situation is the 50/50 distribution of shares in the LLC authorized share capital. In this case the decision is either made unanimously or is not made at all. And if one of the owners of 50% of shares disappears / ignores the need to make some decisions, the company, in fact, is blocked.
Wide range of legal services, including accounting services
When starting a business, it is unlikely to be economically feasible to hire lawyers from different branches of law. And one or two "universal soldiers" are unlikely to be so versatile as to cover all legal issues. That is why it has become more and more popular recently to outsource lawyers and accountants.
In other words, a legal and/or accounting services agreement is concluded with a certain company, which has a whole staff of specialists from different fields, and the question that arises in the process of business activity is addressed to the specialist who specializes in this area.
Professionalism and Results
Before starting work, we will discuss with you the key steps and details, identify the "pain points", help eliminate risks, analyze the business and help you introduce new practices or take advantage of opportunities before your competitors. We constantly monitor different markets and understand the processes, from the legal point of view, and how best to use them to your advantage.
We are ready to help you!
Contact us by mail [email protected] or by filling out the form:
What is a strartup?
The term "startup" was first used to describe the beginning of a business, according to the official version, in a 1976 issue of Forbes magazine. It referred to relatively newly created companies.
Since then, the term "startup" has taken on many interpretations. Entrepreneur Eric Ries defines a "startup" as companies that create a new product or service under conditions of high uncertainty.
As a result, innovation is one of the key characteristics of a startup. Not every new business can be classified as a startu.
Different types of startups in Ukraine
There's a lot of information out there about the different types, sizes, and life cycles of startups, as well as methodologies for evaluating them by investors and much more. You can classify them by their life cycle stages (Seed, Launch, Scale, Maturity, and their sub-stages), or by industry (such as IT, healthcare, or biotech), or using other classification methods.
These classifications and other analyses can help you understand startups better and maybe avoid some mistakes that other startup projects have made.
It is important to understand that a startup, just like any other business or project, has its own:
goals – startup founders should understand what goals they are pursuing when launching a startup;

tasks – as with any other business, it is necessary to set tasks and plan activities, as well as criteria for evaluating performance, in order to respond to challenges in a timely manner;

results and value – a startup (if it's not just an idea) aims to solve a problem or meet a need;

financing – every startup needs funding and resources to work. Otherwise, it will remain just an idea or at the pre-seed stage;

assets and liabilities – one of the main assets of a startup is intellectual property. Make sure that you own the rights to the intellectual property.

If you have come up with something new, or you see someone providing services, but you know that you can do it better and with higher quality – you already have the idea of a startup in your mind. All you need to do now is to make it happen. And that's where we come in.
Our legal services can help you properly organize and structure your business, optimize costs and taxes, assist in attracting investment, and much more at any stage – from seed to exit.
Answers to frequently asked questions
A lot depends on the field of activity, for example for IT business or high-tech projects it is easier to find public or private financing than for young law firms. Today, there are quite a few options to get funding for a startup: grant funds from private and state foundations, such as the Ukrainian Startup Fund, the Ukrainian Cultural Fund, and other foundations. There are programs of subsidies and assistance to certain types of businesses, mainly in the agricultural sector. Loan programs, e.g. 5-7-9. However, it is better not to rely only on state support and diversify funding sources.
If it is a business startup, of course, you should start with economic calculations and business model sketches. But you should not neglect registration procedures, such as copyright registration, putting them off until later. It is also important to fix the relationship between the business partners: functions, responsibilities, distribution of profits and the like.
There are a lot of options, courses on the subject, ideas, and ways to attract an investor to a startup. They all boil down to one thing: your startup has to be real (not a fiction for siphoning off money), and the service or product has to be interesting. As for the legal details that investors pay attention to, we can help you.
Legal structure of startup in Ukraine
Every startup in Ukraine needs a legal structure to operate, attract investment, hire employees, and more. Without a legal structure, a startup remains just an "idea" that hasn't been realized.
For example, let's say you have an idea and a development plan, but you need funding, an office space, and employees. At the very least, you need to register a sole proprietorship or a limited liability company (LLC) to start working.
At this stage, our team will sit down with you and analyze your idea, your goal, and suggest the optimal legal structure for your startup. It could be as simple as registering an LLC, or a combination of several companies. In our practice, we have seen medical startups that use a combination of LLCs and several sole proprietors. Each decision is unique and individual.
Identifying funding sources for a startup in Ukraine
Every startup has its own sources of funding, which depend on the growth stage of the startup. For example, at the Seed stage, one can rely more on personal funds, funds from friends or acquaintances. At the growth stage, investors and creditors will come into play.
It is important not only to find funding, but also to correctly determine the order of its provision and the return of investments.
How to attract investors for a startup and legally formalize a relationship with them?
To attract investors for your startup and establish a legal relationship with them, it's crucial to have your startup properly structured and be able to pitch it with a clear understanding that it's ready for investment: it has a solid legal structure and opportunities for growth (talent, intellectual property, resources).
If your startup has issues with intellectual property, disorganized work structure, or ineffective team communication, you're likely to have difficulty securing an investor. Therefore, it's important to plan your work and structure your business properly.
Managing relationships with intellectual property developers for a startup
Intellectual property is a crucial element of any startup, so it's essential for each startup to develop and implement effective mechanisms for managing intellectual property and transferring rights.
There are many ways to do this, such as licensing agreements, non-disclosure agreements, and more. It all depends on your product, idea, the number of people involved in development and implementation, and other factors.
Protection of investor rights and rights of startup founders
Every startup, like any business, has its founders. Often startups are born from teamwork, so it is necessary to regulate:
elationships between the founders;
shares;
voting rights;
dividends;
exit from the startup and buyout of shares;
dividing spheres of work and other responsibilities.

For an investor, it is important that the startup is "packaged" and has the potential to realize its plans. Therefore, the attractiveness of the startup depends, among other things, on the degree of regulation of relationships between the founders.
Infrastructure and opportunities for startups
There are many opportunities and a developed infrastructure for startups to grow in Ukraine today. Unfortunately, startups in Ukraine do not have as many opportunities as in some other countries, but there are still technoparks, industrial parks, business incubators, venture capital (although it is very limited), mentors, and various specialists who can help the startup to develop.
Therefore, a startup has basic opportunities to develop, but how it will develop is a question for the founders.
Legal support services for IT startups and other startups in Ukraine
Our company can provide legal support services both to startups in their classic sense, and to projects that do not claim to be innovative, socially oriented, state support and the like.
The scope of work and terms of payment are discussed with the client in advance. After that we sign a legal services agreement. Work begins after receiving full payment or partial payment, if this is stipulated in the terms of the agreement.
We help to properly organize the business, create a legal structure and formalize legal relationships between startups. We also help to set up work with investors, grant programs, and other sources of investment attraction.
We will help you with intellectual property, information protection and security. We will build high-quality and effective mechanisms of work.
Standard legal practices - dealing with contracts, personnel and corporate matters - are also on our list of tasks, and we handle them very well.
We also take care of the following issues for startups in Ukraine:
Taxes and cost optimization;

Software rights;

Corporate structure and startup management;

Incubators and Technology Parks, etc.

Do you want to start a startup in Ukraine safely and profitably? Don't hesitate to contact us. We will provide you with all necessary legal support at the start of your business.