How to generate and store "green" energy in industrial parks of Ukraine?
Cost of services:
from 10 000 UAH
Documents Analysis
from 80 000 UAH
Audit and Concept
from 125 000 UAH
Full support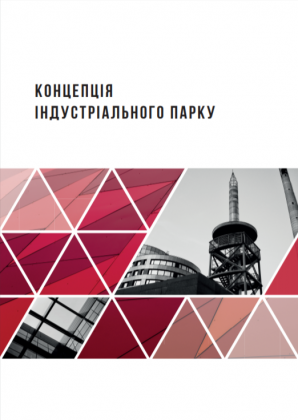 Reviews of our Clients
G. Zeynep Kucuk, SANOVEL ILAC SAN. ve TIC. A.S.
Helped with the liquidation of a foreign representative office in Ukraine
General Manager Stashkevych I.Y., LLC "Trading company" Rud"
We would like to indicate that law firm "Pravova Dopomoga" has become a reliable partner for legal services provision and we can recommend it as a team of qualified professionals who are easy and pleasant to deal with
General director Skibinskiy V., Yokogawa Electric Ukraine Ltd.
Yokogawa Electric Ukraine Ltd. recommends Vladimir Gurlov and his team of lawyers as a reliable legal partner and advisor for foreign businesses in Ukraine...
L. Chervonyuk, LLC "Vitalux"
Vitalux company highly appreciates results of cooperation with Law firm "Pravova dopomoga", can characterize it as a reliable partner and based on personal experience is ready to recommend it to interested persons...
Partner, Denis Y. Lysenko, Vasil Kisil & Partners
... we would like to express our respect and gratitude for the fruitful cooperation.
... our work on joint projects assured us of your high level of professionalism

President Tedeev E.S., Ukrainian wrestling association
Ukrainian wrestling association would like to express its sincere appreciation to the team of Law firm "Pravova Dopomoga" for mutually beneficial cooperation
Chief ophthalmologist of Ukraine, Oksana Vitovska, All-Ukrainian alliance of ophthalmologists
We would like to express sincere gratitute to the team of Law firm "Pravova dopomoga" and personally to Volodymyr Gurlov for professionalism and purposefulness in your work.
General director I.Logvinenko , Bravo Airways
Bravo Airways company expresses its gratitude to law firm "Pravova Dopomoga" for high quality and timely provision of legal services.

Prior to 2021, many industrial parks listed in the Register had the potential for generating electricity from alternative sources, primarily solar energy, and in some cases, this potential was even realized.
From 2021 until July 2023, such possibilities were explicitly prohibited by the law because, according to the Tax Code, electricity was considered an excisable product, and the production of such products in industrial parks, with some exceptions, was banned.
In July 2023, a series of changes were introduced to several Ukrainian laws concerning the restoration and "green" transformation of Ukraine's energy system. Industrial parks now have the following opportunities:
To produce excisable goods such as biological fuels (biofuels), bio-components, and energy from alternative energy sources.
To engage in energy conservation activities.
For other entities within industrial parks to participate in their development and management (operation) of facilities within the industrial park under a contract for economic activity, within the boundaries of the industrial park, concluded directly with the initiator of its creation.
Hence, companies that intend to generate electrical (thermal, mechanical) energy using solar panels, wind turbines, cogeneration, and other methods, as well as facilitate energy storage, can install the necessary capacities within industrial parks and in their vicinity. This should be done through agreements with both the park's initiators and the management company, as well as with other park participants and relevant entities, potentially involving the use of their buildings and production equipment.
Let's explore the specifics of how industrial parks can embark on the generation and preservation of "green energy" and whether there are specific prerequisites for a park to engage in such activities.
If you're interested in developing a customized action plan for your particular park, please feel free to contact our experts
What potential benefits exist for manufacturers of other goods and services?
Certain advantages are accessible to processing facilities situated within industrial parks. They have the option, when needed, to secure a guarantee of the origin of electricity generated from renewable energy sources and effectively demonstrate its source. These processing facilities can also leverage the self-production mechanism, a support system intended for consuming self-generated electricity.
This will enhance the ecological value of the products they manufacture, particularly those destined for export to developed markets, and, in the long run, help reduce their own expenditures on electricity consumption.
All of these opportunities can be fully harnessed to facilitate the implementation of industrial symbiosis within the eco-industrial park model, thereby increasing the appeal and operational efficiency of industrial parks.
You may also like: Who Can Purchase Land for an Industrial Park?
How can power generation and storage facilities be strategically positioned to meet the needs of an industrial park?
Power generation and storage capacities for the industrial park's needs can be situated within the park's territory, including the use of properties owned by the park's initiators, managing companies, participants, and other entities involved in the industrial park. These facilities can be located on:
Land parcels
Roof spaces of buildings
Areas within the park's infrastructure
Driveways and parking lots.
To place generating and storage facilities within the park, it is necessary to obtain the status of a park participant or another relevant entity. This typically involves, at a minimum, entering into a contract to conduct business activities within the park. To become a park participant, it's also necessary to register your company within the park's jurisdiction.
If there is a desire to supply or store electricity for the industrial park's needs without physically siting the corresponding facilities within the park's boundaries, this can be accomplished if the park has its own electrical grid—a small-scale power distribution system.
In this case, electricity producers from renewable sources and operators of energy storage systems must connect to the park's electrical grid as users by entering into contracts with the grid's operator.
In simpler terms, for industrial parks, the ability to generate electricity becomes a means of attracting more participants and companies to collaborate within the park's premises.
You may also like: Land for an Industrial Park in Ukraine.
Should changes be made to the Park Concept?
If the initiator of the park's establishment and the managing company perceive new opportunities in the industrial park due to the described legislative amendments, then its Concept, as well as all related documents, should be appropriately adjusted:
The initiator should decide to approve the industrial park's concept in a new edition and incorporate the necessary changes into the contract with the managing company.
Simultaneously, it is advisable to review the industrial park's business plan as an integral part of such a contract.
In turn, the managing company should incorporate all relevant information into the report on the industrial park's operations.
Our legal counsel advises: it is strongly recommended to inform the authorized government body about these changes through a separate letter, including copies of decisions and the revised concept of the industrial park.
However, if the activities of the industrial park do not foresee significant alterations, its Concept may remain unchanged.
Our company offers the following services:
Consultations on specific aspects of park operations.
Comprehensive support for the establishment of industrial parks.
Development and integration of changes into the industrial park concept, incorporating new opportunities mandated by legislation.
Assistance with the inclusion of the industrial park in the Registry, and more.
Additionally, our company's experts are ready to devise a contract negotiation framework tailored to the requirements for placing and utilizing generating and storage capacities within the industrial park. This framework will be customized to meet the specific conditions and demands of each client.
If you are currently exploring new prospects for your industrial park, please don't hesitate to get in touch with us! We will conduct the necessary analysis and planning on your behalf.
Check out pricing details regarding our services for industrial parks here.
We are ready to help you!
Contact us by mail [email protected] or by filling out the form: