Why is it worth concluding a Confidentiality Agreement (NDA) with IT specialists?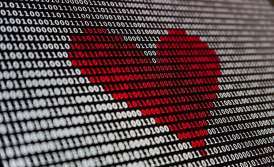 The disclosure of any trade secret without the consent of its owner can result in serious losses or the loss of future profits and possibly the company's reputation.
In the process of any activity, it is important not to allow disclosure of information that is valuable to the company owner, whether it is a business idea, client data, information about deals with counterparties, or unique data about the product created by the company.
The actual problem for companies, in particular in the field of IT-business, is the necessary transfer of commercial information to a certain employee or contractor for the further performance of their services, and a guarantee that they will not use this information for their own selfish purposes.
For example, when the owner or manager of a company needs to disclose certain information (confidential) or transfer some data to a developer, usually a sole proprietor, in order to obtain the desired IT service.
How can you be 100% sure that information important to your profits won't become known to someone else?
Moreover, if you cooperate with foreign companies, protection of confidential information and personal data is a necessary legal requirement in Europe and America.
How can you "insure" the internal information of your IT-company from its use by third parties? And what will the Confidentiality Agreement protect from?
What is a Confidentiality Agreement, and how do you start preparing to develop one?
NDA or Confidentiality Agreement is an agreement (contract) on non-disclosure of confidential information, trade secrets, which belongs to the company. Such an agreement contains a list of information that the parties to this agreement consider confidential, including information about documents, information, materials that they are willing to share.
This agreement defines the list of persons to whom this information may be available, and the responsibility for its disclosure, as well as the period during which it is prohibited to disclose it (including after the end of the agreement). The agreement also takes into account the resources where it is forbidden to disclose and use the information received (social networks, media, radio, television, etc.).
First of all, it is necessary to determine exactly what information in your company is considered confidential (trade secret), and stipulate it in a document (for example, in the Regulation on Protection of Confidential Information).
The following information can be considered confidential:
the company's current projects and those under development, as well as their budgets;
investors, suppliers, clients, partners and contractors;
financial and accounting data, including employee payroll information;
ideas for new products and services;
programs or codes;
algorithmic data and software that the company is developing or has already developed;
anything relating to intellectual property for future projects aimed at creating new intellectual property rights, new product name ideas, etc.;
plans for business development and scaling;
databases and other items in the IT business;
documentation received or compiled during the period of cooperation;
work results;
other data of commercial value to you.
An important part of the NDA is the terms and process of returning all received materials and information to its owner.
So, the NDA has more of a preventive (warning) nature, the purpose of which is to prevent and stop unauthorized disclosure of confidential information, as well as to bring to justice for such a violation.
Important: Generally known (public) information can't be considered confidential - this is the information known to the party prior to signing the Agreement, as well as information that was received by the party without disclosure of confidential information.
You may also like: Peculiarities of Contractual Relations in the IT Sphere
When and how do I need to sign an NDA with an employee or agent?
You must enter into this Agreement before disclosing any confidential information, trade secrets. That is, the party to whom this information will be transferred first agrees to the terms of the NDA and puts its signature therein, and then you can disclose any information which is defined in this NDA as confidential.
In addition, the party to whom the information is disclosed must be given a written undertaking stating that he/she has read the company's Confidential Information Policy and undertakes not to violate it.
In addition to the Policy, we also recommend that you develop internal company documentation, such as Procedures, to describe how confidential information will be handled:
the procedure and rules of access to it by all to whom it may be disclosed;
the rules for forwarding and using it;
a list of persons who are allowed access to this or that information;
algorithm of actions of these persons in case of a breach of confidential information protection, etc.
An NDA can either be part of a contract (confidentiality clause) between the customer and the contractor (for example, the Software Development Agreement SDA), or it can be made as a separate agreement.
We recommend concluding an NDA separately from other agreements. It can be concluded both in paper and electronic form, under certain conditions. Depending on the location (countries) of the parties, the Agreement may be drawn up in several languages.
In addition to the signed Agreement, the Company must have a signed written confirmation that the party has read the text of the company's Confidential Information Policy, and undertakes not to violate it.
You may also like: How Do Ukrainian IT-Companies Work with Foreign Clients?
Types of NDAs: Choose a unilateral or bilateral Agreement?
If the parties mutually exchange confidential information, for example, when creating a product or service together, or when planning a joint activity, they will need to enter into a bilateral Confidentiality Agreement.
An unilateral agreement is used when there is a unilateral disclosure, such as when a client needs to disclose certain information or provide materials to a developer to fulfill an order.
What other prohibitions, besides disclosure of confidential information, can be added to the NDA?
In some cases, where appropriate, non-compete and/or non-transfer clauses may be added to the Confidentiality Agreement.
These prohibitions may also be drafted as separate agreements, such as:
NCA - a Non-Compete Agreement that prohibits an employee from being employed by companies engaged in similar activities or participating in projects that are similar to the customer company's projects.
NSA - a Non-Solicitation Agreement that prohibits a contractor, a competitor company, and/or related third parties from poaching employees of the customer's company (employer).
When isn't a Privacy Agreement (NDA) working to protect you?
An NDA will have little effect if you use templates from the Internet, and if the Parties to the agreement do not have facts of transferring materials, documents, and opening access to the information to the person to whom it has been disclosed.
Key errors in drafting an Agreement (NDA):
no territorial and temporal limitations are set therein;
no clear definitions of the concepts of confidential information, as well as the methods of its transfer are stipulated;
no liability for violations of the terms of the Agreement is indicated;
failure to specify the applicable law and judicial jurisdiction in case of disputes.
In spite of some skeptical views regarding the application of this type of Agreement in Ukraine, a correctly drafted NDA is a reliable method for the protection of confidential information and trade secrets of your company. It will avoid disclosure of such information, preventing its illegal use, and also to bring the persons who have violated the Agreement to responsibility.
An NDA is applicable in all spheres and relationships where it is important to protect information or trade secrets.
Our company offers you professional assistance in developing NDA agreements, as well as:
Assistance in registering an IT-business in Ukraine in the best way;
Consulting on the optimal taxation system for the IT-business in Ukraine;
Assistance in developing company work schemes suitable for the Client;
Analysis and development of agreements in the field of IT, necessary for the business;
Accounting and legal support for business in Ukraine, including the solution of personnel issues;
Assistance with employment of foreign specialists in the company.
Check a full set of services for IT-companies here, and contact our specialists for the price.
Do you want to reliably protect your IT business in Ukraine? Don't hesitate to contact us! We will find a solution that suits you and put it into action.
Didn't find an answer to your question?
We are ready to help you!
Contact us by mail [email protected] or by filling out the form: