Purchase of apartment in a new building: how to assure oneself of reliability of the builder?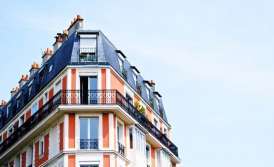 Buying an apartment in a new building: how to assure yourself that the real estate developer is reliable?
A large number of people who are buying real estate in Ukraine want to be sure that they are purchasing it from a reliable real estate developer. The real estate developer should be free of seizures, criminal cases and other unexpected affairs that could delay the commissioning of the building or even prevent it.
Every day we deal with various real estate developers who have different level of credibility and sustainability.
Accordingly, there are certain criteria that should be taken into account when choosing a real estate developer, so that your real estate investments worth money.
We are are going to elaborate on these criteria in our publication.
Related article: Our Lawyers Ensured Optimal Alienation of Real Estate In Ukraine
Real Estate Developer and New- Build Apartment Assessment Criteria
As of today, the market has formed a list of the most reliable real estate developers, who have already been proved by time and our lawyers.
If necessary, we can share the list of reliable real estate developers and information on them during the individual consultation with our Client.
What are the factors of the credibility of a real estate developer?
There are standard things that every construction company should have, but not every real estate buyer knows about them.
They include:
The right of ownership or use of the land plot. It is necessary to understand its designation purpose, rights of the real estate developer to use it, etc.;
Appropriate permits and licenses to carry out construction works and construction project. If the real estate developer doesn't have them, the construction can be frozen at all;
Developer, construction company, general contractor and investment company financing the construction project;
An Investment Agreement or a Purchase and Sale Agreement.
In addition to the abovementioned documents, it is also necessary to check other documents that one of the companies involved in the construction may have. It is important to consider every detail and every document. In addition, it is important to check the presence of the company in various registers, for example,
in the register of debtors, court decisions, taxpayers, etc.
How to safely buy a new-build apartment?
The procedure of purchase (investment) of real estate is also crucial in this regard. Today, there is no 100% safe investment mechanism in Ukraine.
In practice, we have noticed that agreements of this kind can be called in different ways and may use different kinds of raising funds. And the more complicated the scheme is, the more carefully it should be analyzed. Even model agreements contain provisions that require attention, regardless of their complexity.
Our lawyers can analyze your agreement or advise you on how to do it on your own during the individual consultation.
What are the procedural aspects of buying real estate?
After the fulfillment of an agreement, it is necessary to pay 1% of the tax to the Pension Fund of Ukraine, and submit the payment confirmation to the notary, which shall be also paid additional 1% of the value of real estate.
In practice, the buyer is additionally obliged to pay the cost of the property registration and various expenses related to the maintenance of the building, etc.
All such issues are usually set forth in an investment or purchase and sale agreement. Therefore, at the time of its conclusion, it is important to take into account all potential payments and timely offer the seller to make changes that would create more favorable conditions for you.
Related article: We Analyzed Risks Related To Signing Of Investment Agreement Of Real Estate Acquisition
Where to look for information about the credibility of the real estate developer?
As a rule, more reliable real estate developers make no bones of the agreements they sign with their clients and publish them on their websites. Although there are cases when the agreement published on the real estate developer's website differs from the agreement provided to the Buyer for information and further signing.
Do not ignore other details, such as:
What is the business history of the real estate developer?
Where does it usually erect real estate (center or outskirts)?
What are the stage of construction and what is the history of other construction projects (are they arrested or commissioned without any problems)?
How long has the real estate developer been in business?
What are the "roots" of the developer's company (foreign or Ukrainian capital)?
Unfortunately, you can't find answers to all these questions in one place. It is necessary to examine different registers or information resources and to properly analyze whether they contain any information on the developer's company.
It's no secret that all real estate developers has certain unofficial ratings, which determine the level of investors' confidence in them. However, they are not always absolutely reliable or accurate and do not always reflect the information that the Buyer should know.
If you want to be 100% sure of your real estate developer - call us!
We are ready to help you!
Contact us by mail [email protected] or by filling out the form: