Private information protection on the Internet. Removal of photos that were posted without person's consent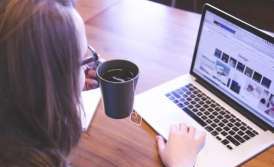 Recently there are a lot of infringements on personal rights of individual which are related to popularity of social networks and publishing photo in the Internet. A free access to photos which are published allow to see a lot of images. Very often it can lead to violation on personal information in a case of unlawful publishing of photo.

Also journalists and bloggers use photo which were made by them for commercial. You can be on these images. What can you do about this? Is there a legal defend?

First of all, you need to admit that these relations are regulated by the Civil Code of Ukraine and other acts.

In general, a person can be filmed or photographed only for his or her personal agreement. At the same time, there is an exception: if photography takes place at streets, meetings, rallies or other public events, then agreement is not required.

If you had agreed before and then you refused to public display of your images, your refusal will be accepted only for the part relating to personal life.

According to the Article 308 of the Civil Code of Ukraine photo and other compositions which have image of a person can be displayed, widely distributed publically only with a personal agreement.

Lawmakers define publishing images in the Internet as displaying.

Photos are not defined like "personal information" according to the Law of Ukraine "On defeating personal information". The term "personal information" is information about individual which can be identified according to the Article 2 of the Law. As follows, you can define a person by photos so they are personal information.

Before publishing photos we recommend to put your own copyright mark and name on them. In this case you minimize risks for unlawful using of your personal information.

If your photos were published in the Internet, you should call on administrator of web-site with a demand to stop infringement and delete images. But if your demands are not satisfied then you have to call on a court which provides not only deleting photos but compensation for material and moral damage by offender. It is not excessive to call on the Cyberpolice and to the state service on defeating personal data.
We are ready to help you!
Contact us by mail

[email protected]

or by filling out the form:
We are ready to help you!
Contact us by mail [email protected] or by filling out the form: