Accounting services for business in Ukraine: take an accountant as outsource or hire a staff?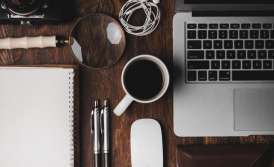 When entering the Ukrainian business market, any foreign company or entrepreneur aims to make a profit.
You can organize your business in many different ways. In Ukraine you can start a representative office of any form of business structure convenient for you, a subsidiary company, or even register a company from scratch. But whatever type of business structure you choose, you will face many accounting and legal issues, for example:
How to withdraw money from the Ukrainian company to the parent company?

What group of taxation in Ukraine is better to choose for your type of activity?

How to optimize taxes and avoid extra fees?

How to properly organize personnel accounting if you are going to use hired labor?
And here arises the main question, Where to get an accountant versed in Ukrainian law, and whether to hire an in-house accountant or use outsourced accounting services?
Many activities directly provide for the presence of an in-house accountant, for example, the activities of financial companies - in this case, an in-house accountant is a must. But in other cases, this position can be held by the director of the company or an outsourced accountant.
When conducting business in Ukraine, for example, a foreigner doesn't always need an in-house accountant. Often foreign companies do not even have a physical office, but organize their work remotely. But the biggest danger is that an in-house accountant, like an in-house lawyer, does not always have the skills to solve any problem that arises in your business.
The easiest solution is remote accounting, that is, outsourced accounting services.
In fact, quality outsourced accounting means a full-fledged accountant at your company. Such an accountant can be paid for services or on an hourly basis, and can run several businesses at the same time.

You may also like: Repatriation Of Company Income
A huge advantage of outsourced accounting services offered by our firm is that the accountant's work, as well as the documents prepared by him, is checked by a lawyer. Such double check excludes possibility of mistakes and guarantees safe accounting for your company.
Moreover, where an accountant will just perform a set of functions, the ligament of a lawyer with an accountant will offer you tax consulting and several options for solving any arising problems.

Accounting services for international companies in Ukraine from our company
Our company provides outsourced accounting services both to companies and foreign representative offices.
The advantages of our company are as follows:
An accountant and a lawyer work together to secure your business, as we mentioned above.

Full confidentiality of your information.

Tax consulting during our cooperation - with our vast experience, we can always offer you non-obvious solutions that will ease your tax burden while remaining within the law.

Maintenance of personnel records - we will make sure that all personnel get their salaries and other payments in time, as well as that they are correctly documented for vacation, hiring, firing, etc. At the same time, our lawyer takes care of the communication with your employees, allowing you to focus solely on the outcome, not the processes.

Turnkey services - all the work will be structured so that you don't have to think about accounting issues at all. For example, dealing with employee compensation, minimizing taxes, etc. will not bother you - we will solve all the problems as they arise.

Professionalism - it is not easy to choose an accountant, and this is the person who will be responsible for the legality of your business. Turning to us, you turn to professionals who are already working with a large number of foreign companies.
As our practice shows, the most difficult aspect is the procedure for withdrawing funds to the parent company with the least financial losses (taxation).
This issue becomes especially urgent at the end of the year, when income tax must be paid. In our company's practice at the end of 2020 there was a situation when it was necessary to transfer an amount with six zeros to the account of the parent company and to pay the minimum amount of taxes. The appropriate solution was found due to the specifics of the state policy approved for 2020. But as a rule, you can always find optimal options for solving difficult situations if you take a non-standard approach.
You may also like: Payroll Accounting In Ukraine
Please note! If you are not sure about the accounting in the company or want to have a clear understanding of all your options in advance - you can get all the information at a preliminary consultation with our lawyer.
Would you like to get high-quality outsourced accounting services for your business in Ukraine? Don't hesitate to contact us! We will take care of safe and effective work of your company.
Didn't find an answer to your question?

All about opening a foreign business in Ukraine is here.
Learn more about Accounting in Ukraine here.
We are ready to help you!
Contact us by mail [email protected] or by filling out the form: