Where To Get A Security Services License In Ukraine?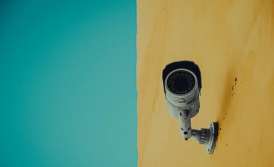 Our lawyers provide services for drawing up documents required to obtain a Security Services License. Our Clients often inquire about who issues the Security Services License and what it takes to get it.
A Security Services License is issued by the Ministry of Internal Affairs of Ukraine (10, Akademik Bogomolets St., Kyiv).
Related article: Starting A Security Business
A list of documents required for a Security Services License is as follows:
A license application;
A list of security personnel;
A list of the documents submitted with the application.
Important! The decision on the license issuance directly depends on whether your leading security specialist meets the requirements of the law. The leading security specialist must have at least 3 years' experience as a senior officer. The list of such officer positions can be viewed here.
You may also like: Requirements For A Leading Security Specialist
The period of obtaining a Security Services License is 10 business days.
The Ministry of Internal Affairs reviews the documents submitted within 10 business days. Then it makes a positive or negative decision on granting a license.
The cost of obtaining a Security Services License with our company's assistance varies from UAH 6,000 to UAH 12,000.
The procedure for obtaining a Security Services License involves the following steps:
Collection of separate medical and other certificates for a leading security specialist;
Submission of all collected documents to the Ministry of Internal Affairs;
Payment of the official license fee after the license is issued.
You may also like: When Are You Entitled Not To Allow The Licensing Authority To Checking Your Security Firm?
The most difficult step in this procedure is to find an appropriate leading security specialist. Many of the future licensees are not able to figure out without assistance which positions shall strictly meet the licensing requirements.
A separate challenge may be to obtain all the necessary certificates, including certificates of no criminal record, certificates on mental health and drug addiction check up, etc.
It's worth remembering that medical certificates shall be issued only by commercial or state institutions. If such certificates are issued by a private enterprise, this will be the first reason for a license refusal.
If you have any questions concerning the Security Services License obtainment, or you want to get the License quickly and easily with our assistance, don't hesitate to call us!
We are ready to help you!
Contact us by mail [email protected] or by filling out the form: