New Fuel Trade Rules In Ukraine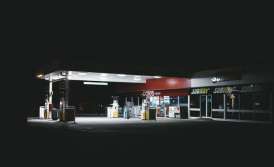 With the change in the political course in Ukraine and creation of the so-called "fuel market", the approach to the understanding of doing business, including the rules of retail trade in petroleum products (fuel) has changed.
Unfortunately, the approach to fuel trade in our country now remains somewhat outdated and bureaucratic. However, recently, lawmaking body has started making some changes. This has led to some progress in this area.
Today we will elaborate on all developments and analyze their impact on fuel trade business in Ukraine.
Innovations in the Law on Fuel Trade of Ukraine
Interpretation of the concepts of refueling stations has become clearer. Tax and judicial authorities has got an established practice.
For example, trading through fuel dispensers is automatically considered retail trade. If fuel is sold in other ways, for example, through cans or tanks, then such activity is considered a wholesale trade.
We can see some liberalization of the legislation related to placement of shops and other facilities on the territory of refueling stations. Trade has taken place de-facto on the territory of refueling station before, but only now it is "legalized".
Some specific requirements have been introduced for the signboards at the refueling stations, in particular for the information on fuel to be placed there:
Designation, type, brand;
Chemical parameters (quality);
Price;
Terms and conditions of use;
Shelf life;
Information about the manufacturer;
Contact details for dispute resolution.
In addition, the lawmaking body has provided for certain situational things to be provided by the seller at the consumer's request, such as a quality document or a declaration of conformity.
Related article: What Cases Require Obtainment of The Fuel License?
Who grants Fuel Licenses in Ukraine today?
As a general rule, a license for production and wholesale trade in fuel without trading establishments is issued by the State Tax Service of Ukraine, which is located in Kyiv. All other types of licenses are issued by local tax authorities. Our lawyers can help you obtain the license, regardless of your region of business activity.
We carefully monitor all changes in legislation and explain how they may affect your business. If you want to be the first to know about all the legal news, subscribe to our publications.
We make solving legal problems simple!
We are ready to help you!
Contact us by mail [email protected] or by filling out the form: