Do I need an SES Act for my general practitioner's or pediatrician's office?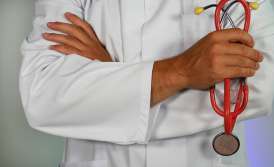 One of the most difficult issues in the process of preparing to obtain a license for medical practice is the execution of the SES Act on the premises of the doctor's office.
We are ready to help you!
Contact us by mail [email protected], by phone number +38 044 499 47 99or by filling out the form: