Contract law: what you need to know about drafting contracts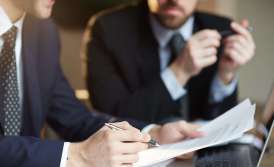 When drafting a contract, the first step is to determine the essence of contractual parties. That is, a lawyer must find an answer to the following questions:
What legal relations will be regulated by the contract?

Why is a contract necessary?
Consequently, these two questions allow a lawyer to determine the type of contract and its subject. For example, if the client asks to prepare a contract under which site development services will be developed and sold, then most likely we will have a mixed contract that will combine a contract for the provision of services, a license contract, etc.
This text is being translated.
We are ready to help you!
Contact us by mail [email protected] or by filling out the form: