New corporate structure allowed Client to save business during crisis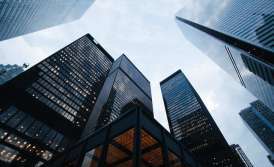 Development of optimal corporate structures in Ukraine
Our Client, a company that sells computer hardware addressed us with a request to solve the following issues that would always occur and be an obstacle to business conduction:
audits of trade enterprises by tax authorities and their vulnerability due to presence of goods in warehouse;
maintaining the required level of business clearness for financial establishments in order to obtain credits in future;
protection of real estate from possible claims of creditors and state bodies.
Due to the scheme of business organization that had been developed by us the accounting records of trade enterprises which underwent regular audits would show neither the fact of goods being in a warehouse nor its actual location.

At the same time while being legally located at different enterprises real estate, goods and other property was recognized as a single business by banks which allowed the enterprise to get loans in the amount of 5 000 000 USD.

The crisis of 2008-2011 did not cause the business to lose its assets due to their collection by creditors which eventually allowed to recover solvency and continue its activities.
We are ready to help you!
Contact us by mail [email protected] or by filling out the form: