Provided legal support for the deal on construction company sale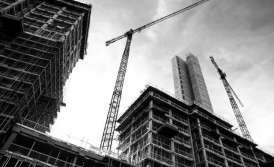 Among the most popular items on the market of shelf companies are companies with the construction license. This isn't surprising, because the procedure of construction license obtaining is one of the longest and most complex. In order to obtain a construction license, one will have to spend not only a month and a half of their time, but also comply with a number of qualifications and technical requirements, such as the availability of rental contracts for construction equipment, information on its verification and much more.
The situation is also complicated by the requirements of the licensing authority and the list of construction works that the Client wants to get. The approval of a specific list, based on the Codifier, is already a test in itself for some of the licensees.
In June 2018, we were approached by a Client who did not want to waste time on the procedure for obtaining a construction license, since he needed to submit an application for participation in the tender in the near future. At the time of filing, in accordance with the requirements of the tender documentation, a license should already have been issued.
The Client was interested in a rather specific list of construction works, and among the construction companies that we sold, there was no such list. Our lawyers searched for the necessary company in the network of partner law firms, and also subsequently conducted its pre-sale inspection. The Client was notified thereof. In the end, he was interested in the prompt purchase of the company, and he was grateful for the assistance provided to him.
The re-registration of the company was carried out in one day. One of the advantages of buying a company specially registered for sale is high discipline and the absolute willingness of its owners to come for notarization of documents at almost any time. This is possible because professionals most often arrange such companies for their own law firms and thus any proxy officer can sign the necessary documents. Everything is much more complicated in cases where it is necessary to bring together at one place and at the same time several specific individuals.
If there is a need for a quick start to the construction business, or to conduct it a new legal entity that is not associated with the main company is required, the purchase of a construction company is a reasonable measure. Entrusting this work to a specialized company, you will be able not only to significantly speed up the process of selecting and re-registering a company, but also to avoid significant difficulties in the future, since its pre-sale inspection will be carried out to the highest standard.
We are ready to help you!
Contact us by mail [email protected], by phone number +38 044 499 47 99or by filling out the form: