Changed foreign director and performed other legal actions in order to comply with the requirements of the labor law (obtaining a work permit)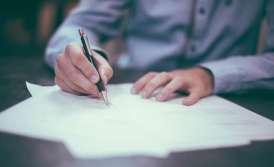 In 2018, one of the main company's activities was obtainment of work permits and residence permits in Ukraine for foreign citizens. One of the most popular grounds for obtaining a temporary residence permit is to set up a company in Ukraine and to get a work permit.
These services provide for appointing a foreigner as a director of the company. We have also noticed that the reduced cost of such services is often directly connected with failure to meet the requirements of the Labor Law of Ukraine. However, in most cases such savings result in the cancellation of a work permit and may lead to the cancellation of a residence permit, which may trigger the deportation of a foreign citizen from Ukraine.
The law stipulates that temporary residence permits shall be granted for the validity period of the work permit, which may be up to 3 years for certain categories of workers. We almost always obtain three-year permits for our clients, so the issue of avoiding the permit cancellation is highly important for our clients.
That's why, after obtaining a work permit, we perform all necessary actions to substitute the nominee director for a specific foreign citizen. The Labor Law of Ukraine also stipulates that such changes shall be made within 90 business days. During this period, one shall not only ensure that the changes of the director are introduced in the official state register, but also that the employment contract is signed. The contract shall be submitted to the state authorities within 10 days following the signature date as prescribed by law.
Violation of the abovementioned terms usually results in the work permit cancellation. This does not mean that the permanent residence permit is automatically invalid but the state authorities regularly check the data and in case of detection of such violations, the renewal of a work permit and a permanent residence permit can be denied.
However, even in case of meeting the required timeframe for appointing foreigner and signing the contract with him, this does not completely eliminate the risks of not extending the validity period of a work permit. The denied work permit extension results in the Client's extra expenses related to the need of leaving Ukraine for obtaining a D-type visa. Strict compliance with the law requirements can save the Client's time and money.
With our legal services, the Client can rest assured that we will not only perform all the required actions to obtain the documents, but will also ensure the complete compliance with the legislative requirements, avoiding the risks of the work permit cancellation and reducing the cost of its validity period extension. We make our Clients feel more secure.
Don't risk, choose quality services!
We are ready to help you!
Contact us by mail [email protected], by phone number +38 044 499 47 99or by filling out the form: