We helped woman, citizen of Ukraine, residing in Holland, to claim an inheritance in Ukraine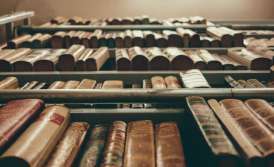 In the summer of 2018, a Client, a citizen of Ukraine, who was actually residing in Holland, turned to our company for help.
The problem of the Client, as she described when contacting our company, was that the testators, at the time of death, lived in Ukraine and the real estate that was part of the inheritance was also located in Ukraine.
Therefore, it was important for the Client to receive reliable assistance in drawing up the inheritance in such a way that there was no need for the Client to stay in or come to Ukraine. Upon signing the power of attorney for the lawyers of our company, the Client's order to register the inheritance was taken into work.
However, as early as at the stage of the execution of the Client's order, the lawyers of our company found several difficulties that significantly affected the term of the order execution and the process of its implementation. The fact was that the name of the Client was spelled differently in some documents (those documents that gave grounds for entering into the inheritance). In addition, the Client had to inherit the property from two testators, who died in turn, at once and, thus, it was rather difficult to establish the order of inheritance and the succession order, since the testators did not leave a will after themselves and the execution of the inheritance took place by law.



It was decided to provide the notary who conducted the execution of the inheritance with supporting documents proving the fact of the relationship between the heir and the testator.
The issue of the last name of the heir differently spelled in some documents was resolved by providing a notary with a court decision that confirmed family ties, despite the difference in the last names of the testators and the heirs. After that, lawyers received an extract from the State Register, which proved the fact of the testator's ownership of the property that was to be inherited.
Thus, after the collection and transfer of the package of documents to the notary, as a result of the work done: the Client received the documents of inheritance (two certificates of inheritance) without coming down to Ukraine within the shortest possible time, and at the same time, the cost of the work in the process of submitting them did not increase.
This practice shows that when the heir resides outside the territory of Ukraine, working together with local lawyers can significantly speed up and reduce the cost of the procedure for coming into the inheritance by law.
We are ready to help you!
Contact us by mail

[email protected]

or by filling out the form:
We are ready to help you!
Contact us by mail [email protected] or by filling out the form: