Supported licensing of halotherapy chamber in Kiev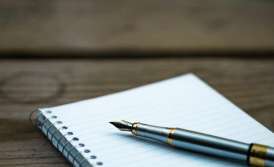 License for halotherapy in Ukraine
In November 2015, our medical lawyers team was contacted by a Client from Kyiv for legal advice on the activities of salt chambers in Ukraine. Based on the information provided by the Client and the current legal framework, we made a conclusion on the need to license the activities of the halotherapy center (a salt chamber) as a medical practice. Despite some non-obviousness of the need to obtain a medical license (in Ukraine, this kind of procedures is usually treated as esthetic, rather than medical in order to avoid licensing), the essence of the procedures that were to be carried out in the salt chamber, as well as their presentation in the ads had a disease prevention and treatment character.
As the Client was a private individual when he contacted our law firm, we had to decide on the business organization for providing the halotherapy services. The current licensing regulations in the field of medical practice provide for the possibility for both legal entities and individual entrepreneurs to carry out medical practice. As the Client didn't have a medical education, he couldn't obtain a medical license as an individual entrepreneur. And obtaining a license for another doctor would not allow to carry out a full management of the business.
Thus, it was decided to register the Limited Liability Company (LLC) and to license it as a medical center providing physiotherapy services.
After the legal entity was registered, our lawyers assisted the Client in obtaining the Sanitary and Epidemiological Conclusion (SEC) in Kyiv for the premises to be used as a salt chamber. All the necessary documents were prepared and submitted in the shortest possible time. As a result, the Client had successfully obtained the Sanitary and Epidemiological Conclusion in Kyiv. This allowed us to promptly proceed to the third stage of the procedure - obtaining the license.
On the basis of the educational documents for medical and nursing staff, as well as other documents provided by the Client, our lawyers assisted the Client to fill in the sheets to be attached to the application for a medical license and submitted them to the licensing authority under the power of attorney. The License Commission of the Ministry of Health of the Republic of Belarus made a decision to grant our Client a medical license at the first meeting.
At the final stage, our lawyers advised the Client on the payment of the official license fee and explained the procedure for obtaining the license form.
If you are interested in the healthcare field and you want to enter this market, please contact our Kyiv office and our lawyers will provide you with all the necessary services - from advisory to representative services. Our law firm also provides a wide range of legal services to existing healthcare companies and private practitioners.
We are ready to help you!
Contact us by mail [email protected] or by filling out the form: