We helped to solve issues related to organization of occupational safety and health at an enterprise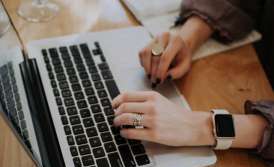 Within the framework of the Client's legal business support, the lawyers of our company brought the organization of occupational safety at the Client's enterprise in line with the requirements of the current legislation.
Initially, a detailed analysis of the Client's state of the existing document production for the issues regarding occupational safety was conducted. Among other things, it was found that not all the required logs were kept, and a number of occupational safety guidelines for workers had not been developed.
In a short time, we carried out fruitful work to fill in the gaps in the internal regulation of these issues; developed and submitted for approval occupation safety guidelines on working with computers and computer hardware, as well as on some other types of work that were carried out at the Client's enterprise.
Also, recommendations were provided on the need for certification of specific work spaces in terms of working conditions; and advisory work conducted on the obligations of the employer. It was emphasized that the employer must inform the employee about the working conditions and the existence of the not yet eliminated dangerous and / or harmful factors at the workplace, the possible consequences of their impact on health and the employee's rights to benefits and compensation for working in such conditions in accordance with legislation and the collective agreement, and the employee must sign off on having been made aware of this information.
The Client was also informed that occupational safety expenditures should be at least 0.5 percent of the payroll for the previous year.
Thus, as a result of the comprehensive work on the organization of occupational safety, the Client not only carried out work to bring social guarantees and labor rights of the employees in accordance with the requirements of the law, but also provided a reliable basis for a successful "welcome" of inspection of the State Inspectorate on Labor Issues.
We are ready to help you!
Contact us by mail [email protected], by phone number +38 044 499 47 99or by filling out the form: