Our law firm acts as legal advisor for a foreign company's rep. office for more then 5 years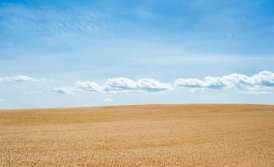 One of our major activities is legal support of representative offices of foreign companies in Ukraine. Usually such support is required in two types of situations:
if the legal issue is insufficient in order to hire an in-house lawyer;

when a rep. office faces a difficult taks which requires very specific skills.
The first type of cooperation usually does not continue long and ends with the development of marketing and sales activity of representative office in Ukraine, it often verges into the second type.
But still there are exceptions. Since 2012 our firm deals with the support of representative office of the company registered in one of the Asian countries. In course of cooperation we provided services in the following areas:
proofreading of contracts offered by key customers, risk analysis, participation in the agreement of their content;
claim settlement with debtors;
support of client's participation in tender procedures, analysis of tender documentation, assistance in filling out of this documentation;
registration of trademark, .ua domain, including for the purpose of compliance with the changed requirements of customs procedures;
drafting of foreign economic supply agreements, frequently with a provision that the goods do not cross the customs border of Ukraine (the seller and the buyer are outside of Ukraine);
obtaining licenses and permits, including operating licenses for construction works, as well as permits to perform works of heightened danger;
advisory services in the field of tax law, including the avoidance of double taxation, regular prices, rules of conducting business by a representative office, tax audit support;
registration services, namely: the registration of a satellite company that conducts business in Ukraine, makes a profit, pays taxes and employs the part of staff; making changes to its activities, address (with a view to decommunization), other;
advisory services in the field of corporate law, a quorum of the general meeting in a limited liability company, rules for the use of powers of attorney, other;
immigration matters, including invitations for the citizens of the countries, with which Ukraine has a visa regime, obtaining service cards for the representative office's foreigners-employees, obtaining work permits and residence permits;
cooperation with the law enforcement authorities with respect to carrying out seizures, providing temporary access to the documents, conducting examinations of the head of representative office, chief accountant and other personnel.
At the present time the work with the client is going and despite the considerable amount of work from year to year the client does not raise with the parent company the question of adding a lawyer to the staff of representative office.
If you have any questions about the work of foreign company's representative office in Ukraine or if you need direct help put your question to our lawyers and perhaps our cooperation will last for years.
We are ready to help you!
Contact us by mail [email protected] or by filling out the form: