Helped to change charter of NGO that hadn't been amended since 1996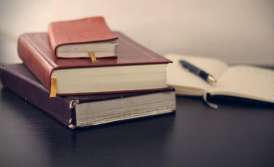 In the first half of 2017, the number of requests to our company for legal assistance and support of the registration of amendments to the charters of non-governmental organizations did not decrease. This is due to the fact that the time limits for bringing the provisions of the constituent documents of non-profit organizations in line with the requirements of tax laws and regulations were extended from 1 January to 1 July, 2017.
Interestingly, the charters of many organizations that contacted our company were compliant neither with the amendments to the Tax Code of Ukraine in 2015, nor with the relevant law that was adopted in 2013. And this was despite the fact that non-governmental organizations had only six months left to bring their charters in line with the Law.
However, the absolute record-breaker in our practice was a non-governmental organization that hadn't amended its charter since 1996. When our lawyers set out a list of new provisions to be reflected in the charter of the non-governmental organization, our Client decided to take as a basis not their own charter, but one of the most appropriate model charters offered by our company. Thus, this allowed to speed up the development of the new version of the charter of the non-governmental organization and to register all the necessary changes in within 3 business days.
However, this was not the greatest challenge of the project. We were faced with the fact that the governing bodies of the organization had not been re-elected for many years. Therefore, given the provisions of the Client's charter, there was no one who could convene a supreme management body of the organization to approve the changes. Fortunately, this is not the first time we have faced such a problem, and we have an appropriate solution.
The promptness of the registration of changes in the charters of non-governmental organizations, even in the most complicated cases, is one of the competitive advantages of our company. If necessary, we can develop and agree upon a new version of the organization's charter, as well as register the relevant changes within one business day.
One of the Clients contacted us quite late, almost before the end of the term established by law for bringing the provisions of the charter of a non-governmental organization in line with the requirements of the Code. In addition, this was obviously the period of the heaviest workload of the registration authority. Nevertheless, our lawyers managed to develop the new charter of the organization and register it with the judicial authorities within a few days. This allowed the Client to avoid losing the status of a non-profit organization.
You can learn more about the terms and conditions of cooperation with our company it terms of making changes in the charter of the non-governmental organization here.
We are ready to help you!
Contact us by mail [email protected], by phone number +38 044 499 47 99or by filling out the form: