Our lawyer provides an advice on peculiarities of the last will and testament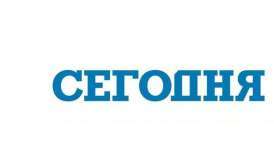 Volodymyr Misyurak, a lawyer of law firm "Pravova Dopomoga" provided his comments regarding situation of "Segodnya" newpsper reader which is related to peculiarities of the last will and testament.

The material was published on the 15th of May 2013.

"Good afternoon! I need an advice. In 2009 I bought an apartment in Desnyanskyi district of Kiev. It was registered by the Bureau of Technical Inventory. In 2011 I formalized my will to this apartment by means of notarization. Is it required to undergo additional re-registration in order for my will to be in force and where can I do it? " – Peter.

Answer of the lawyer:

"The Civil Code of Ukraine defines will as a personal order of a person to be fulfilled in case of his or her death. Until the death occurs the last will and testament will have no legal consequences including those that are related to ownership transfer. This is why there are no grounds for additional re-registration. At the same time the last will and testament will be in force. However in case of your death your heirs who are included in the testament will have to undergo the registration procedure. Upon receiving inheritance affidavit to real property a heir has to register inheritance rights by applying to the bodies of the State Registration Service of Ukraine. Ownership of the apartment will be in force since the moment of such registration. Thus formalization of will by means of notarization which is in compliance with all procedural regulations is sufficient in order to consider it to be in force. All the other actions will be taken by the heirs and by no mean depend on you".

The comment was provided within our firm's practice of Real estate, construction and land law.
We are ready to help you!
Contact us by mail [email protected] or by filling out the form: