Ivanna Stefanchyshena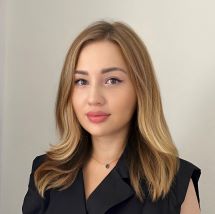 Position: Assistant of the Lawyer
Education: Taras Shevchenko KNU, educational program "International Relations"; NU OYA, educational program "Judicial activity"
Knowledge of languages: Russian, Ukrainian, English, Spanish
Email: [email protected]
Joined the team in December 2022 as a junior manager of sales of legal services, however, already then started working in the direction of medical law. Later, she moved to the legal department to the position of legal assistant in medical law.

Since childhood, she dreamed of becoming a doctor, but she knew for sure that medicine was the love of her whole life. However, in a certain period of time, she realized that doctors need reliable protection and help with legal issues like no other, and decided to become a lawyer in order to be able to work side by side with doctors and be a reliable support for them.

Medical law is not just a job for Ivanna, it is a calling of the heart and a desire to protect and help every doctor.

Ivanna loves to undergo various trainings and participate in medical congresses in order to be able to communicate with doctors on the "same level" in order to understand all the nuances of the work of doctors.
Write to the author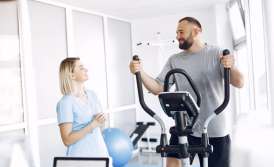 17.10.2023
Can an ordinary sports hall be turned into a physical rehabilitation center? What range of services can be provided in physical rehabilitation centers? Is it necessary to obtain a license for medical practice?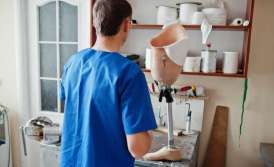 04.10.2023
Features of the combination of the manufacture of prostheses/their components and rehabilitation services in one institution. How to obtain a license to practice medicine for a rehab center? What specialties will doctors be able to work with patients in need of rehabilitation?