Franchising In Ukraine: Legal Advice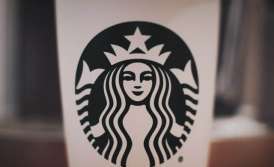 Many businessmen, especially beginners, are interested in the franchising model, as it gives an opportunity to access the already existing, successful business system.
Franchising is one of the ways for entrepreneurs to own a business. This is a kind of symbiosis of big and small business, which allows large companies to expand, and beginners - to safely enter the sphere of business.
The law of Ukraine does not contain such a term as "franchising", but civil and commercial law has such a concept as "commercial concession". Franchising is a configuration of business organization, where the company transfers to a certain person the right to sell products or services of this company. Franchising participants are a franchisor and a franchisee.
Today we will elaborate on how such a business model may exist in Ukraine and what it takes.
You may also like: What Form Of Taxation Is Better To Choose?
What is a franchise, a franchisor and a franchisee?
Franchise is a full business system that a franchisor sells to a franchisee. In fact, any line of business can be transformed into a franchise. There are about seventy economic sectors, where franchising methods can be used.
Franchiser is a company that transfers the right to use the trademark, know-how and operating systems.
Franchisee is a person or a company seeking for assistance in starting a business. Franchisee personally defrays expenses on starting a business. A franchisor often offers good discounts.
A franchisee adheres to certain rules, a franchisor gets profit. A franchisee makes a down payment, and then makes regular payments. It is like a lease, because in fact, ownership of the trademark is not transferred, a franchise only gets the right to use it.
The level of interaction between a franchisor and a franchisee is very important. Franchisees should understand that in any case they will have to take into account the franchisor's viewpoint, to comply with all the rules and obligations prescribed in the agreement.
Read also: Small Business Development
Why is it worth checking the future partner before signing a franchise agreement?
The reason is that once the agreement is concluded, you have the same obligations as the owner. Therefore, it is important to know whether the brand owner is committed to develop its business or just wants to earn on you.
We recommend that you check about the following information:
How long the brand has been on the market;
Brand reputation;
Demand for goods and services;
A quantity of franchises sold;
Total reach;
Customer and partner feedback.
It is worth looking for information as open and transparent as possible to avoid risky situations. This information can also be provided to you by an experienced lawyer after assessing your request and the market situation.
It is worth asking such questions:
What's the payback period?
What investment is needed?
How long will the launch take?
What type of business control is used?
What kind of support is provided?
Is the staff being trained? How are they trained?
How many retail locations does the owner have?
Which countries are covered?
What kind of development plan is offered?
You may also like:
Law Firm OrIn-House Lawyer?
Signing a Franchise Agreement
The relationship between the franchisor and the franchisee is regulated by a franchise agreement. Such an agreement shall be executed in writing, specifying the subject matter, duration, risks, payment, rights, obligations, liability, etc. Remember that this agreement is null and void unless executed in writing.
It's worth mentioning that a franchisor and a franchisee can be only individuals and legal entities that have the status of business entities.
Franchising risks
The main risks when entering into a franchise agreement are as follows:
Improper drafting of the agreement. Such details as, for example, a written form of all agreements, the existence of basic conditions, the prescribed amount of payment, etc., must be specified clearly and thought out in advance;
Lack of information about the counterparty. The owner of the franchise must provide you with financial statements and other information you need to accurately assess the business profitability.
Unfortunately, it sometimes turns out that the company that owns the franchise is the defendant in a lawsuit, or the trademark is not original. Such situations can be avoided by entrusting the verification of the company to specialists and secure yourself with a legally correct agreement.
As for the risks of the franchise owner, the most difficult case is the situation when the franchisee runs out of money, closes the company and disappears, and the franchisor needs to solve problems, pay off debts to creditors, etc.
When signing a franchise agreement, the parties do not always foresee what may happen in 10-20 years. A franchisee is often assured that franchising is endless and there can be no negative consequences or premature termination of cooperation. That is why you should prescribe all risks and their solution in the agreement.
If you want to avoid unnecessary consequences, to set up and run your business effectively, don't hesitate to contact our specialists!

We are ready to help you!
Contact us by mail

[email protected]

or by filling out the form:
We are ready to help you!
Contact us by mail [email protected] or by filling out the form: