How to purchase electricity in the new energy market of Ukraine?
Cost of services:
from 45 000 UAH
Registration as an electricity market participant
from 75 000 UAH
European market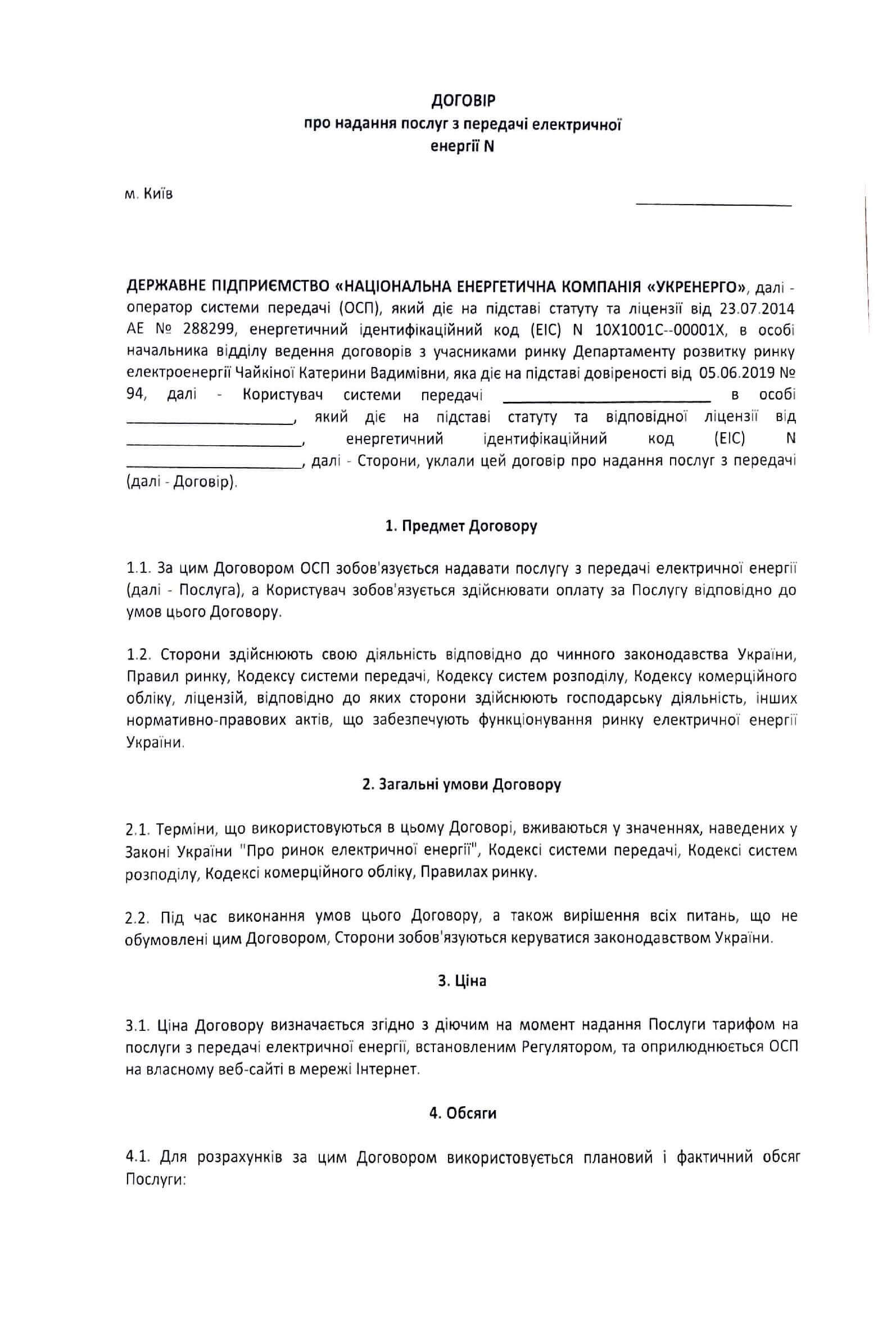 Reviews of our Clients
General director I.Logvinenko , Bravo Airways
Bravo Airways company expresses its gratitude to law firm "Pravova Dopomoga" for high quality and timely provision of legal services.

L. Chervonyuk, LLC "Vitalux"
Vitalux company highly appreciates results of cooperation with Law firm "Pravova dopomoga", can characterize it as a reliable partner and based on personal experience is ready to recommend it to interested persons...
Chief ophthalmologist of Ukraine, Oksana Vitovska, All-Ukrainian alliance of ophthalmologists
We would like to express sincere gratitute to the team of Law firm "Pravova dopomoga" and personally to Volodymyr Gurlov for professionalism and purposefulness in your work.
General director Skibinskiy V., Yokogawa Electric Ukraine Ltd.
Yokogawa Electric Ukraine Ltd. recommends Vladimir Gurlov and his team of lawyers as a reliable legal partner and advisor for foreign businesses in Ukraine...
Partner, Denis Y. Lysenko, Vasil Kisil & Partners
... we would like to express our respect and gratitude for the fruitful cooperation.
... our work on joint projects assured us of your high level of professionalism

General Manager Stashkevych I.Y., LLC "Trading company" Rud"
We would like to indicate that law firm "Pravova Dopomoga" has become a reliable partner for legal services provision and we can recommend it as a team of qualified professionals who are easy and pleasant to deal with
G. Zeynep Kucuk, SANOVEL ILAC SAN. ve TIC. A.S.
Helped with the liquidation of a foreign representative office in Ukraine
President Tedeev E.S., Ukrainian wrestling association
Ukrainian wrestling association would like to express its sincere appreciation to the team of Law firm "Pravova Dopomoga" for mutually beneficial cooperation
We are often asked, "What is the complete procedure for starting an energy company with connection (entry) to the electricity market? What are the terms? What will it take? And how long will it take?"
We have been working in this area for many years and have gone through the whole process many times, adjusting to all the changes and developments. That's why we decided to write this material with step-by-step guide and explanations on how to start your electricity company.
You may also like
: Electricity Imports And Exports


Stage

List of the documents required*




Performance time limit with lawyer's assistance**

Performance time limit without lawyer's assistance

Price***

Legal advice




Starting a company

Copies of passports and identification tax codes of all founding members

1-2 business days

The procedure can take about a week

About UAH 6,000, in case of a standard procedure

The license can be issued to an individual entrepreneur. However, a LLC is the best option in terms of tax administration.

VAT registration

EDRPOU code

In case of timely request, it can take 1-2 business days.

Alternatively, you can buy a VAT registered ready made company

It can take about 2 months, if you miss the established filing period

It is usually included in the company registration fee

You won't be able to sign an agreement with Ukrenergo. NPC without passing this stage.

Obtaining the license

EDRPOU code

Bank account details

Information on actual business place

Company website

12 business days, regardless of whether we take over the development of the website or not

It can take a couple of months

UAH 12,000, if we only obtain the license

UAH 22,000 UAH, if we prepare the required documents and develop a website

As practice shows, the development of the site often delays the process, if this work is not done by our specialists

Obtaining an EIC code and creating a company's personal account

EDRPOU code

NEURC resolution on the license issuance

3-4 business days

Up to 1 week

Included in the cost of signing an agreement with Ukrenergo, NPC

This stage requires thorough attention, because it is a kind of identification code of the company

Signing a transfer agreement with Ukrenergo, NPC.

Copy of the charter

Extract from the Unified State Register

Copy of the decree

2-3 business days

2-3 weeks

UAH 30,000

Although the list of documents seems quite simple, it is necessary to prepare several applications completed in the prescribed form, as well as all documents properly certified in order not to be refused by Ukrenergo, NPC

Joining the imbalance and balancing market

Contacts of persons who will work on the MMS platform

2-3 business days

1 week

Included in the cost of signing an agreement with Ukrenergo, NPC

At this stage, it is important to properly prepare all the documents and choose the appropriate market segments so that there will no longer be a need to take up this issue

Signing an agreement with the Market Operator (day-ahead market and intraday market)

Minutes and decree appointing the director

List of documents, which is given during the LLC registration.

Charter

Extract from the Unified State Register

Extract from the VAT payers register

Certificate of opening a regular and special bank account

Copy of the letter confirming the registration as a market participant

Electronic Digital Signature certificate

1 week

About 1 month

UAH 15,000

The stage of joining the Market Operator can be considered the stage of joining the intraday market and day-ahead market. Each error at this stage may cost you 1-3 days. Besides, the electronic digital signature and special bank accounts are often questioned, which may also take 1-2 weeks of your time

Accreditation at the Ukrainian Energy Exchange (UEE)

Passport and identification code of the person who will work in the system

Extract from the Unified State Register

Charter

Balance sheet

Decree and minutes appointing the director

Electronic Digital Signature Certificate

Up to 1 week

2 weeks

UAH 15,000

The complexity of this stage is that the UEE has several sections, and the electronic digital signature obtained for Ukrenergo, NPC is not suitable for this stage. Besides, the procedure of accession is performed online, and paper documents shall be submitted with due time only

Signing of a public contract with Oblenergo and DTEK

Depends on each specific Oblenergo

1 week

1 month

UAH 5,000

As a rule, we don't help our Clients to join all Oblenergos and DTEKs, in order to save their money. We only show them the procedure using one example, and provide them with effective tools to accelerate the process






* - We don't specify the documents to be prepared by our lawyers.
** - Upon the receipt of the full list of documents.
*** - May be lower or higher depending on your situation. Please call us for assessing the case.



Some of the above stages can be reduced by purchasing a shelf company that has already obtained the license and underwent some stages. For example, a company that has already entered into the agreement with Ukrenergo, NPC and joined Oblenergo.
You may also like: How To Join Oblenergo?
Undergoing some of the stages are financially unprofitable for a shelf firm for sale, as the Exchange and the Operator provide for mandatory payments on a monthly basis and the obligation to receive electronic digital signature for a person who will work on the appropriate trading platforms. The timely advice of a lawyer will help you to make head of all these issues.
If you want to get the Electricity License, to become a participant of the new electricity market, or get advice on your activities - don't hesitate to contact us.

We are ready to help you!
Contact us by mail

[email protected]

or by filling out the form:
We are ready to help you!
Contact us by mail [email protected] or by filling out the form: