How to open a gas station?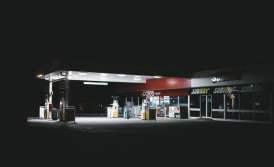 Owing to the oil and fuel market reform in Ukraine, this type of business faces significant changes.
We will elaborate on the requirements that shall be currently met both by large networks of filling stations, as well as by small agricultural filling stations.
This material will help you to understand what you need to do in order to bring the activities of your filling station in accordance with the legislation.

Related article: Registration In EFSMS And URETI (Unified Register Of Excise Tax Invoices): What Is It And Why Is It Necessary?
Stages of opening a functional filling station
The first stage for any enterprise involves the registration of the subject of entrepreneurial activity and selection of the necessary type of activity. The Classifier of Types of Economic Activities provides only a few types of economic activities (KVED), which filling stations or agricultural filling stations can choose.
Let's differentiate between the following options:
In case of trading fuel using a cash register at the filling station, it is necessary to choose KVED 47.30, i.e. fuel retail trade.
If in addition to liquid oil products, you also trade in gaseous oil products (e.g. gas), then you should also add KVED 47.78.
The second stage involves the purchase of the necessary equipment, selection of the land plot and design of the filling station. Today, pursuant to the law of Ukraine, there is a number of legal requirements to:
Measuring devices, which are mandatory for installation in some cases;

Storage tanks;

Petroleum products trade places;

Cash registers used for sales;

Fuel accounting software;

Distance between the buildings at the filling station;

Price display board that shall be located at the exit and next to the filling station operator;

Service personnel.
Note! This is one of the most important stages. If you buy equipment that will not comply with the legislation or will not be subject to verification, there may be problems with the subsequent receipt of the necessary documents.
Related article: Flow Meters And Level Gauges: The Necessity Of Installation And Registration Process
Special attention should also be paid to the purchase of a petroleum products receipt and supply units. The legislator distinguishes between several types of filling stations according to the types of units:
Stationary - a filling station, where the fuel dispenser is separated from the tank. And the structure itself is installed as a stationary facility and put into operation.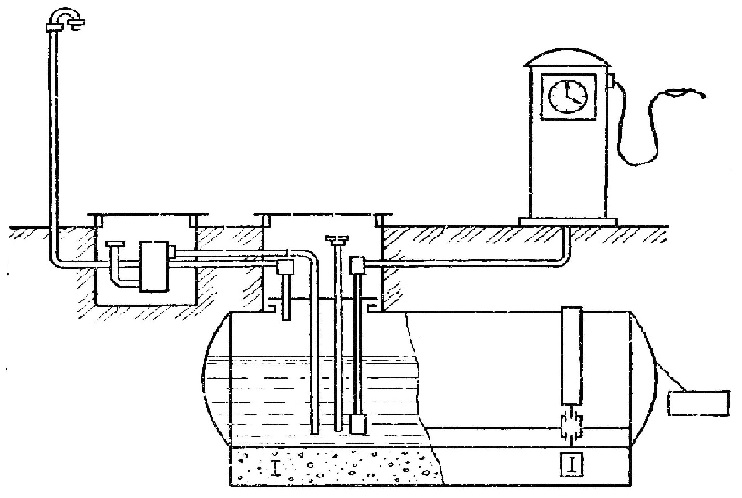 Mobile

- complex refueling systems with chassis or trailers.

Container

- Filling stations with an integrated fuel supply system and storage tank. As a rule, they are installed as fixed objects, but there are exceptions.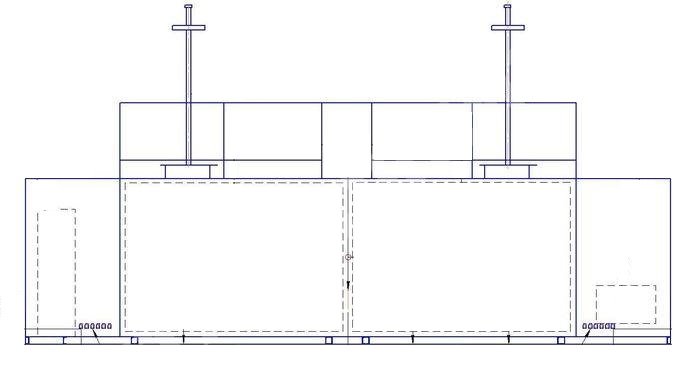 The third stage involves obtainment of permits and licenses and inclusion of the company into the necessary registers. This stage shall also comprise professional training of personnel under the Fuel Station Operator topic in the relevant courses.
Our service: License For Petroleum Products Retail/Wholesale Trade, Their Production And Storage
The fourth stage involves the payment of excise tax on petroleum products sold, presentation of accounts and metering data.

How can we help you?
At each stage of the filling station's operation, you may face a number of common problems that arise when contacting regulatory officials. In addition, you may get some questions when preparing documents due to a great number of legal requirements for filling stations.
We can help you to make this way less time and money consuming. This will allow you to significantly accelerate the the process of opening and bringing your filling station in line with the requirements of the current legislation, as well as protect your business from problems that may arise in the future.

We are ready to help you!
Contact us by mail

[email protected]

or by filling out the form:
We are ready to help you!
Contact us by mail [email protected] or by filling out the form: