Advertising of drugs and medical devices in Ukraine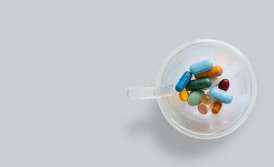 Andriy Buzynnyi, lawyer of our firm prepared the material about amendments to Principles of legislation of Ukraine on healthcare.

The material was published on Pravotoday portal.

You may be interested in firm's service of Legal analysis of medicine advertisements.

Unabridged text:

"It will be possible to recognize corruption related actions of a physician by stripes on his gown.

On the 4th of July 2012 the Verkhovna Rada adopted the Law "On amendments to the Principles of legislation of Ukraine on healthcare related to limitations for medical and pharmaceutical employees during conduction of their professional activities" number 10560 (hereinafter – the Law). The Law suggests to add Article 781 to the Principles of legislation of Ukraine on healthcare. The Article provides that employees of medical establishments and drugstores will be subject to a number of limitations related to their activities.

When the law and its amendments enter into force, medical and pharmaceutical employees will not be allowed to:
Receive unlawful profits from business entities that manufacture and / or sell medicinal drugs, medical devices or their representatives;
Receive samples of medicinal drugs, medical devices (except for the cases related to clinical tests of medicinal drugs or clinical test of medical devices that are based on agreements) from such entities;
Advertise medicinal drugs, medical devices;
Provide unreliable information or avoid provision of information about existence of medicinal drugs with similar active ingredient, form of medicines dispense, dose, hide information about existence of medicinal drugs with different price (the last limitation is applied only to pharmaceutical employees).
Generally, the legislator expected to limit abuse of official capacity by physicians and pharmacists. It is not a secret that pharmaceutical manufacturers often have use of the fact that mentioned persons rather than actual patients chose drugs. In most cases "indirect" features of advertising could be detected when medical employees used trademarked stationery, paper forms with trademarks, stripes with names of drugs/manufacturers on doctors' gowns, different printed elements (bulletins, leaflets, etc.).

In this regard the main goal of the amendments is to eliminate any form of advertising in professional activities of doctors and pharmacists. However it is one more case when lawmaking technique fails to work which causes many difficulties to participants of the market, including bona fide ones.

In particular the terminology is quite unclear. And while it is still possible to define term "medical and pharmaceutical employee", "professional activities" by means of other regulatory acts (the Criminal Code of Ukraine, Code of Administrative Offences of Ukraine, healthcare legislation), the term "representative of manufacturer should be clearly defined". Because it is doubtful that representation provided by these innovations is similar to one from the Civil Code of Ukraine (one that is based on agreement or law). In this case term "representative" seems to be wider since it includes any person that is entitled or obligated to perform some actions on behalf of another party based on agreement, law, act of legal entity's body, authorization or other grounds. In other words a representative in this case acts as an agent between pharmaceutical company and a doctor (it is somehow similar to term "instrument of crime" in theory of criminal law).

Such definition as "during conduction of professional activities" that is provided by the Law is also very unclear. Based on the analysis of regulatory acts in other legal fields one can conclude that temporary factors of professional activities conduction should be limited by working period. But if it is so then for example violations listed in the article that are committed during vacations, sick leave or simply in the evening at a café will not be considered as such that are committed "during conduction of professional activities". It seems that MPs wanted to set the prohibition regarding the entire time of work of such medical employee: since employment and until dismissal. So it is expected that the provision will be additionally explained.

As for the nature of the very amendments it should be noted that:

First of all, prohibition related to obtainment of unlawful gain (receiving money or any other property without legal grounds) by medical and pharmaceutical employees. It is doubtful that the regulation had to be defined this way since it copies a regulation that already prohibits to obtain unlawful gain and is provided by the Law "On principles of prevention and opposition against corruption". It is possible that the legislator wanted to extend list of persons but in order to do so it was necessary to define the term "medical and pharmaceutical employee" clearly. But it was not done.

Secondly, the prohibition regarding sampling: from now on pharmaceutical companies will not be able to "share" free samples of medicinal drugs and medical devices in order to show the quality of their products. On the one hand such prohibition is not different from obtainment of unlawful gain (because even pills are considered to be property). But on the other hand (and this is confirmed by many experts) sampling is rather useful than harmful – it is upheld by world practice of its application. It is only required to set clear regulations of this products distribution remedy.

Another important aspect of the amendments is prohibition of medical products advertising by employees of the medical field. Many people reached the conclusion that a doctor cannot write a prescription for/ recommend particular medicines with consideration of individual treatment approach. Detailed analysis of legislation allows to disagree with the fact. The prohibition is set regarding advertising (spread of advertisements) and advertising can be defined as spread of information about product to undefined amount of persons (advertisement consumers). Thus, prescribing a particular drug to absolutely particular patient is not considered advertising since list of related persons is not in compliance. Signs on doctor's gown, trademarked stationary or different posters, bulletins, etc are aimed to inform all persons who see such information and thus these elements fall under the definition of "advertising".

Even though the amendments are mainly applied to doctors and pharmacists, the major party that should be concerned are manufacturers since they will have to find alternative ways of their products distribution. Many of them are already considering aspects of sponsorship and other means of marketing. Unexpectedly the Ministry of Healthcare of Ukraine actively supports them and filed a petition with a request to veto the amendments to the President. If the signing does occur* the amendments will enter into force since the 1st of August.

*The President signs the Law.
We are ready to help you!
Contact us by mail [email protected], by phone number +38 044 499 47 99or by filling out the form: