Legal services for medical institutions
Cost of services
from 700 USD
Problem solvement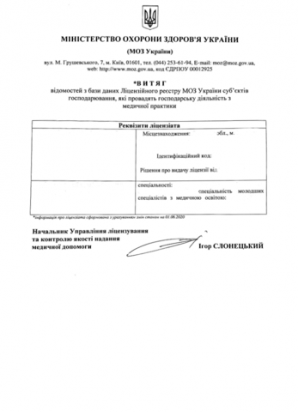 Reviews of our Clients
Chief ophthalmologist of Ukraine, Oksana Vitovska, All-Ukrainian alliance of ophthalmologists
We would like to express sincere gratitute to the team of Law firm "Pravova dopomoga" and personally to Volodymyr Gurlov for professionalism and purposefulness in your work.
General director Skibinskiy V., Yokogawa Electric Ukraine Ltd.
Yokogawa Electric Ukraine Ltd. recommends Vladimir Gurlov and his team of lawyers as a reliable legal partner and advisor for foreign businesses in Ukraine...
General Manager Stashkevych I.Y., LLC "Trading company" Rud"
We would like to indicate that law firm "Pravova Dopomoga" has become a reliable partner for legal services provision and we can recommend it as a team of qualified professionals who are easy and pleasant to deal with
L. Chervonyuk, LLC "Vitalux"
Vitalux company highly appreciates results of cooperation with Law firm "Pravova dopomoga", can characterize it as a reliable partner and based on personal experience is ready to recommend it to interested persons...
President Tedeev E.S., Ukrainian wrestling association
Ukrainian wrestling association would like to express its sincere appreciation to the team of Law firm "Pravova Dopomoga" for mutually beneficial cooperation
General director I.Logvinenko , Bravo Airways
Bravo Airways company expresses its gratitude to law firm "Pravova Dopomoga" for high quality and timely provision of legal services.

Partner, Denis Y. Lysenko, Vasil Kisil & Partners
... we would like to express our respect and gratitude for the fruitful cooperation.
... our work on joint projects assured us of your high level of professionalism

G. Zeynep Kucuk, SANOVEL ILAC SAN. ve TIC. A.S.
Helped with the liquidation of a foreign representative office in Ukraine
What we offer
Legal audit of medical center documentation;

Consultations on starting or buying a medical center;

Preparation of constituent documents and further support in registration and obtaining a medical license, or extending the license;

Legal support of medical center after getting the license;

Consultations on working with people with disabilities;

Preparation of main legal documents for the medical center;

Representing the interests of the medical center at the Ministry of Health;

Representing the interests of the facility in the courts of all instances;

Preparation of responses to requests from lawyers, law enforcement agencies, and citizens;

Analysis of the situation and development of a strategy in case of a patient's complaint;

Master class on the rules of conduct of medical workers at the interrogation, etc.
Documents required
List of documents
Articles of Incorporation
Regulations of the Medical Center
Collective Agreement
What does legal support services for medical business include?
Legal support of health care facilities has its own characteristics and difficulties because it combines the standard issues and problems of any business entities (registration, recruitment, dismissal, checks by various state institutions), as well as the peculiarities of the medical field:
getting a license;

license extension;

accreditation;

sick leave certificates;

medical facility documentation;

wartime operations, etc.
Legal support services will be tailored to the needs of your facility and will include the most popular services that allow a medical center to successfully start operating and receive timely, qualified legal assistance.
If you have decided to go into the medical business, our assistance will begin with advice on the following isuues:
choosing a business structure and taxation system;

registration of a legal entity or individual entrepreneur to obtain a medical license;

assistance in choosing the premises for health care facilities;

supporting the signing of a rental agreement or the purchase of premises and obtaining the Act of the Sanitary and Epidemiological Station;

preparing and supporting the filing of documents to obtain a Medical License;

developing a startup package of documents to start a medical facility;

advising on the employment of medical personnel, accounting, and human resources management.
If you have an established medical business, our team will provide you with the service package you need:
if you are planning to expand your business - legal due diligence and recommendations on necessary legal actions;

if you face legal problems but are not able to solve them on your own - protection of your interests in all instances;

if you want to get permanent control of the legal situation in the medical business, to provide ongoing protection from disgruntled patients or other legal troubles - we offer a standard set of business support services;

if you want to terminate or suspend your medical business - we will provide support for this procedure and take care of all organizational legal matters.
Service packages offers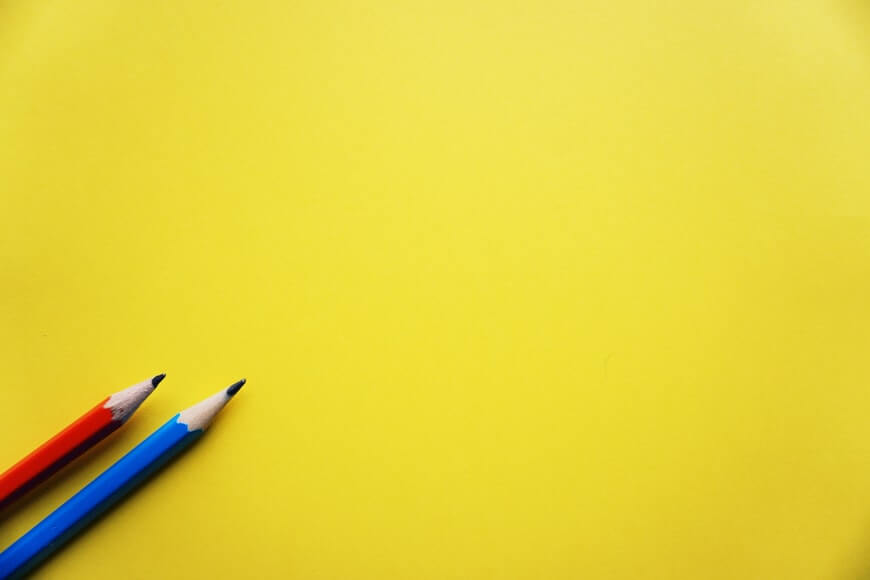 Start
from 2000 USD
initial consultations regarding the vision of creating a business, choosing a form of business;
consultations on choosing a tax system, employment of personnel;preparation of a package of founding documents and registration support;
assistance and/or support in finding a room, preparation of a lease agreement, proposals for vacation rentals for the duration of repair works;
obtaining the SES Act for the premises;
supporting the preparation of documents for obtaining licenses;
assistance with the formation of a package of personnel documentation of the institution;
assistance with the search and registration of relations with the medical director of the institution;
development of the basic technical documentation of the medical institution (regulations on the medical board, contracts for the provision of medical services, templates for refusal to receive treatment, etc.)*.
*the amount of required documentation is set for each client separately, and affects the final cost of the package.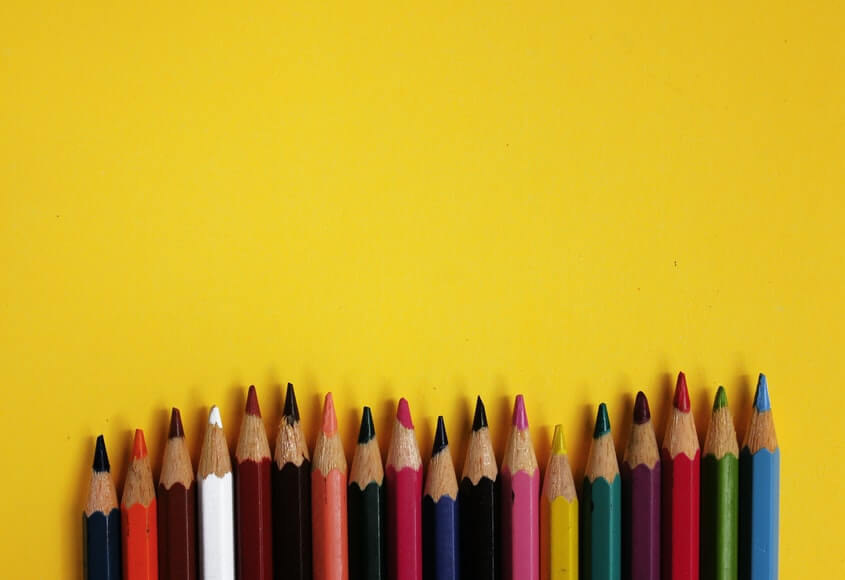 Problem Solving
from 600 USD
Analysis of the existing problem of the Client.
Development of an action plan aimed at eliminating existing problems and achieving the task set by the Client. For example:
organization of the process of labor protection in the medical center;
support of the advertising campaign of the medical center;
assistance with the passage of metrological verification of equipment;
organization of the process of protection of personal data in the medical center;
solving problems in case of leakage of personal information of patients;
solving problems with a dissatisfied client in a peaceful way, etc.
Implementation of the proposed action plan by our lawyers.
*the final cost of the package will be formed depending on the complexity of your request and the number of hours of a lawyer that will be required to solve it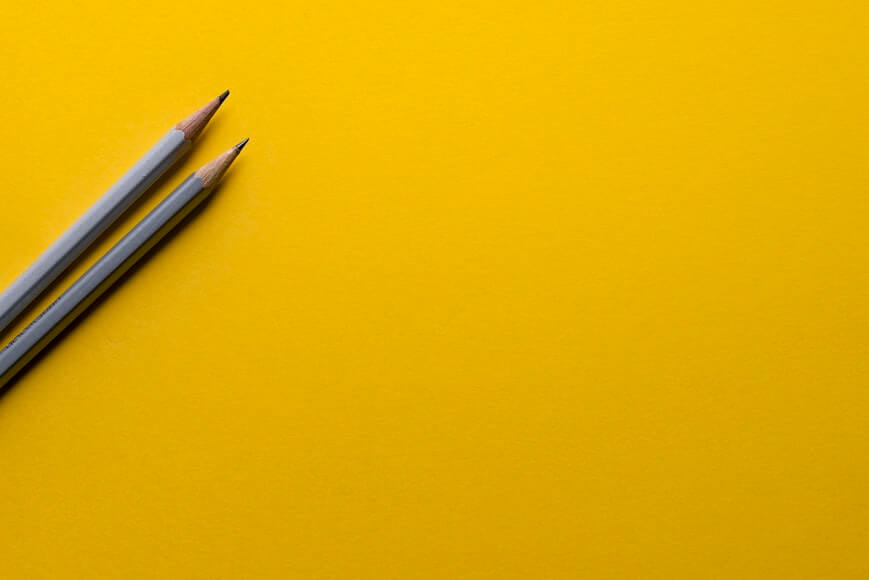 Wartime
from 1500 USD
Consultation on the actions of the medical center staff and the preparation of the necessary package of documents, including how to act in the event of an air alert
Document analysis of existing medical center documents and formation of a list of documents that need to be developed for medical center security
Formation of a package of documents "Wartime", adapted to the specifics of a specific medical center

Development or editing:

Collective agreement
Rules of internal labor regulations
Rules for the stay of patients in the medical center
Rights and obligations of patients
Informed voluntary consent of the patient to receive medical care during an air alert
Notice on the processing of personal data
Agreement on the provision of medical services
Documents that will protect against claims of neighbors about the noise of the generator
Training consultation for staff on actions based on created documents (up to 2 hours)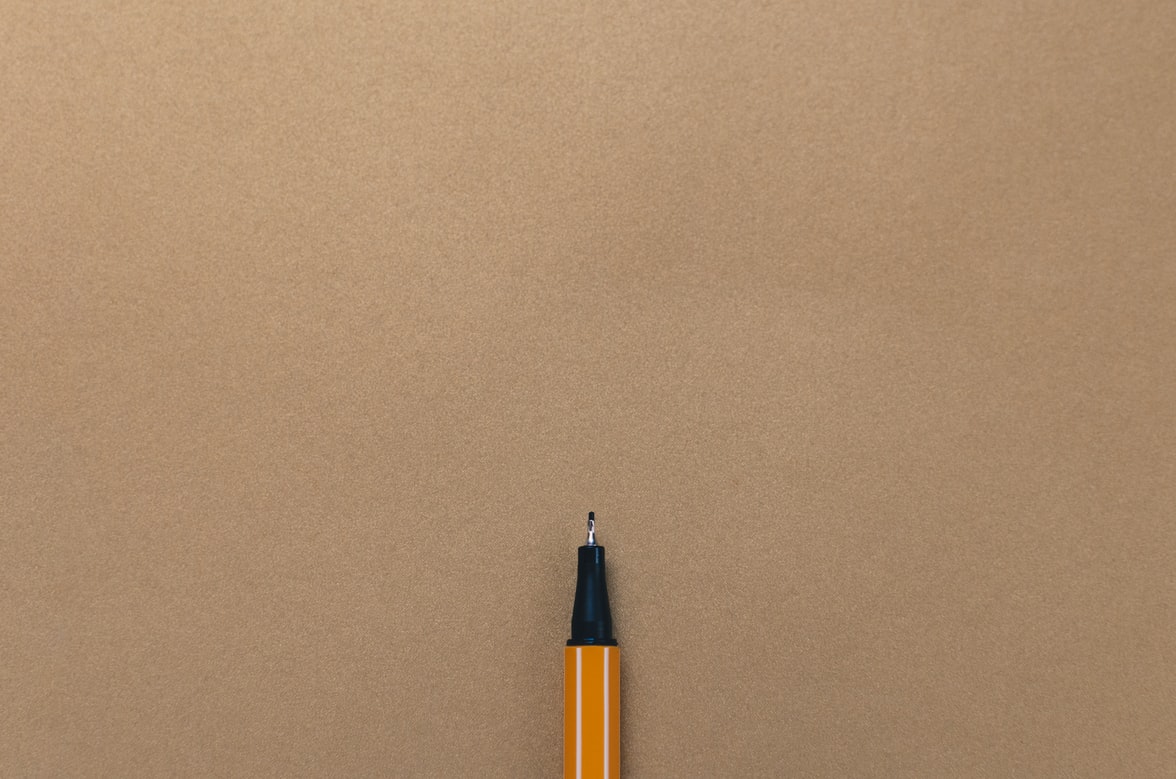 Audit+
from 1000 USD
Audit of existing documents of the medical center for compliance with the requirements of the law;
Analysis of the Client's needs and problems, which he wants to correct in the organization of his own medical center;
Consultations on labor and tax issues to optimize the work of the medical center;
Written recommendations of a lawyer regarding the further organization of the work of the medical center.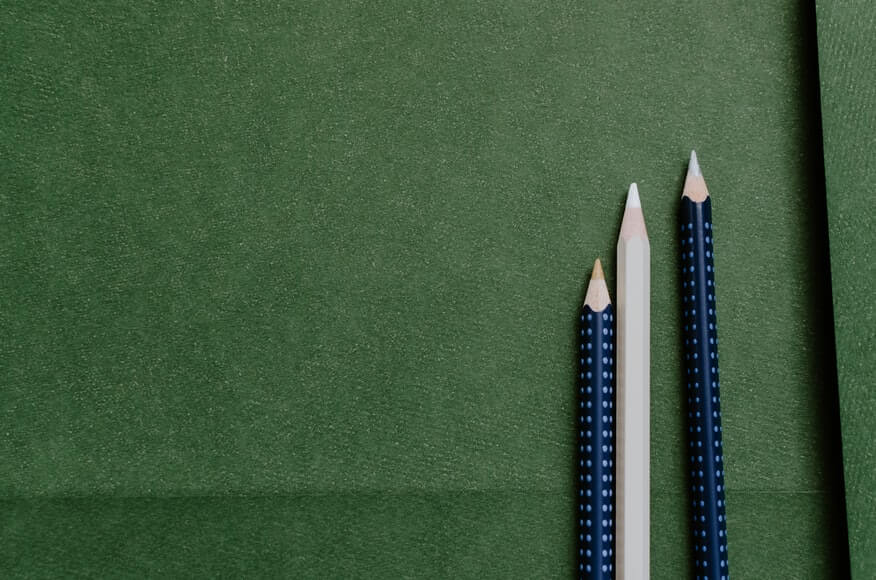 Court
Negotiable
familiarization with case materials;
study and development of legislation and court practice;
collection of evidence base;
preparation of a defense strategy;
preparation of a lawsuit (response, response to a response, objection to a response to a response);
preparation and submission of motions and requests of lawyers.
* lawyer's court days are paid separately.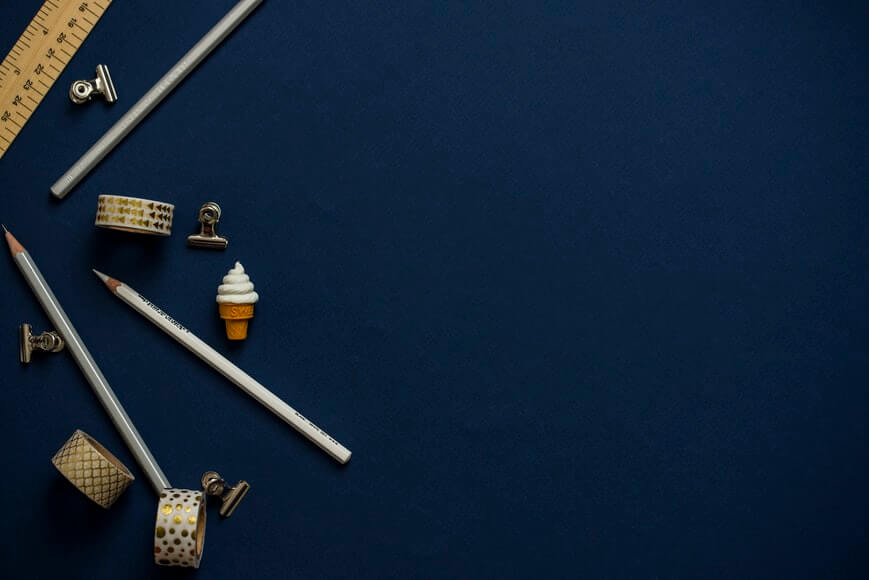 Lawyers Agreement
from 650 USD
concluding a contract for legal assistance with the medical center;
formation of a lawyer's file;
legal assistance during searches and access to documents;
protection against searches and access to documents by regulatory authorities.
The cost of legal services for medical institutions
The fee depends on several factors:
scope;

complexity;

timeline.
If you choose our team for legal support of your medical business, we can provide you with the following services:
Reviewing and analyzing the legal documentation of your medical center;

Providing advice on the application of the law;

Drafting of documents (regulations, rules, routes, applications, complaints, contracts, and other internal documents) for the daily operation of the center;

Representation of your interests in state authorities of different levels.
What documents does a medical center need to get started?
As with any business, a medical center must prepare documents, some of which are necessary for the registration, and some of which are necessary for the further operation of the center. Roughly they can be divided into several blocks:
Constituent documents;

License documents (or a package of documents for obtaining a license);

Package of documents on main activities: the Internal Labor Rules and Regulations, Collective Agreement, Provision on the Medical Center, protection of personal data, labor protection, confidential information;

Personnel documents: employment agreements, personnel files, check of specialists, etc.;

Medical documents: patient pathways, local acts, orders, regulations, rules, instructions, plans, etc.
The scope of documentation required depends on the following factors:
the level of medical care (primary, secondary);

the number of specialties indicated in the license;

willingness of the owner of the medical center to be accredited in the future.
A medical center is a constantly changing, growing, and expanding living organism, which is why documentation is a never-ending process of changes and innovations.
The formation, control, and revision of medical facility documentation at all stages of its operation is one of the main tasks of our company in supporting medical practice.
Why us
Support at every stage of the center's development
We have unique experience in supporting private medical business from the birth of an idea to its implementation and transformation of one medical center into a network.
Comprehensive range of services
We have managed to unite the best specialists in the field of jurisprudence and therefore, by signing a contract with us for legal support of your medical business, you will receive a full range of legal services. They include consulting on tax law, advice on accounting or personnel accounting, protection of interests in state bodies, etc.
More than 15 years of experience in medical law
Our company has been obtaining medical licenses of any complexity for more than 15 years. We have obtained more licenses than any company in Ukraine.
We are ready to help you!
Contact us by mail [email protected] or by filling out the form:
Medical clinic advertising
Medical services fall not only under medical law but also under the Consumer Protection Law and Advertising Law. These laws contain clear requirements for healthcare providers to advertise their services.
We will analyze not only the agreement with the advertising agency but also help you to avoid penalties from the State Consumer Service for violation of the requirements for advertising of health care facilities.
The medical center may be faced with dissatisfied patients and other little troubles during its operation
Any business entity may encounter certain issues and difficulties in its activities.
The medical center's troubles have some peculiarities. Frequent troubles that a medical center encounters on a day-to-day basis include:
disgruntled patients;

your worker forgot or didn't know that personal and medical information about the patient must be kept private;

you are required to pay a refund for services;

you get a temporary access order or subpoena.
Such problems can be solved after they occur, or you can try to avoid them by preparing in advance. In this connection, we:
Provide you with an algorithm of actions to eliminate misunderstandings with your patient.

Help protect personal (sensitive) patient data.

Teach your staff the algorithm of actions for non-standard situations.

Defend your interests in court.
Defending a medical organization in court
Business activities, especially those in the field of medical services, involve certain risks. A disgruntled patient or counterparty is not always willing to reach an agreement in a pre-trial format. Sometimes a medical center is not even aware of an existing conflict until they receive a court summons.
Our team will help prepare for litigation of any complexity, as follows:
Collect the evidentiary base;

Analyze the current legislation at the time of the conflict situation;

Develop with you a strategy and tactics for the case;

Represent your interests in court.
We advise our clients to resolve issues in pre-trial proceedings because the court process usually lasts quite a long time - from 2 to 7 years.
But our clients know for sure that 60% of their winnings are due to properly prepared documentation, both for main activities and medical practice.
Drafting Contracts for Medical Center
A package of services for the preparation of Contracts for the Medical Center includes:
preparation and development of employment agreements (fixed-term, open-ended, with non-fixed working hours, with different forms of salary payments), and as a bonus a non-disclosure agreement for employees;

drafting of medical services agreements (public and private);

preparation or legal analysis of contracts for supply, contracting, and services;

preparation and support of the contract of lease of premises for the further location of the medical center, analysis of the location, and compliance of the premises with the relevant State Construction Standards of Ukraine;

Preparation of reimbursement agreements.
Registration of a medical center trademark
Protecting the intellectual property of a medical institution is as relevant as protecting one's business reputation. In most cases, timely registration of a trademark means saved funds, rights, and time for every business project.
Our cooperation in registering a trademark for a medical center begins with the question of what goods and services the trademark will be used for or is intended to be used in the future. In which countries the trademark will be used.
Once these questions have been agreed upon, our specialist:
conduct a search for similar marks registered or applied for registration;

analyze the results of the search and the formation of the application;

submit the application.
Further examination of the trademark by the Ukrainian Patent Office takes about 2 years. There is a procedure of accelerated examination, which takes from 3 to 9 months.
It is not a quick process, but you get protection even earlier than the certificate for the trademark.
Answers to frequently asked questions
Yes, you may! The legislation does not limit the company to obtain a license at the place of registration of the legal entity the company may have a network of medical centers and to avoid registration of a new legal entity for each medical center, the legislator allows to obtain a license just for the place of medical practice. In this case, the lease agreement and the order on the establishment of a structural subdivision within the business entity for medical practice will be basis for obtaining a license.
No! The licensing conditions require that you obtain a license solely for a business, not for an individual. If you hire a physician as an outside contractor, you are not violating the licensing conditions, since he or she is employed by you and is subject to all the rules of labor law and licensing requirements. If the medical center wishes to enter into a civil law agreement with a physician, then the licensee, i.e. the medical center, violates the licensing requirements, as they will practice medicine without a proper license, which in turn could lead to criminal liability in addition to losing the license - if the medical care of such a physician leads to certain consequences for the patient.
Assistance in organizing medical tourism for Ukrainian medical institutions
Medical tourism used to be quite profitable in our country. Of course, the war has made its adjustments in this area as well, but it has not changed the fact that Ukraine has:
a huge number of highly qualified medical professionals;

lower cost of medical services;

the right number of specialized institutions, which are of primary interest to foreign patients.
Before the war, medical tourism had several main areas, including:
plastic surgery;

ART (artificial insemination or surrogacy);

different methods of rejuvenation with cell technologies.
The reasons for the tourist business popularity were also the significant cost of these services in the country of residence of the tourist/patient, and/or the legal prohibition of these types of medical services in certain countries.
Our team has experience with medical tourism, both individually and through intermediaries with well-established processes.
A medical tourist is not just a foreigner and stateless person. There is quite a large layer of our citizens living and working abroad, but receiving medical services in our country.
If a Ukrainian medical institution wants to try itself in the field of medical tourism, it should prepare itself for systematic servicing of foreign patients.
Usually, we help our clients to prepare and support contracts with intermediary companies, which organize a search for medical tourists, their arrival to our country, provision of accommodation, interpreter, etc. In these schemes, the medical center provides only medical services and receives payment for these services directly from the patients or the intermediary company.
We have had cases of cheating by a foreign patient in our practice, this case is currently being reviewed by the court.
If you want to protect your medical business in Ukraine, expand it and ensure that in any conflict situation you will have reliable legal protection, don't hesitate to contact us.