Foreign (non-resident) employees in Ukrainian representative office
Cost of services:
from 400 USD
When Client is elegible and has all the necessary documents
from 1300 USD
Premium (includes preparation of additional documents)
Negotiable
For large groups of foreign employees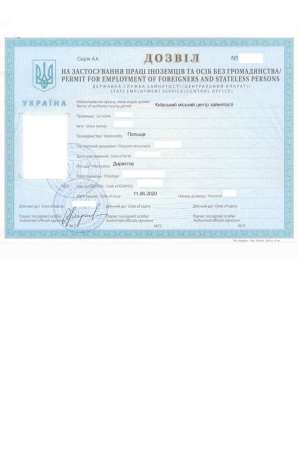 Reviews of our Clients
Daniel Holmes, Citizen of USA
Based on our positive experience of cooperation with Volodymyr Gurlov and his team we can recommend them as a reliable legal advisor on the matters of Ukrainian law...
A job placement of non-residents can be done according to a permission to use work of non-residents in Ukraine – part 4 of Art. 3, part 1 of Art. 42 Law "On Employment of Population".

But part 4 of Art. 42 of the same law contemplates the next:

employment of foreigners in Ukrainian representative offices (RO) is done exercised without work permit.

The latter provision doesn't mean that foreign employees of RO in Ukraine work without any special documents. Article 17 of Order of Ministry of economic development (№ 30 of January 18, 1996) provides that for foreign workers of RO:

obtainment of service cards is obligatory.

The procedure of the service card obtainment is regulated by Order of Ministry of economic development № 179 of June 2007. A card can be valid up to 3 years and is a document of a strict accountability.

It shout be mentioned that it's much easier to obtain a card comparatively to a permission to work. All one need is – submit to the Ministry:
one application;
one copy of RO registration certificate;
an information about staff with photos.
Service cards obtainment in contrast to work permit:
doesn't not require any official fees;
doesn't not require proving the necessity of foreigner work.
It's also important to know that employment of non-resident in Ukrainian RO is one of grounds to get temporary residence permit in Ukraine.

Our law firm provides the next services:
We are ready to help you!
Contact us by mail [email protected] or by filling out the form: