License conditions for security activities will be amended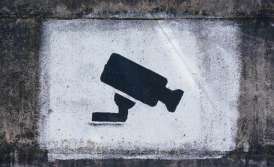 On July 05, 2019 the Cabinet of Ministers of Ukraine adopted Resolution No. 578, which will introduce amendments into license conditions for the implementation of security activities. All innovations shall come into effect since September 19, 2019.
Let's consider how these changes will affect everyone who already has a license or is going to receive it.
Related article: Our lawyers assisted a client during purchase of shelf company with security license in Ukraine
Innovations for Licensees
Changing the deadline for reporting to the Ministry of Internal Affairs.
For persons who already have a license, the deadlines for submitting information about security personnel have changed. They must be submitted not until December 15 as of December 1, but before September 15 as of September 1.
Yet, what to do with the submission of information in 2019 is still an open question. After all, changes in licensing conditions come into force on September 19. In this case, as you know, the law does not have a retroactive effect in time, and on September 15, 2019, the current licensing conditions, which provide for the submission of information by December 15, still remain in force.
The need to create access conditions for persons with disabilities.
Updated licensing conditions oblige security entities to create all conditions for accessibility to places of business where clients with disabilities and low-mobility groups are served. What does it mean?
Starting from September 19, 2019, security business entities will have to equip the places where their Clients are served with ramps or call buttons.
And what if the office is located on the twenty-fifth floor of a business center? Unfortunately, the license conditions do not specify this requirement.
This issue can be circumvented as follows: since there is no specific requirement to place security guards on the ground floor, as well as independently arrange the entrance to the premises and have documents for the ramp, it is enough to simply find a building where the proper access conditions are already in place.
Related article: We have obtained the licenses for five private security firms with the same security specialist
Innovations for License Applicants
The list of documents for obtaining a security license.
The list of documents that will be submitted to obtain a license has been changed. In addition to the information about personnel, two more statements have been added: one on the availability of impact munition and another one on the availability of fast response vehicles.
The application form for obtaining a license has been changed.
Not significantly, though, and it calls for no additional information. Mention of the availability of a stamp is completely excluded, and after the words "middle name" the words "if available" are added.
If you have any questions, you can ask our specialists. As lawyers, we ourselves are interested in how the practical implementation of the new licensing conditions will look like, so we will have our finger on the pulse.
We are ready to help you!
Contact us by mail [email protected], by phone number +38 044 499 47 99or by filling out the form: