What will a foreign investor need to open a business in Ukraine?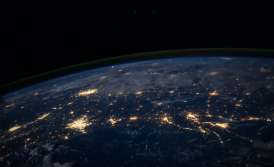 When starting a business in Ukraine, it's worth thinking ahead about each nuance that will ensure not only a quick and easy start of activity, but also business security in the future.
Although there can be many possible forms of business structure, the most common options remain:
Registration of a Ukrainian company as an LLC.
Registration or participation in a joint stock company.
Registration of a joint venture.
Registration of the representative office of a foreign company in Ukraine.
Today, our specialists will tell you about the key aspects to consider when entering the Ukrainian market. If you want to know more about the options that will suit you, please contact us for a personal consultation.
We will not only find the best way for you to register your business, but also take care of all legal formalities.
You may also like: Registration of a Company with Foreign Investments in Ukraine
How to choose a business structure for registration in Ukraine?
The choice of the business legal structure directly depends on the following factors:
whether you are going to use foreign staff and how many;
whether you need a license for your economic activity in Ukraine;
how you plan to optimize the process of withdrawing profit from Ukraine;
the structure and number of business owners in Ukraine, as well as the relationship between them.
It is also worth taking into account the terms of business registration and the complexity of registration of certain business structures. Let's consider the most popular foreign business structures in Ukraine in more detail.
Limited Liability Company for Foreign Business in Ukraine
This is the most popular business structure in Ukraine due to:
ease of management;
ease of registration - for example, no minimum size of capital, and the registration can be carried out in 1-3 days;
possibility to cooperate with other contracting legal entities;
the fact that LLC bears liability for its obligations only with its capital;
ease of liquidation (if necessary, it is possible to transfer the rights to LLC in a couple of days).
An LLC is also the best choice if you plan to relocate foreign personnel in large numbers. LLC can employ an unlimited number of foreigners, as long as you obtain Work Permits for the personnel and employ them officially.
Please read more details on starting LLC for a foreign business here.
Representative office of a foreign company in Ukraine
A representative office is a special form of doing business in Ukraine with its own rules and advantages. A representative office is not a legal entity, today even a taxpayer is not considered a representative office, but the foreign parent company.
A representative office has some advantages when transferring funds between companies or when importing equipment for the work of the representative office. Their benefits and importance must be assessed for each individual case.
In addition, a representative office has a somewhat simplified procedure for recruiting foreign employees - they must obtain service cards according to a simplified procedure. However, it implies some restrictions - you can apply only for three service cards. If you plan to employ more staff, the representative office won't meet your goals.
View more about the representative office registration procedure in Ukraine here.
Joint Stock Company in Ukraine
The difference of this form of doing business is in the way the company's property is divided and how its profits are distributed. A joint-stock company in Ukraine is usually chosen when it is necessary to accumulate large funds to start a business even before its registration, for example, for the purchase of equipment, large-scale machinery, etc.
A joint stock company has certain advantages for owners/shareholders, including the protection of personal property. But it is beneficial only in certain cases where the management of the company requires a more complex structure.
Each case is unique, and there are many factors that will influence your choice of the proper business structure. We offer you a simple solution - the expertise of a team of lawyers who have been helping to register a business for Ukrainian and foreign entrepreneurs in Ukraine for over 15 years.
We will not only analyze your situation and select the best option for you, but also put it into action.
You may also like: Problems of Foreign Business in Ukraine and Their Solution
Obtaining a license or other permits for your business in Ukraine
In Ukraine, there is a clear list of business activities that require a license. It includes, for example:
Please note! The need for a license for your type of activity also affects the choice of the business structure in Ukraine. For example, a representative office of a foreign company in Ukraine can obtain only one type of license - for construction works. If your business activity requires another license, you should consider registering a Ukrainian company.
Also note that certain types of activities require the registration of specific forms of enterprises. For example, if you intend to provide financial services, you will need to register a company with additional liability, or another form, depending on the type of financial license.
In addition to a license, your business may also need other permits. For example, when starting a restaurant, you will need both a license and a set of documents, including the SES Certificate for the premises.
Obtaining all necessary documents for business registration is part of our company's services. The term of obtaining the necessary document depends on the mode of operation of a particular body, as well as on the complexity of obtaining such a document. Thus, the standard term for obtaining many licenses is 1 month. But there are more complicated types of licenses, the procedure of obtaining which requires much more time.
On our website, in the Services section, you will find most types of licenses and permits for businesses, as well as information about the requirements for obtaining them.
Intellectual property: Trademark registration in Ukraine and other
Issues of intellectual property, brand, will worry not all entrepreneurs entering the market of Ukraine. But this is an issue worth thinking about far in advance, because only the process of obtaining a trademark for a brand takes from 1 to 2 years. Often large foreign brands even begin the process of entering the market with trademark registration, and only after passing all the necessary examinations, begin to register the company or representative office.
But a trademark is not the only thing you can take care of in advance. For example, many foreign IT-companies opening their branches in Ukraine should prepare in advance a whole set of documents that comply with the laws of Ukraine, including:
a Non-Disclosure Agreement (NDA);
a Software Transfer Agreement;
a Copyright Agreement, etc.
If, however, after starting a company in Ukraine, you plan to collect personal data from customers and continue to work with the European market, you will need to take care of the protection of personal data at your company (GDPR Protocol).
Contact us for a simple answer to the question: How to register a business in Ukraine? We will not only find the right answer for you, but also help you organize your business start-up within the desired timeframe safely and securely.
Didn't find an answer to your question?
We are ready to help you!
Contact us by mail [email protected] or by filling out the form: