What Is Termination Of Citizenship?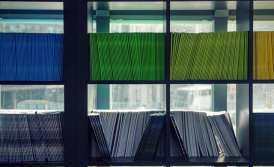 The term "citizenship" is usually understood in a one-way format: as certain benefits, privileges, advantages granted to a person on a non-refundable basis. Thus, the more passports a person has, the more opportunities he/she obtains.
However, citizenship also implies compliance with many duties - to protect the homeland, pay taxes and comply with laws in general.
Therefore, in case a person strives to become a full member of another country and does not want to bear the duties of a citizen of Ukraine, he/she may think about termination of citizenship. The same applies to foreign citizens who want to acquire citizenship of Ukraine.
You may also like: How Can A Foreigner Enter Into Marriage In Ukraine
The grounds for termination of citizenship are as follows:
renunciation of citizenship;
loss of citizenship;
exceptional cases provided for in international treaties.
The renunciation of citizenship means unconditional termination of citizenship at the request of the person (or one of his/her parents).
Having gathered all the necessary documents, the person applies to the territorial body of the migration service. The maximum period for consideration of the application is limited to one year. In the event of a positive decision of the President to terminate citizenship, the person is notified of the decision within one week, the official documents are withdrawn and the relevant certificate is issued.
You may also like: D Type Visa In Ukraine. What To Do If The Visa Expires?
The procedure of loss of citizenship implies a unilateral decision by a State to terminate the citizenship without the person's desire.
The grounds for the deprivation of nationality can be the facts of deceit, the provision of forged documents, etc. Loss of citizenship occurs quite rarely.
Of course, if a foreigner wishing to acquire citizenship of Ukraine needs to solve the issue of termination of citizenship - it is necessary to be guided by the regulations of the person's country of origin.
If you want to know more about the procedure of termination of citizenship or acquisition of Ukrainian citizenship, don't hesitate to call us.
We are ready to help you!
Contact us by mail [email protected], by phone number +38 044 499 47 99or by filling out the form: