Compulsory use of corporate seals by companies is cancelled in Ukraine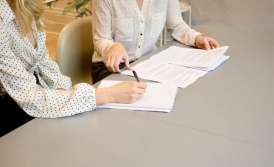 The Supreme Council of Ukraine adopts law which cancels requirement of use of corporate seal on official documents. As soon as the law enters into force it will be sufficient to use simple signature of authorized officer of a company.

Full text of the publication is under translation.
We are ready to help you!
Contact us by mail [email protected], by phone number +38 044 499 47 99or by filling out the form: