How to open a restaurant in Ukraine from scratch. Gastronomic startup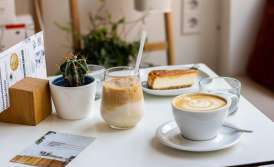 We are often approached by Ukrainian and foreign entrepreneurs who want to start a business in Ukraine "turnkey" - that is, get all possible legal assistance to register a business with minimal time.
In addition, registering a business with a law firm means that even the smallest details will be provided to ensure the legal security of your business in the future. And that you will receive not just a registered company, but also a full package of documents and permits from government agencies to work.
This text is being translated.
We are ready to help you!
Contact us by mail [email protected], by phone number +38 044 499 47 99or by filling out the form: