How to check a counterparty before concluding a contract? Reliability indicators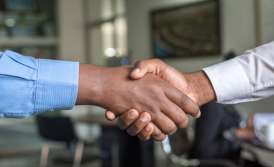 Working in the modern market in an open competitive environment, each company is looking for a partner with whom it plans to work based on certain terms and conditions. For example: attractive price, sufficient range of goods, optimal service delivery time, etc. Besides, the partner can show certain flexibility in relation to you.
But the question of cooperation should be approached seriously to avoid financial risks and irreparable mistakes. This article contains the tools that we advise you to use to check your counterparties when concluding agreements.
You may also like: How To Use Force Majeure
Does the company have the right to engage in this type of activity?
If it is a licensing activity that requires a permit, then your partner must have a permit issued by the relevant authority and in a certain order. For example, a permit for customs brokerage activities or a permit for international road transportation.
An example of negative consequences is the situation when a company which has a license for "retail" sale of alcoholic beverages buys alcoholic beverages for sale through its point of sale from a company which does not have a license for "wholesale" of alcoholic beverages (Article 8 of the Rules of Retail Sale Of Alcoholic Beverages). In the context it is not the issue of further sale, but of "accepting for sale". In this case, a considerable fine can be imposed not only on the seller, but also on the buyer.
Checking your counterparty in the Unified State Register of Court Decisions
What does that get us? Such a verification will show us whether the company is a defendant or a plaintiff in legal proceedings. And it will give you an opportunity to understand that if a legal entity has debts to its partners, especially if they are already collected in court, it does not give you a guarantee that the company will pay you (it is quite real that it may not have the funds). You will have to collect debts through the court in a queue with other companies.
Therefore, it is better to analyze in advance such an issue as the presence of court cases with the counterparty. This can be done, for example, here.
Is the counterparty in bankruptcy or in the process of liquidation?
Repayment of debts by the debtor in bankruptcy proceedings is divided into the following stages:
Stage 1: claims on wage arrears, annual leave and other funds due to employees, court fees, claims of creditors under the insurance agreement and others;
Stage 2: claims on obligations arising from damage to life and health of citizens through capitalization in the liquidation procedure of relevant payments, etc:
Stage 3: claims for payment of taxes and fees (mandatory payments);
Stage 4: claims of creditors not secured by collateral.
Companies should understand that if the counterparty is in bankruptcy, their funds will not be returned until the fourth stage. You can check if your future counterparty falls into this category here.
Conclusion of transactions with a counterparty that is in bankruptcy may lead to the recognition of the transaction as void, so check your counterparty on the website of the Ministry of Justice.
You may also like: How To Make A Public Offer Agreement For A Website?
Does the counterparty have a tax debt?
If the counterparty has a tax debt, this may indicate that tax lien is imposed on the company's property. Temporary alienation of the property ensures payment of a monetary obligation and a fine, which it did not pay in due time.
It should be noted that the company may have its expense transactions stopped (accounts are arrested and freezed) until the tax debt is paid in full. You can try to check this information here.
It's worth checking each company in an individual and responsible manner. Since even 2 hryvnia of the tax debt of an individual entrepreneur may become an obstacle for the latter to sell the car or other property.
Is the counterparty included in the Unified Register of Debtors?
The main purpose of the Unified Register of Debtors is to prevent the alienation of debtors' property. Therefore, if the questions relate to the purchase and sale of real estate, it is necessary to check whether your counterparty is not included in the Register.
Some dishonest companies often profitably disguise their true identity by registering new companies or by appointing unreal directors (sometimes there are cases when one person is the director of more than 20 companies unrelated to each other).
If you are planning to conclude an agreement for a considerable amount, including the purchase and sale of real estate, or just want to be sure of the reliability of your counterparty, don't hesitate to contact us. We understand that in most cases, the Client simply does not have enough legal experience to see the whole picture. Whereas a lawyer can make a deep analysis and notice things that are not visible at first glance.
We will independently check not only the presence of your counterparty in the listed registers, but also check it for other factors and make sure that the agreement you are planning to sign is safe.
We are ready to help you!
Contact us by mail [email protected] or by filling out the form: