Capitalization of copyright for IT companies in Ukraine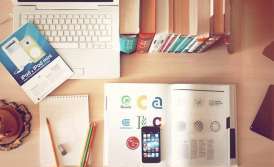 In June, the news that Microsoft's market capitalization exceeded two trillion dollars for the first time in its history went around the world.
And what is capitalization and what practical value does it have for companies in Ukraine, including small and medium-sized businesses?
Market cap can be viewed from different angles. Many people know what capitalization of a bank deposit means - this is the so-called "interest on interest". This operation means that the bank accrues a percentage of profit to the deposit account every month. The next month the interest is accrued for the whole amount of the deposit, which includes the previous interest. That is, the capital increases according to the formula:
The first month is "amount of a deposit"+%, the second month is "amount of a deposit+%"+% and so on.
The very concept of capitalization comes from English capitalisation, and is used in the following meanings:
the transformation of part or all of the profits into additional capital;
a process for valuing a company.
There are also several approaches to valuation - on the basis of fixed and working capital, on the basis of the market value of its shares, and on the basis of annual profits.
Today, we're going to elaborate on this topic in more detail and talk about how a business differs from a bank deposit, and how you can capitalize intellectual property.
You may also like: Why Is It Worth Signing a Non-Disclosure Agreement (NDA) with an IT- Specialist?
How to use your company's intellectual property?
So, going back to the topic of business and bank deposits - you can really find a lot in common between the two concepts. So, a company has capital, share capital and working capital, which grows with proper management of the business. This refers to the first concept.
In addition, during its life, the company "acquires" trademarks and logos, technology, develops automatic sales funnels, website codes, not to mention the rights to software products. That is, a lot of tools, processes and working methods appear, which, in turn, can be created by company employees under an employment agreement, can be used not only by other employees, but also by other companies - as sold items. That is, these created objects can be objects of intellectual property.
Intellectual property items as well as any other material objects have their monetary value. Buying a laptop or a monitor, the company through an accountant enters this object in the books. Any purchased licensed software must be also entered in the books. The same should happen with the intellectual property of the company. So the main task is to identify these objects, appraise them and recognise them.
Increasing tangible assets in this way allows your company to:
increase its authorized share capital;
use them as a founding contribution to, say, its subsidiary;
attract investment and facilitate a bank loan.
These opportunities are especially attractive for companies that have "a couple of smart heads' and a couple of computers as their main assets. Increasing the value (capital) of such companies is related to the proper use of intellectual property, or more precisely, to its use as intangible assets. This is a global trend which has long ago confirmed its success by the example of economic monsters such as Apple, Google and Facebook.
Speaking of 'digital companies" we should note that Ukraine is the widest field for IT companies of any format - a huge number of high-class specialists, creativity, and low cost compared to European and American markets, attracts investors and creates a favorable environment for the development of the domestic market.
However, both have the problems with filling the authorized share capital or increasing cash turnover of the company by investing or lending. Capitalization of the company's intellectual property, including proper registration of copyrights, can be an excellent solution.
Our company has repeatedly helped companies with such tasks. For instance, recently we rendered the service of registration of copyrights and assistance in intellectual property capitalization to a Ukrainian startup, which thus attracted investors to the amount of seven figures, and quickly entered the global market by increasing its production capacity, including borrowed funds.
Market capitalization is an increase in the value of a company. Capitalization hides a huge potential, it increases the value of the company many times over. The world's monsters, such as Google and others, have long understood this, and their assets are more than half intangible. In our country it is a rare practice, but our company will help "make the story come true".
To understand all the stages of this complicated process is not always possible even for an experienced lawyer, not to mention the director or accountant of the company.
Our lawyers have enormous knowledge and long experience in solving similar issues. Successful cases and satisfied Clients are the best proof of our professionalism.
We offer the following services:
We will help you identify and classify your intangible assets;
We will help to determine their number, and to develop an optimal management system of intangible assets;
Our specialists will help to classify the results of intellectual activity, and determine what objects of copyright, patent rights, objects of related rights belong to your intangible assets;
We will help you to assess the objects of intellectual property;
We will help to recognise your intangible assets;
Our company will make all arrangements and help with maintenance of accounting policy documents of your company for recognising intangible assets (the Inventory Commission Regulation, Development of Acts of Recognition and Transfer of Intangible Assets, etc.).
Don't hesitate to contact us for a simple, quick and safe solution to your legal issues.
Didn't find an answer to your question?
Everything about the activities of IT companies and the cost of our services in Ukraine here.


We are ready to help you!
Contact us by mail [email protected] or by filling out the form: