Who has the right to sell electricity in Ukraine?
Cost of services:
from 45 000 UAH
Registration as an electricity market participant
from 75 000 UAH
European market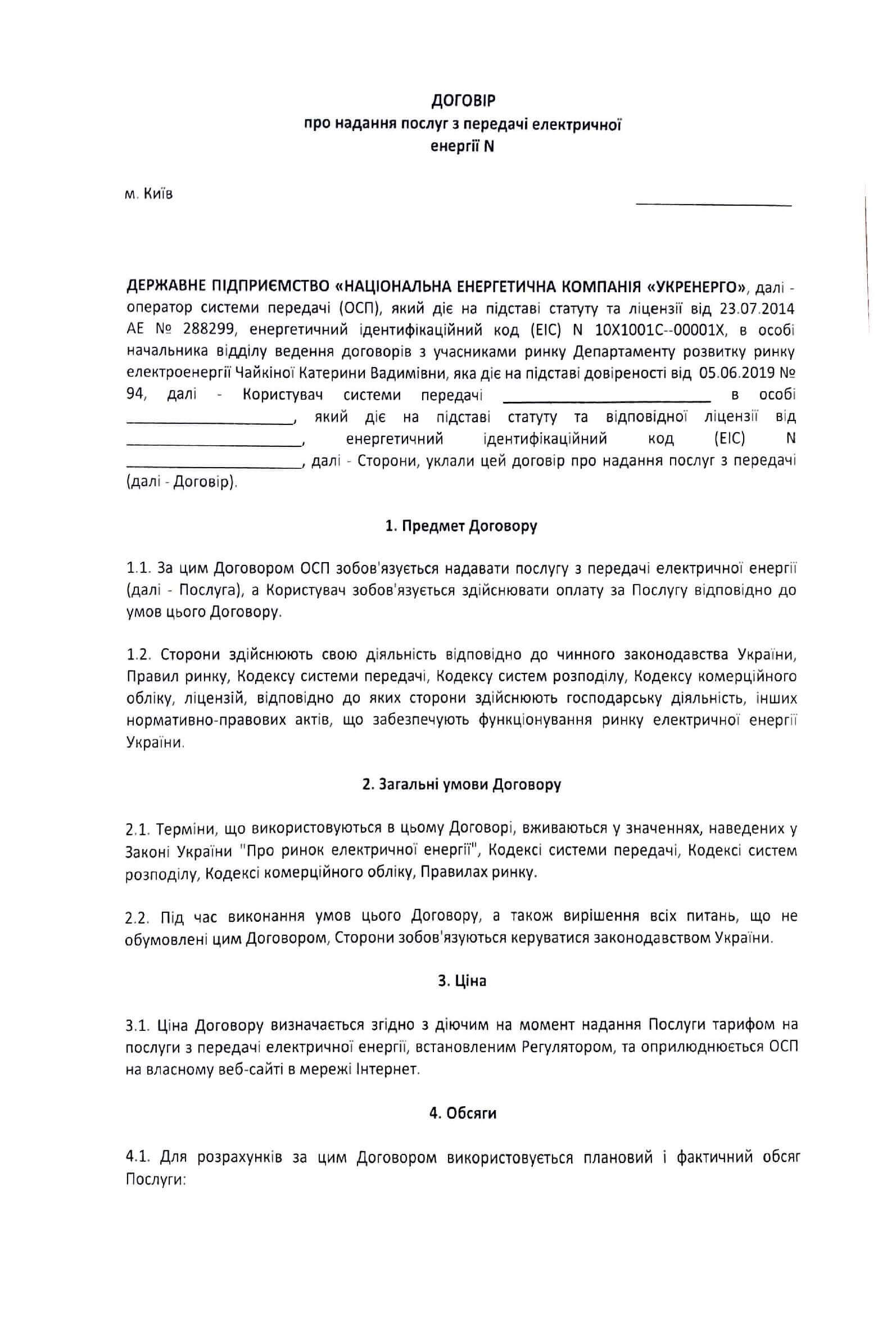 Reviews of our Clients
General Manager Stashkevych I.Y., LLC "Trading company" Rud"
We would like to indicate that law firm "Pravova Dopomoga" has become a reliable partner for legal services provision and we can recommend it as a team of qualified professionals who are easy and pleasant to deal with
L. Chervonyuk, LLC "Vitalux"
Vitalux company highly appreciates results of cooperation with Law firm "Pravova dopomoga", can characterize it as a reliable partner and based on personal experience is ready to recommend it to interested persons...
Partner, Denis Y. Lysenko, Vasil Kisil & Partners
... we would like to express our respect and gratitude for the fruitful cooperation.
... our work on joint projects assured us of your high level of professionalism

G. Zeynep Kucuk, SANOVEL ILAC SAN. ve TIC. A.S.
Helped with the liquidation of a foreign representative office in Ukraine
President Tedeev E.S., Ukrainian wrestling association
Ukrainian wrestling association would like to express its sincere appreciation to the team of Law firm "Pravova Dopomoga" for mutually beneficial cooperation
Chief ophthalmologist of Ukraine, Oksana Vitovska, All-Ukrainian alliance of ophthalmologists
We would like to express sincere gratitute to the team of Law firm "Pravova dopomoga" and personally to Volodymyr Gurlov for professionalism and purposefulness in your work.
General director I.Logvinenko , Bravo Airways
Bravo Airways company expresses its gratitude to law firm "Pravova Dopomoga" for high quality and timely provision of legal services.

General director Skibinskiy V., Yokogawa Electric Ukraine Ltd.
Yokogawa Electric Ukraine Ltd. recommends Vladimir Gurlov and his team of lawyers as a reliable legal partner and advisor for foreign businesses in Ukraine...
The relationships that arise during the buying and selling of electricity are clearly defined by legislation. As the country moves towards European integration and a new platform is launched, more and more entrepreneurs are looking to participate in the electricity market.
In this article, we will discuss who has the right to sell electricity and how we can help expedite the process of obtaining a license.
The main requirements for entering the electricity market and types of licenses are as follows
To conduct commercial activities in the electricity market, two conditions must be met:
obtaining a license for a specific type of activity related to electricity;
registering as a participant in the market.
In Ukraine, there are four types of licenses available for activities related to electricity:
Supply of electricity;
Production of electricity;
Distribution of electricity;
Trading activity.
The electricity supplier sells electricity to the consumer under a supply agreement.
The electricity producer is responsible for the production of electricity.
The trader buys electricity solely for the purpose of resale, except when selling it under a supply agreement to a consumer.
Electricity distribution involves the transportation of electrical energy from the transmission system operator (or producers) to consumers through the distribution system operator's networks.
Please note that obtaining a license for the supply of electricity also allows for trading activities.
You may also like: Do You Need a Special Account for Electricity Market Transactions?
The procedure for obtaining a license to sell electricity
Only companies that have obtained a license from the National Commission for State Regulation of Energy and Public Utilities (NCSREPU) are permitted to sell electric energy to consumers.
To obtain a license for the supply of electricity, the following documents need to be provided to our legal team:
EDRPOU code - this is essential for the development of contracts on our website and for the preparation of documents for the licensing authority.
Banking details - you can provide a bank statement confirming the opening of an account, or simply provide the account number, bank name, and MFO code separately.
Information about the business location - including details about the buildings/premises where consumers will be received and serviced, such as address, area, working hours, and contract information (number, date).
The documents mentioned above are not submitted to the licensing authorities. They are necessary for compiling a document package, which includes:
License application.
Information about the business's production facilities.
Confirmation of the absence of control over the business entity's economic activity, as defined in Article 1 of the "Law on Protection of Economic Competition", by residents of states engaged in armed aggression against Ukraine.
These documents are also required to ensure proper website registration, as obtaining a license is not possible without a compliant website.
Our legal team can review your website for compliance with current legislation or develop it according to your preferences while ensuring compliance with legal requirements.
The process of registering a company and obtaining a license from scratch typically takes at least one month.
Please note! We have ready-made companies with valid licenses that can be easily customized to meet your specific requirements, such as changes to shareholders, directors, addresses, and even company names. This process typically takes just 2-3 days, saving you valuable time.
Important! Simply obtaining a license is not enough to sell electricity and operate fully in the market. This is a common misconception among newcomers in this industry.
Our company offers a comprehensive "turnkey" solution for entering the electricity market, which includes:
Website development by our trusted partner, under the close supervision of our legal team. This ensures that your website will be ready within the required timeframe and compliant with the regulations of the NCSREU, without needing further modifications.
Training for your specialist, enabling them to confidently navigate the structure of the electricity market and carry out the necessary operations.
Registration as a participant in the electricity market, tailored to your specific sectors and volumes of interest.
To ensure a smooth and hassle-free entry into the market, we also provide unique services such as consultation and training for your staff on the rules and regulations of the electricity market.
You may also like: Meeting the Facility and Staffing Requirements for Electricity Supply License
The stages for registering as a market participant in the energy sector
Let's quickly highlight the stages for registering as an electricity market participant:
Obtain an EIC code for your company, which serves as your identifier in the electricity market.
Submit a document package to UkrEnergo for signing contracts on electricity transfer and imbalance settlement.
Sign a contract with the Market Operator (the intraday market, the day-ahead market).
Register on the Ukrainian Energy Exchange.
It's also crucial to:
Obtain VAT status, a mandatory requirement for inclusion and continued operation in the electricity market.
Obtain an electronic digital signature (EDS).
Arrange financial guarantees to fulfill obligations for contract imbalances (ESCROW account)).
With efficient and experienced legal support, the inclusion in the market can take about a month.
Interesting: Supplier training in the electricity market
A range of services for electricity market participants: how to draw up an agreement on subletting premises?
Our company provides assistance not only in obtaining a licence and registration as a market participant, but also with any other issues faced by an entrepreneur at the start-up. For example, we were approached by a client who needed to obtain a clean legal address in Kyiv, as he wanted to obtain a license and after that - to submit documents for a tender. He did not want to have any grounds for refusal.
We found a suitable premises, helped the client to conclude a sublease agreement and changed his legal address. The client took part in the tender and won it without any problems.
A legal entity must have a legal address, which is indicated when registering a legal entity. A legal entity may both carry out its activities at the legal address and carry out its activities at another address. Therefore, it is quite common to see the legal address (registration address) and the postal address - this is the address used for postal communication or where the legal entity is located directly in the contract as part of the details of the legal entity.
So far there are no restrictions on the address of a legal entity. However, quite often both banks and counterparties, as well as supervisory authorities, pay attention to the address, since the attribution of the address to so-called "places of mass registration" creates additional risks. Especially if your company wants to participate in a tender, there should be no reputational risks.
It is for this purpose that we can provide our clients with services on subletting the premises (part). Such service will allow you to get a legal address without negative business reputation and postal service of the address.

We have assisted numerous companies and are ready to guarantee a successful completion of all stages for entering the electricity market.
Didn't find an answer to your question?
Find all the information about obtaining licenses for gas and electricity supply here.
We are ready to help you!
Contact us by mail [email protected] or by filling out the form: